Hello Collabwith friends! September is here, and that means it's time for our monthly updates. Even though summer is winding down, we have still some awesome workshops and training sessions lined up for you! We are really thrilled to introduce three training classes that will help you explore the worlds of innovation, collaboration, and mindset. Check out the exciting events we've prepared just for you this month!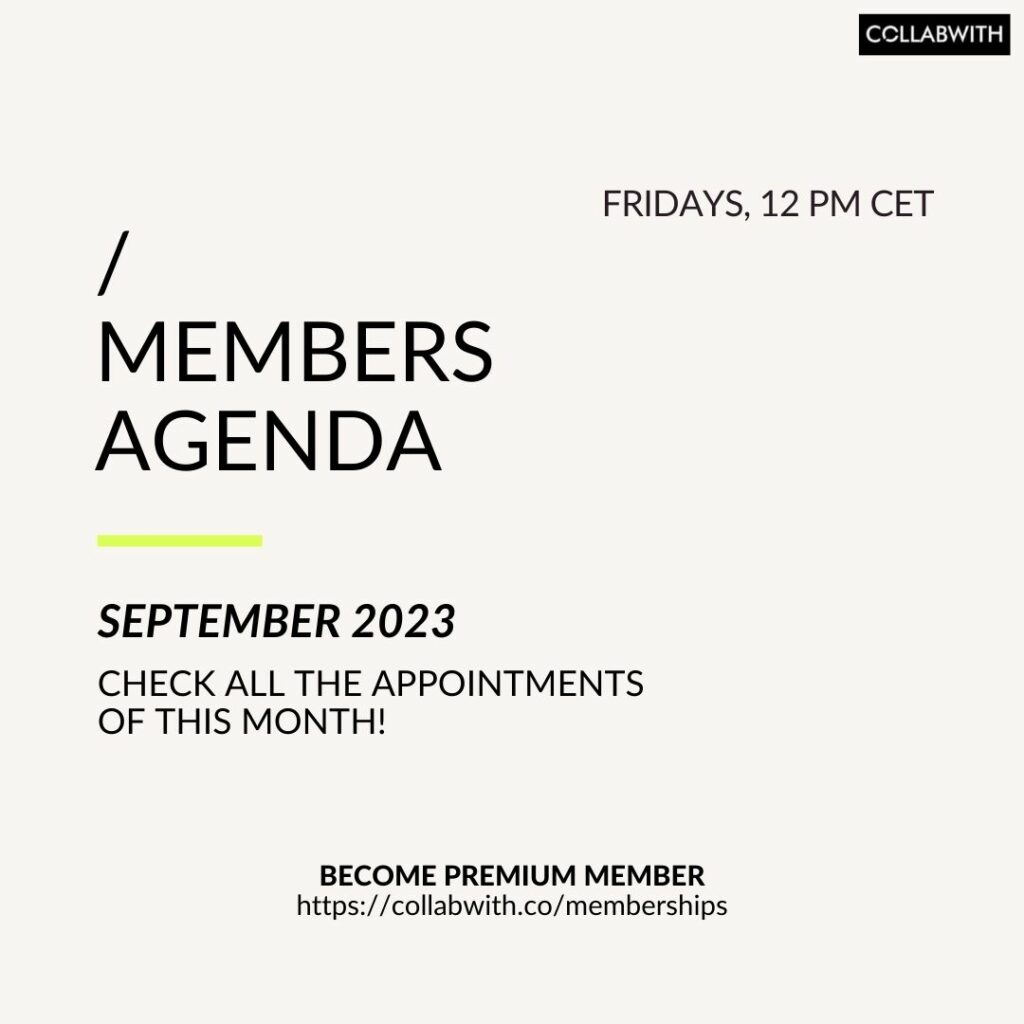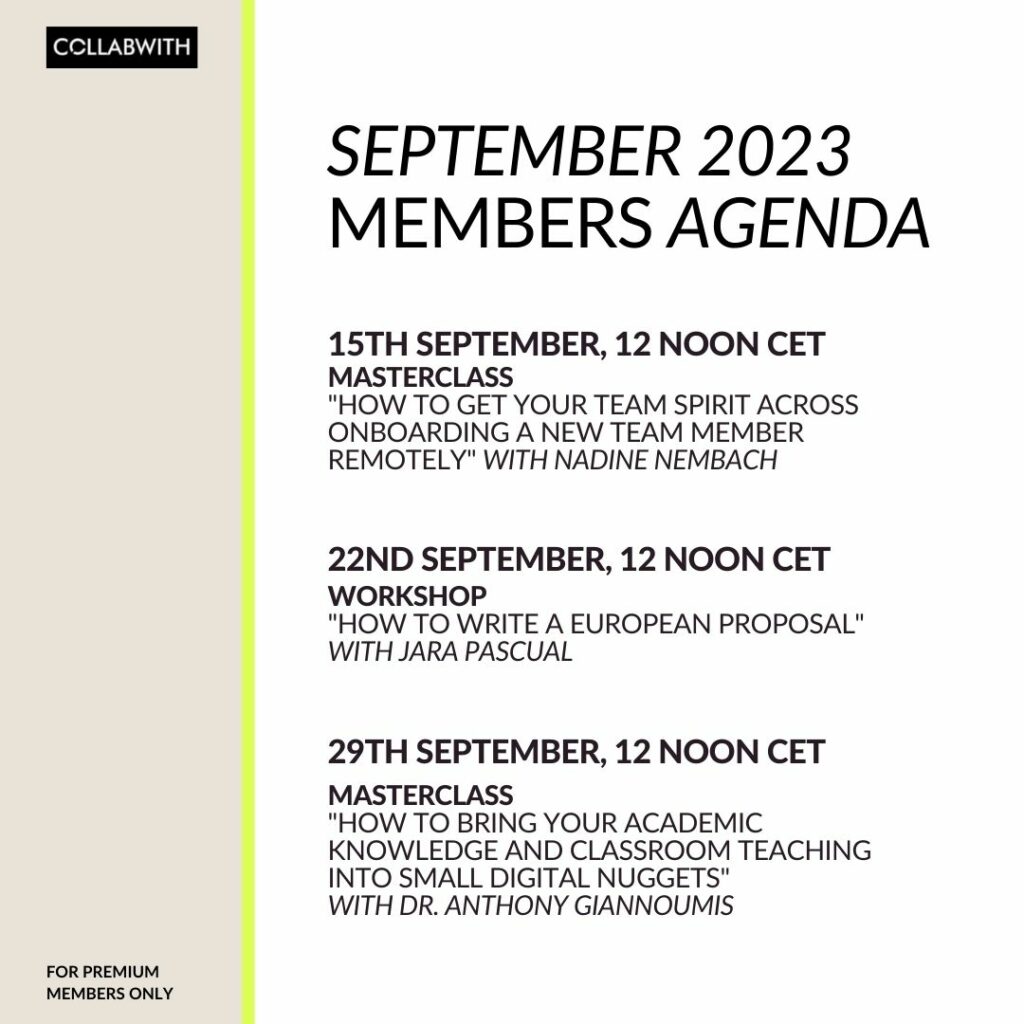 We are delighted to unveil our Masterclasses exclusively for Collabwith Premium Members, showcasing experts from all corners of the world. These captivating sessions will center around crucial facets such as mindset, fostering innovation and teamwork.
MINDSET MASTERCLASS: "How to get your team spirit across onboarding a new team member remotely", with Nadine Nembach
Friday 15th September, 12 noon CET: Join us for an illuminating Mindset Masterclass featuring the expert Nadine Nembach. In this engaging session we will delve into the art of seamlessly integrating new team members into the fold, even from a distance. With Nadine's expert insights, we'll uncover strategies to effectively communicate team values, cultivate a sense of unity, and instill a positive team spirit throughout the onboarding process. Don't miss this opportunity to learn and apply valuable techniques for successful remote collaboration!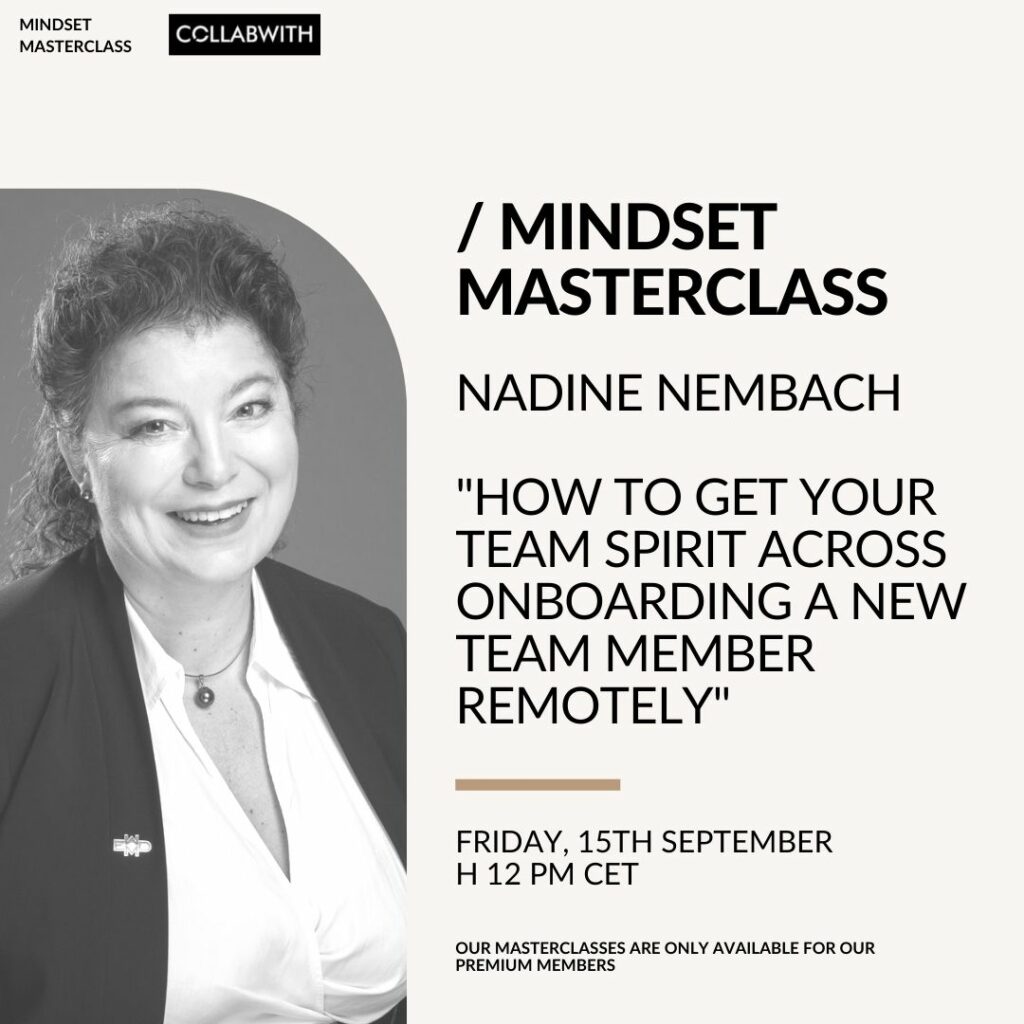 WORKSHOP: "How to write a European proposal ", with Jara Pascual
Friday 22nd September, 12 noon CET: Welcome to our special Workshop session led by Collabwith founder and CEO, Jara Pascual, expert in Innovation, Collaboration processes and Proposal crafting. During the session, she will guide you through the intricacies of composing compelling European proposals. Whether you're a seasoned professional or new to the world of proposal writing, this event offers a unique opportunity to enhance your skills and elevate your proposal game. Explore key strategies, gain insider tips, and gain the confidence to create impactful European proposals!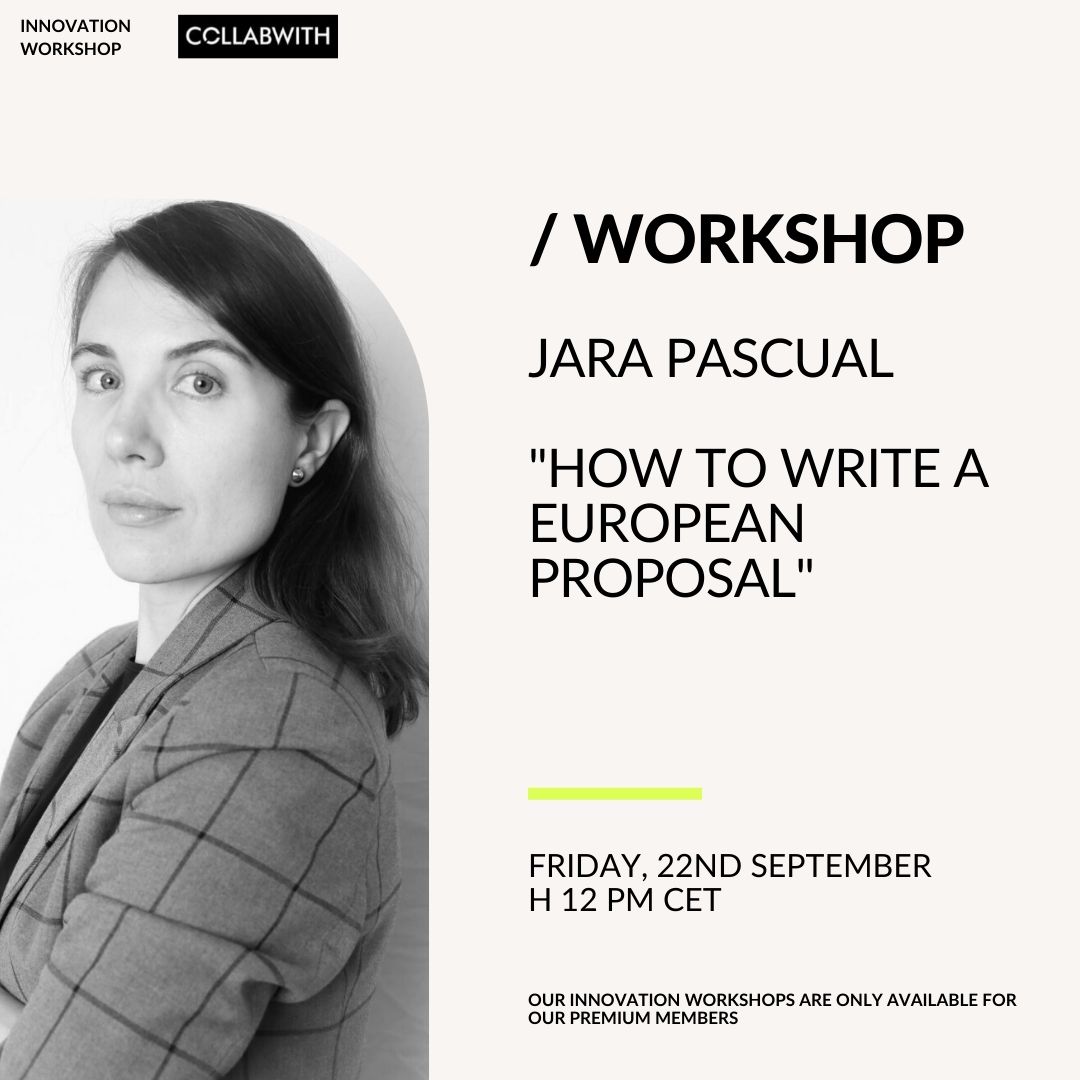 MASTERCLASS: "How to bring your Academic knowledge and classroom teaching into small digital nuggets", with Dr. Anthony Giannoumis
Friday 29th September, 12 noon CET: Embark on an inspiring journey with our Masterclass led by the esteemed Dr. Anthony Giannoumis! In this masterclass, Dr. Giannoumis will guide participants through the process of condensing academic knowledge and classroom teachings into bite-sized digital gems. Whether you're an educator aiming to enhance your online teaching methods or an enthusiast eager to share knowledge effectively, this event provides a unique opportunity to learn innovative techniques. Join us to discover how to create impactful digital learning experiences that resonate with learners across various platforms!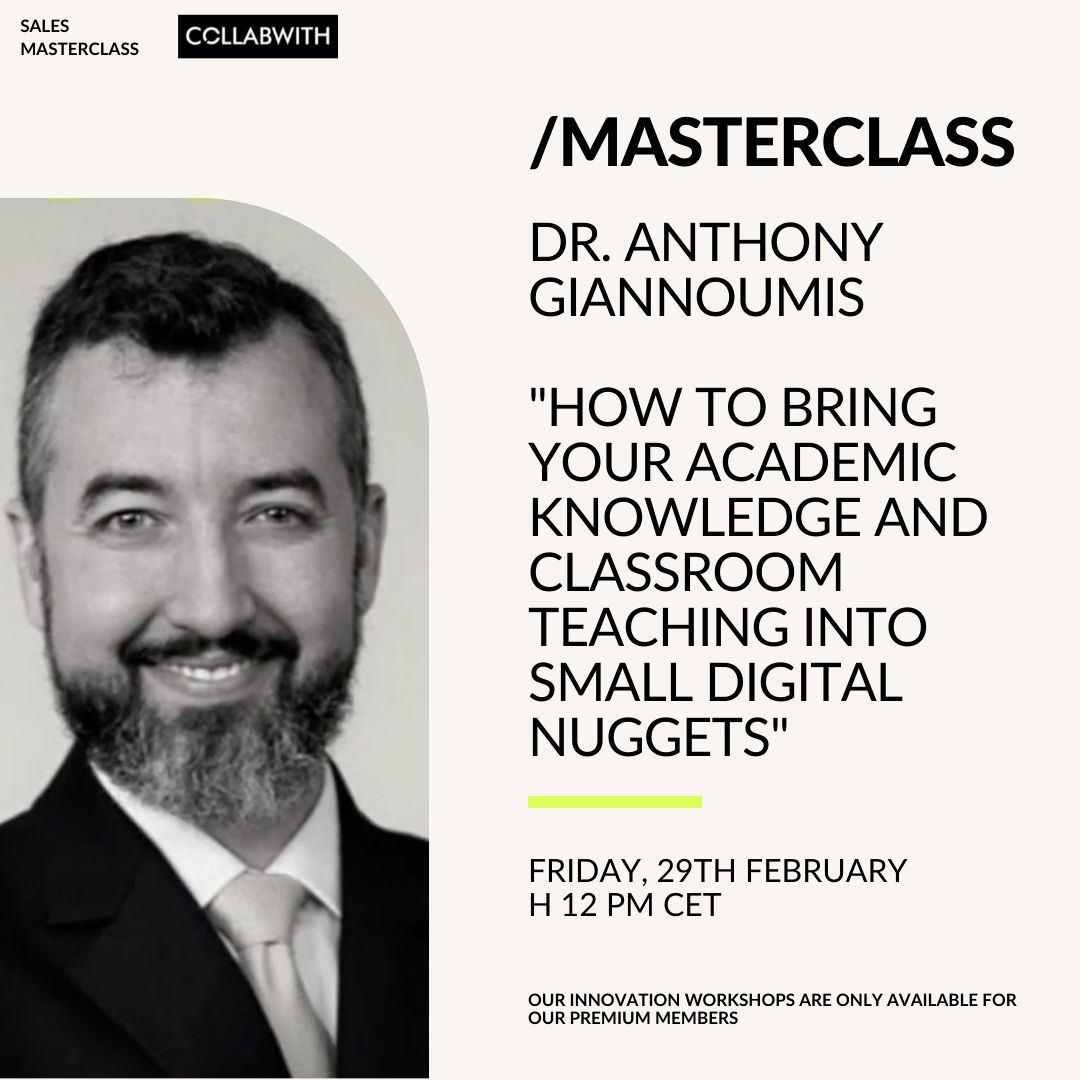 Our Masterclasses are exclusive opportunities tailored for Collabwith Premium Members. Don't miss out on this exceptional content – become a premium member today! For more details, visit our website at https://collabwith.co/memberships.
Embark on your journey by joining our Collabwith Digital platform, where you will gain access to a wealth of content, masterclasses, and training opportunities. Upgrade to a full membership to fully enjoy all the valuable resources that await you. In the never-ending adventure of knowledge, we keep exploring new territories together at Collabwith.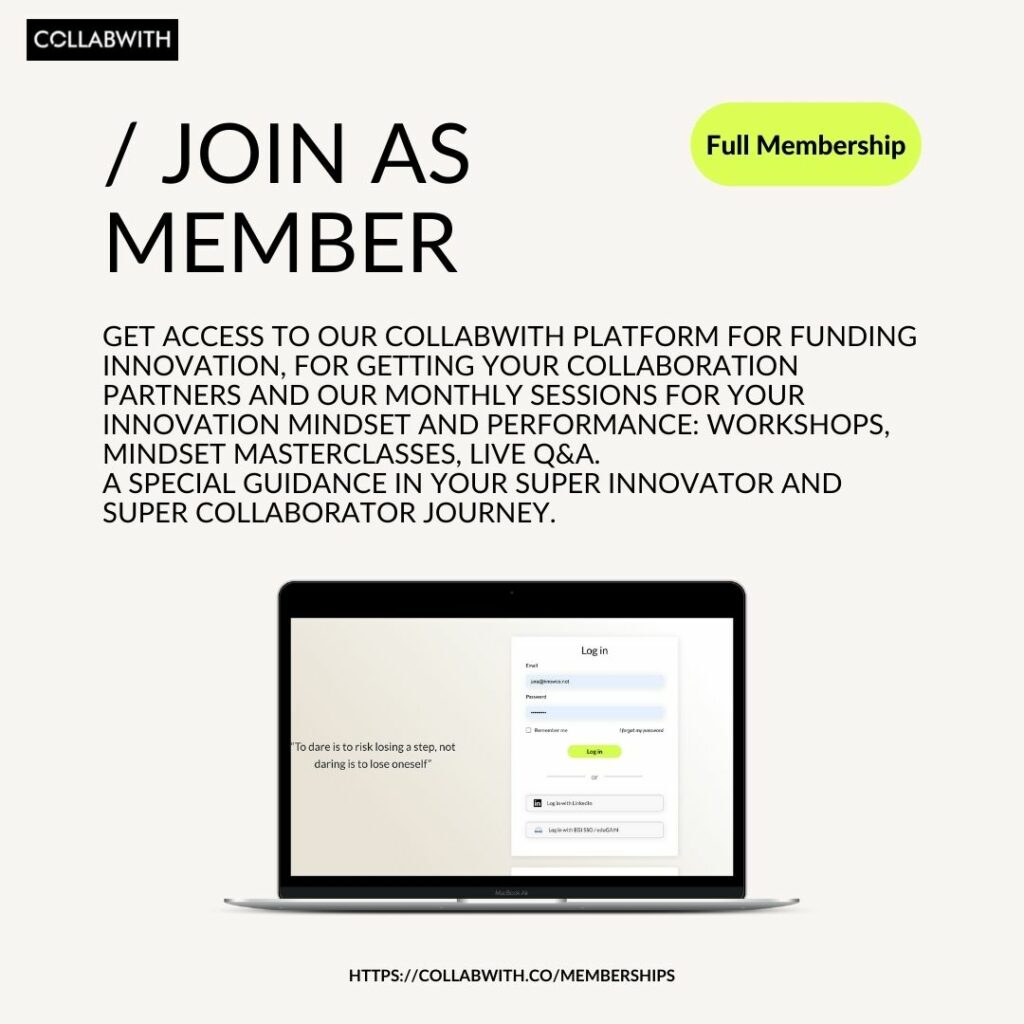 ABOUT COLLABWITH

Collabwith is a technology and a service to structure collaboration for innovation. It's a tool to connect academics-startups-organizations. Because a tool is not enough to transform how you collaborate, here we have created a new methodology, personalized trainings, a new way of communication and a tailored made consulting for you to be more effective and efficient, now. Grow your business and innovation through smart collaborations with Collabwith innovative and holistic approach to collaboration.

Magazine: https://collabwith.co

CollaborationXInnovation Platform: https://platform.collabwith.co
Do you want to know more? Book a demo with us,
Contact us here.