Collabwith is a technology tool and a service to structure collaboration for innovation. It is a tool to connect academics-startups-organizations. Digitalization is about people, so we have created a new methodology, personalized trainings, a new way of communication and a tailored made consulting for you to be more effective and efficient in your innovation activities.
Consulting
You receive high-level and state-of-the-art advice and knowledge for your organization and decision making. We help you to innovate step by step with clear frameworks and canvases without brainstormings. Collaboration and innovation strategy, including reports for technology, startups and research.
Workshops
Transform your leadership into an innovation leadership, your ecosystem into an innovation ecosystem with a collaboration mindset with our methodology. Including trainings, workshops and webinars.
SaaS – White label Platform
Our Collabwith platform for your organization. Reduce your bureaucracy by 60%, increase your efficiency by digitizing your collaboration process and decision making for innovation growth.
Why are we committed to help you?
We help you to keep your organization to become innovative and future proof.
We help you to create a positive energy organization with focus on positive impact with our methodology.
We help you to change your organizational culture into an innovative and collaborative culture.
In case we cannot help you, we have a trusted network of 1500+ innovation professionals, industry leaders and academics that we can reach to bring you the knowledge and technology you need.
We help you to find the right partner matching your needs to become an innovative organization and create an advantage in your market.
We help you to increase the number of collaborations by working with you to make a personalized annual collaboration plan to grow your organization turnover and reduce uncertainty.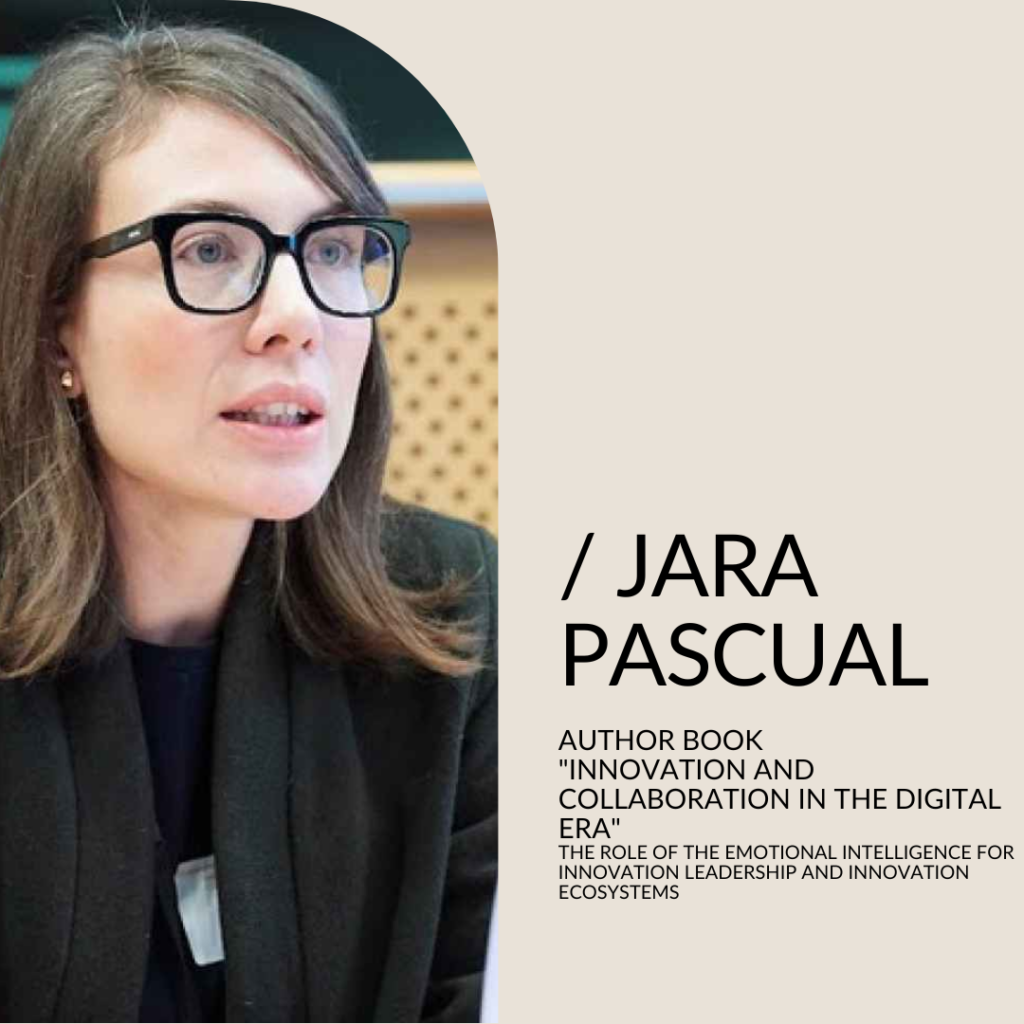 Jara Pascual, our CEO Collabwith will lead your personalized consulting with her more than 15 years of experience on innovation from R&D labs to corporate innovation. Jara Pascual is author of the book "Innovation and Collaboration in the Digital Era" and she is holding positions as a Board Member in the Knowledge4Innovation Forum in the European Parliament, Chair of the WG Innovation Ecosystems at AIOTI, Board member of AMIT-MIT, co-founder EuroSpaceHub and CEO Collabwith Group.
"I want to work with you, only if you want to keep going with you structure at your organization, and you want only to improve the efficiency of your innovation teams and programs. If you are not ready, then, first get the monthly innovation exercises."