A curated list of challenges, programs, funding opportunities, academic research and startups that have caught our eye.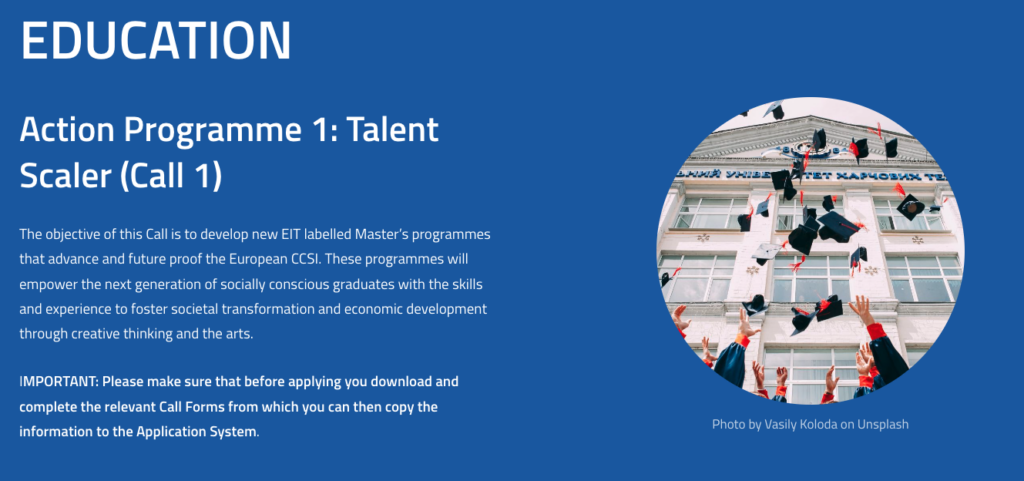 EIT – Talent Scaler
The objective of this Call is to develop new EIT labelled Master's programmes that advance and future proof the European CCSI. These programmes will empower the next generation of socially conscious graduates with the skills and experience to foster societal transformation and economic development through creative thinking and the arts.
EIT – Skills Fitter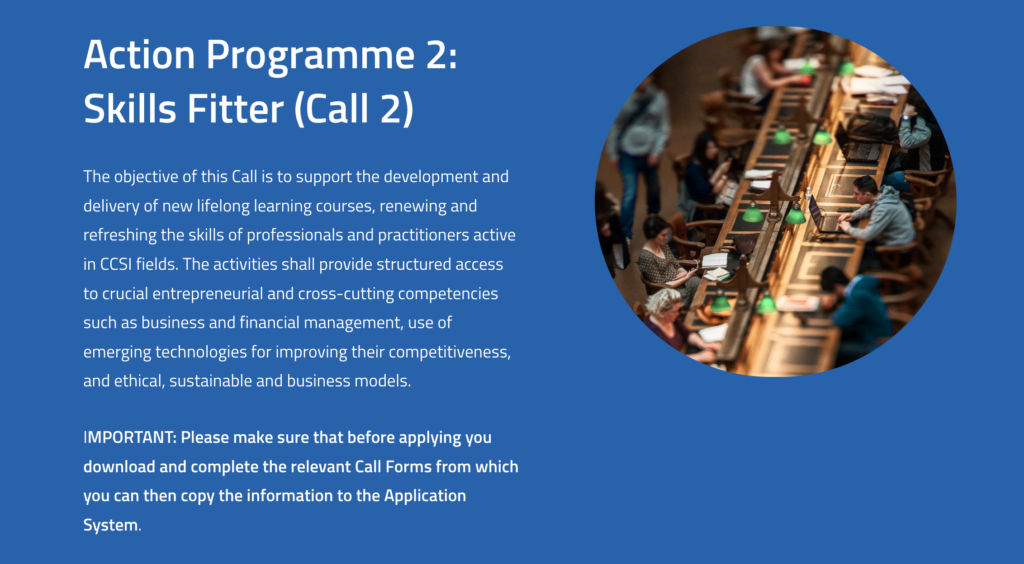 The objective of this Call is to support the development and delivery of new lifelong learning courses, renewing and refreshing the skills of professionals and practitioners active in CCSI fields. The activities shall provide structured access to crucial entrepreneurial and cross-cutting competencies such as business and financial management, use of emerging technologies for improving their competitiveness, and ethical, sustainable and business models.
The objective of this Call is to support innovations building on creative solutions to tackle the major challenges facing the CCSI as well as global challenges addressed by CCSI. We aim for projects that develop disruptive products and services that can be used in the CCSI and beyond targeting mainly five high impact markets Architecture, Audio-visual, Cultural Heritage, Design and Fashion and Textile.
EIT – Venture Factory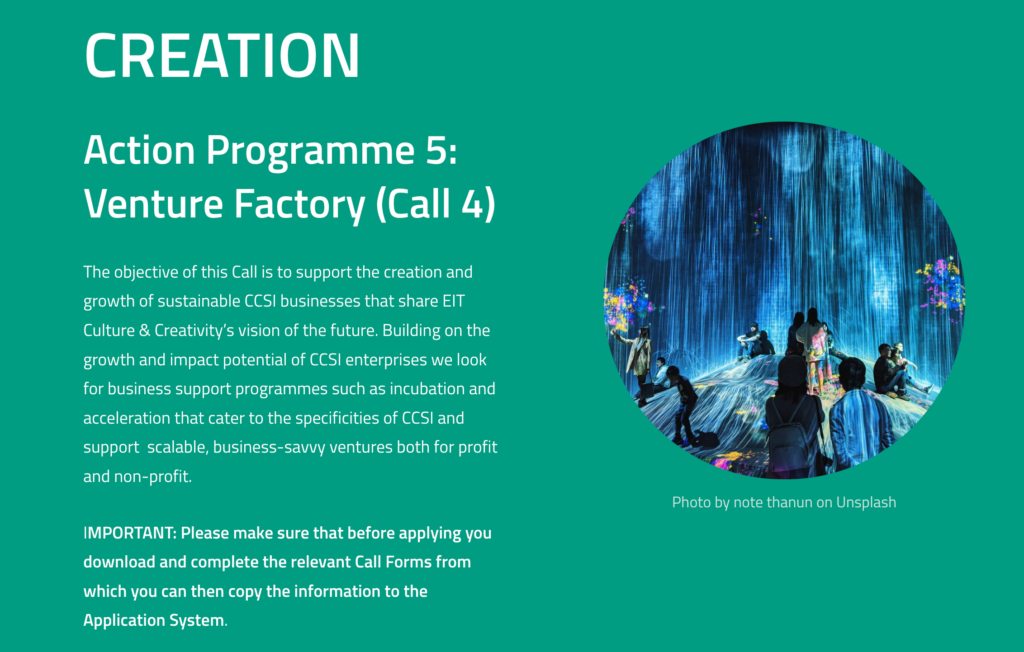 The objective of this Call is to support the creation and growth of sustainable CCSI businesses that share EIT Culture & Creativity's vision of the future. Building on the growth and impact potential of CCSI enterprises we look for business support programmes such as incubation and acceleration that cater to the specificities of CCSI and support scalable, business-savvy ventures both for profit and non-profit.
The objective of this Call is to address the social fragmentation by providing spaces for communities to cohesively create a future of Europe for all. Specifically, the activities will seek to strengthen the sense of belonging by fostering civic participation and encouraging social and cultural entrepreneurship through CCSI-driven social innovation, resulting in products, services and models that address social needs while create social relationships and form new collaborations.
TheCollabEDIT will be published on the Collabwith Magazine once per week, however, you can join the Collabwith platform to check the funding and collaboration opportunities yourself every day, or as many times you want on the Collabwith Marketplace.
If you are looking for something more specific, we can make together a "Collaboration Plan" for you and your needs. Check up here the membership options or services.
ABOUT COLLABWITH
Collabwith is a technology and a service to structure collaboration for innovation. It's a tool to connect academics-startups-organizations. Because a tool is not enough to transform how you collaborate, here we have created a new methodology, personalized trainings, a new way of communication and a tailored made consulting for you to be more effective and efficient, now.
Grow your business and innovation through smart collaborations with Collabwith innovative and holistic approach to collaboration.
Magazine: https://collabwith.co
CollaborationXInnovation Platform: https://platform.collabwith.co
Do you want to know more? Book a demo with us, Contact us here.