ARE YOU READY TO KICK OFF MARCH IN A GREAT WAY? READ ON TO DISCOVER THE APPOINTMENTS WE HAVE PREPARED ESPECIALLY FOR YOU THIS MONTH.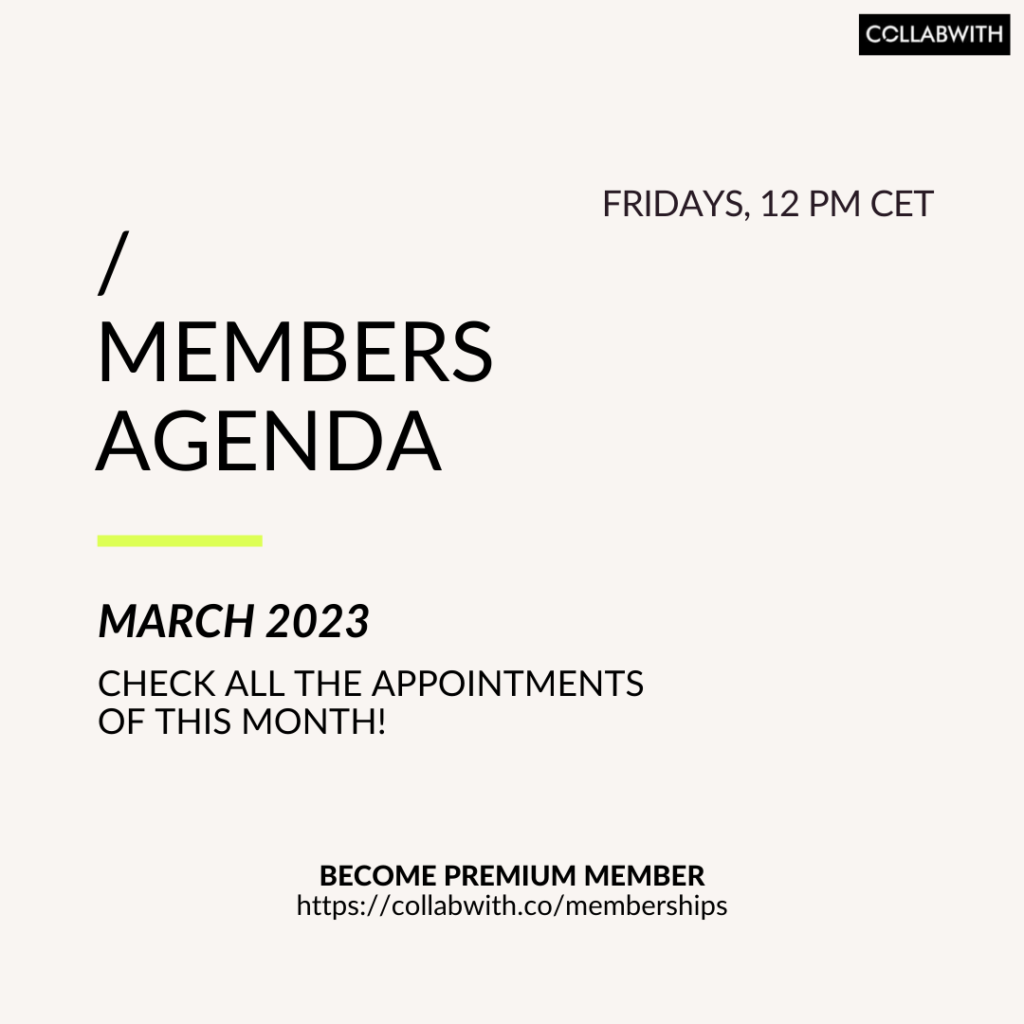 Dear Innovator friends, save the dates for this March! Keep free on Fridays at 12 noon for our Collabwith Premium Member training and learning sessions! Each month, our Premium Members can participate in special focus classes: an Innovation Workshop, a Mindset Masterclass and a Sales Masterclass with expert coaches. In particular, for this month of March 2023, we are planning a series of very special appointments. Read on to find out more!
INNOVATION WORKSHOP: How to manage a community inside Collabwith?, with Jara Pascual
Friday 3 March, 12 noon CET: join us to discover all the tricks to make your community experience unique within the Collabwith platform, together with our CEO and founder Jara Pascual, expert in Innovation and Collaboration.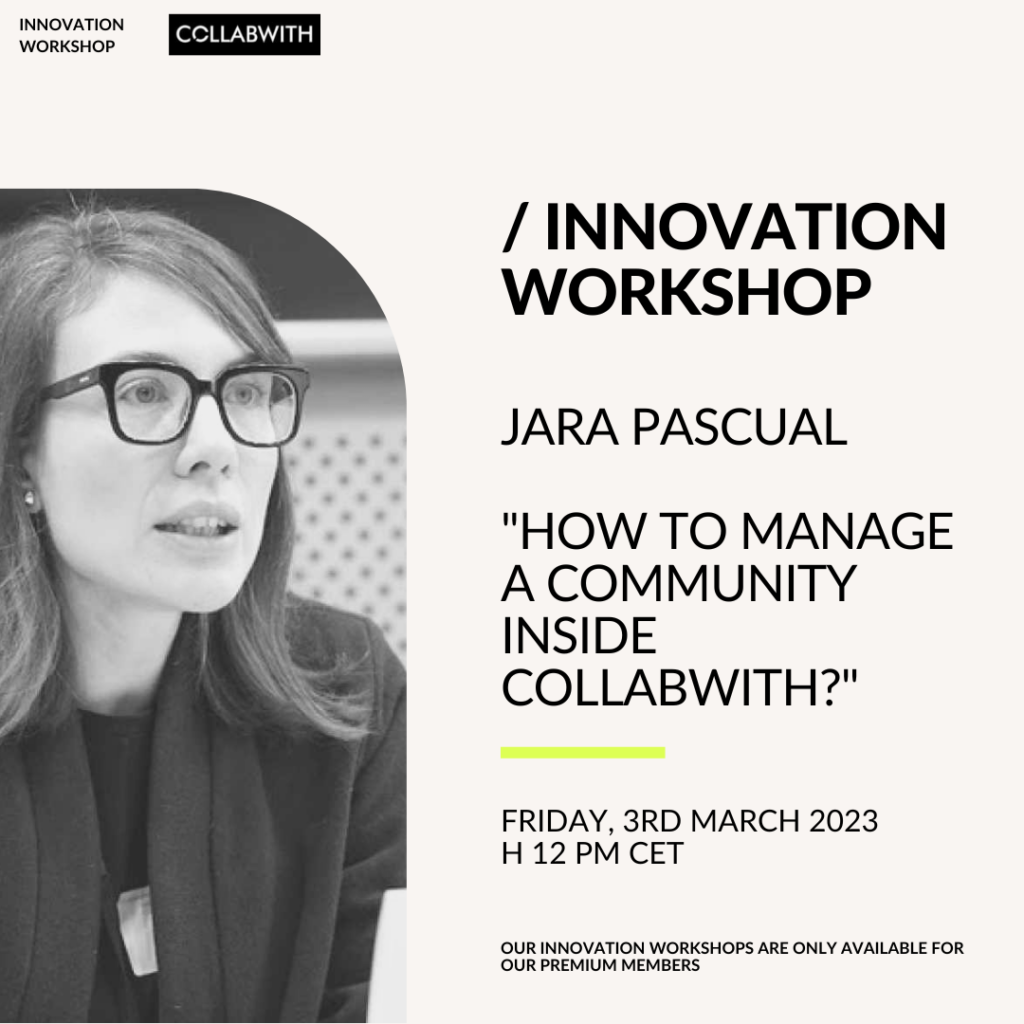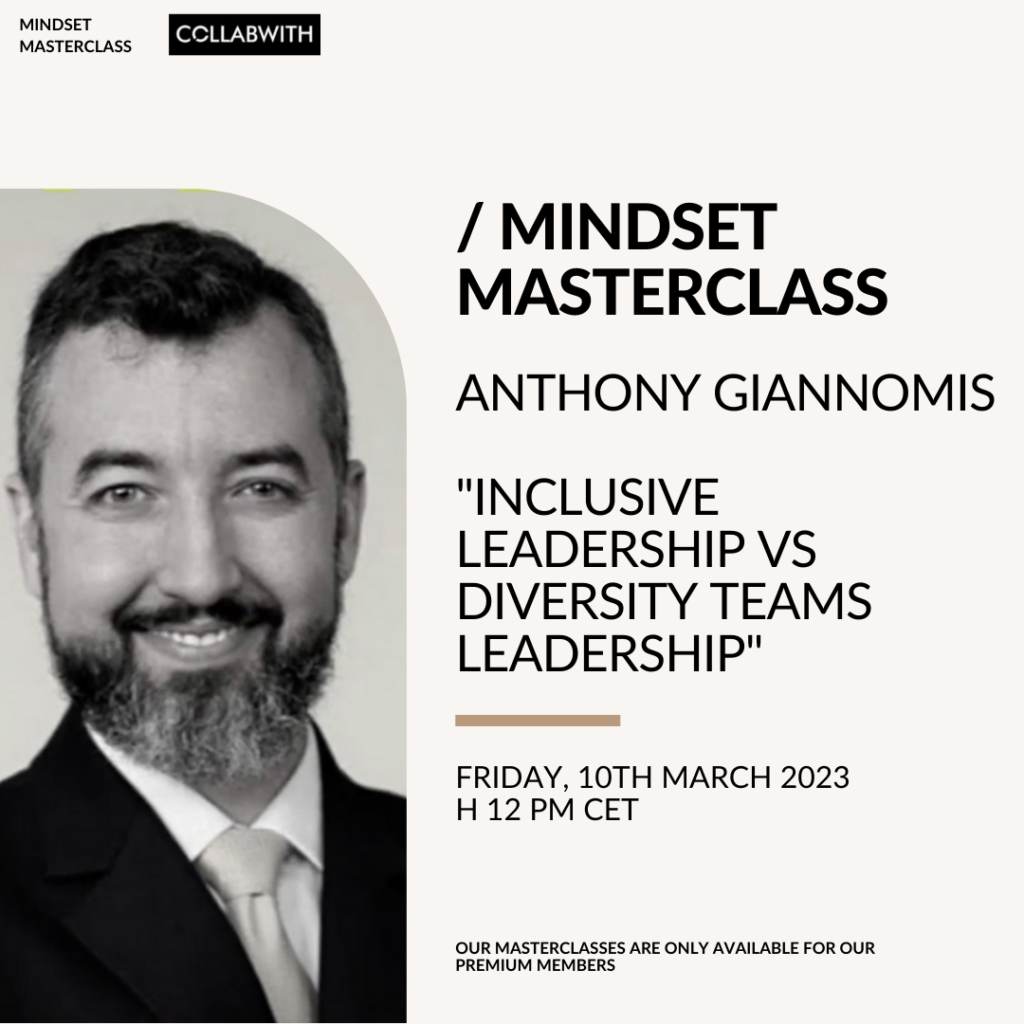 MINDSET MASTERCLASS: Inclusive Leadership VS Diversity Teams Leadership, with Anthony Giannomis
Friday 10 March, 12 noon CET: a great learning opportunity together with Dr. Anthony Giannomis is waiting for you, for our March Mindset Masterclass. Prof. George Anthony Giannoumis. Vice-rapporteur in ITU-D SG Q7/1 and Associate Professor of Universal Design of Information and Communication Technology at Oslo Metropolitan University (OsloMet)
SALES MASTERCLASS: Sales Playbook and Metrics, with Gonzalo de Lomana
Friday 24 March, 12 noon CET: we have planned a special session of our monthly Sales Masterclass for you, with expert Gonzalo De Lomana, sales machine builder for B2B SaaS start-ups.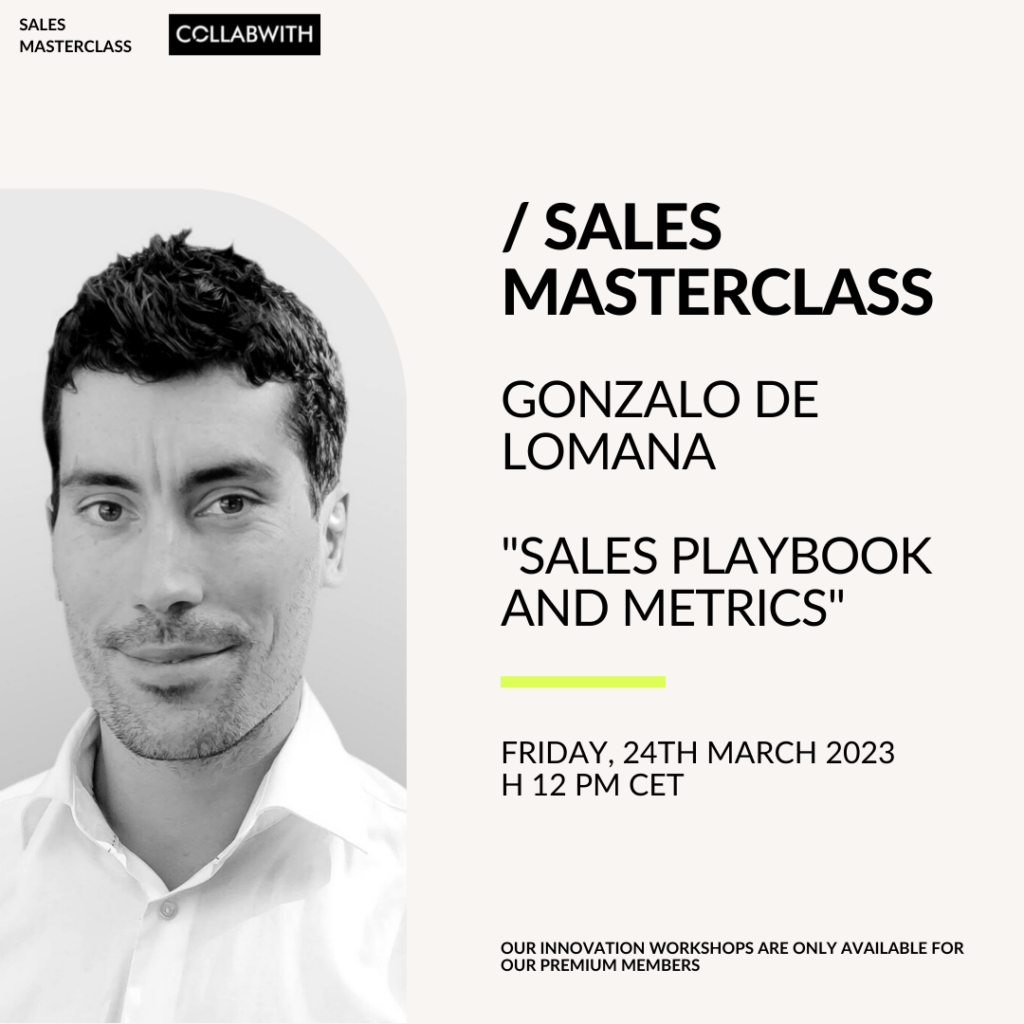 The Innovation Workshop, Mindset Masterclass and Sales Masterclass are exclusive contents for our Collabwith Premium Members. Subscribe as a premium member to get access to this special content!
You can find more info here: https://collabwith.co/memberships .

And if you're still not 100% sure but would like to try a Premium Membership, we have the solution for you! With the "Just one Month" option, you can benefit from Premium content for one month. Find out more about "Just One Month" Membership here: https://shop.collabwith.co/product/just-one-month/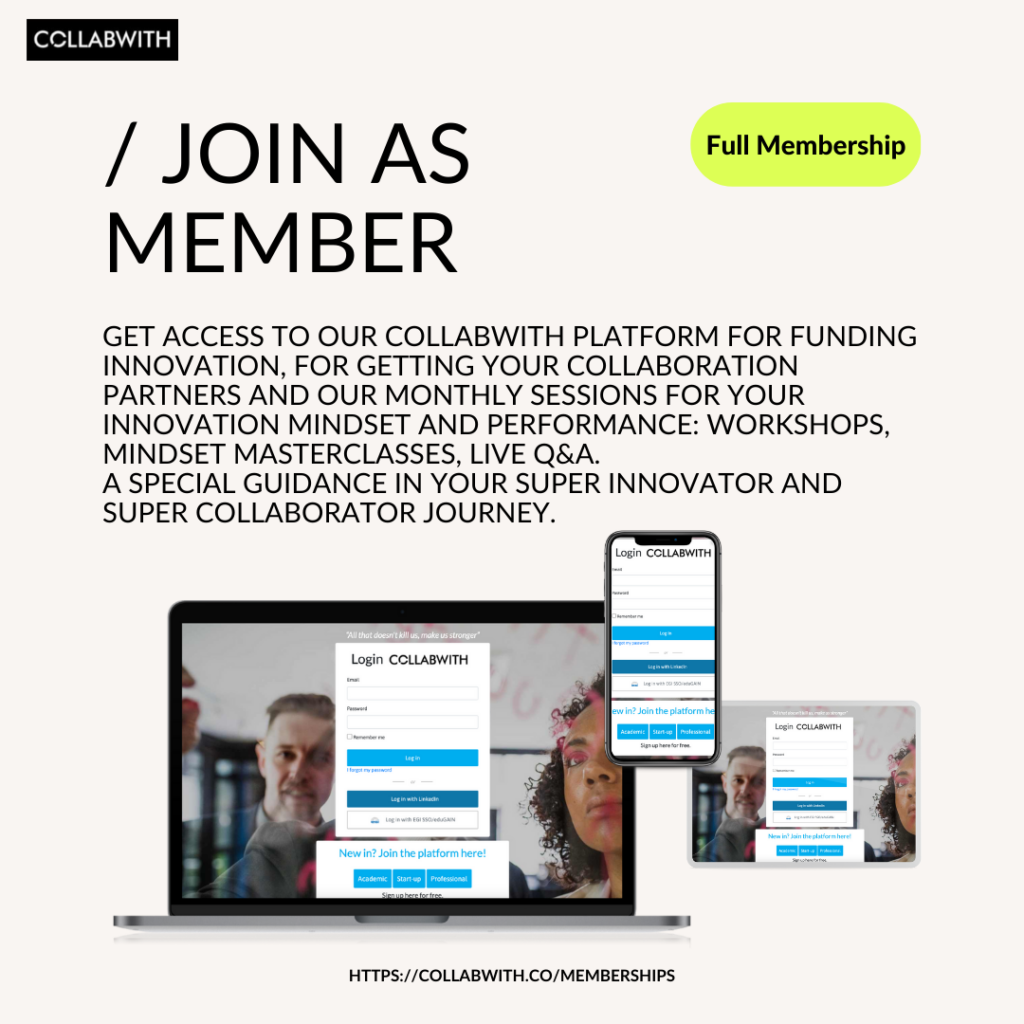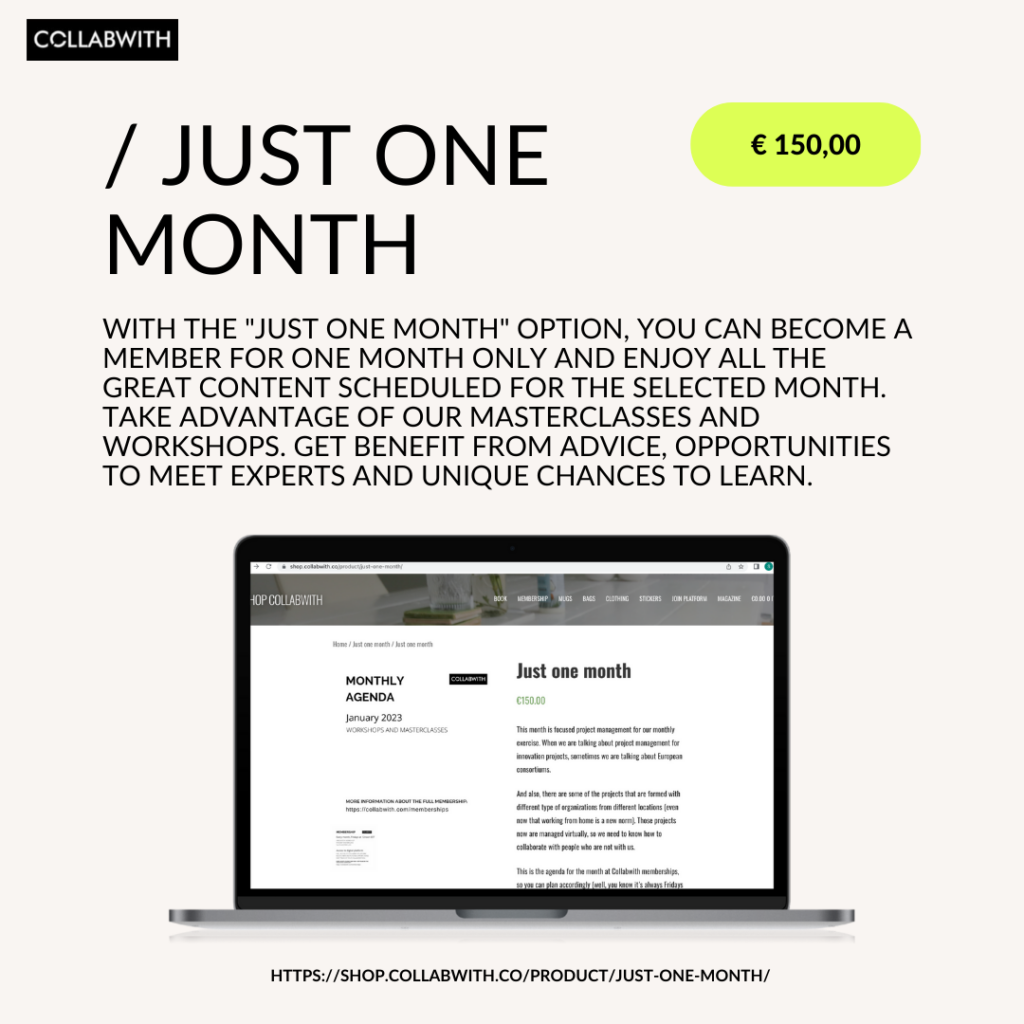 ABOUT COLLABWITH

Collabwith is a technology and a service to structure collaboration for innovation. It's a tool to connect academics-startups-organizations. Because a tool is not enough to transform how you collaborate, here we have created a new methodology, personalized trainings, a new way of communication and a tailored made consulting for you to be more effective and efficient, now. Grow your business and innovation through smart collaborations with Collabwith innovative and holistic approach to collaboration.

Magazine: https://collabwith.co

CollaborationXInnovation Platform: https://platform.collabwith.co
Do you want to know more? Book a demo with us,
Contact us here.