A curated list of challenges, programs, funding opportunities, academic research and startups that have caught our eye.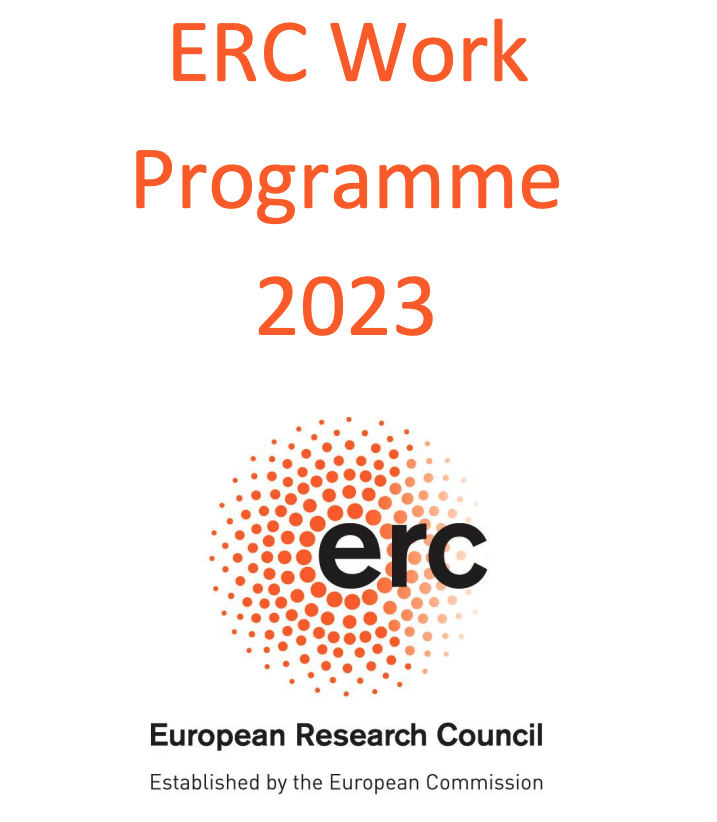 ERC ADVANCED GRANTS

Objectives
ERC Advanced Grants are designed to support excellent Principal Investigators at the career stage at which they are already established research leaders with a recognised track record of research achievements. Principal Investigators must demonstrate the ground-breaking nature, ambition and feasibility of their scientific proposal.
Size of ERC Advanced Grants
Advanced Grants may be awarded up to a maximum of EUR 2 500 000 for a period of 5 years (the maximum award is reduced pro rata temporis for projects of a shorter duration).
However, up to an additional EUR 1 000 000 can be requested in the proposal to cover (a) eligible "start-up" costs for Principal Investigators moving to the EU or an Associated Country from elsewhere as a consequence of receiving the ERC grant and/or (b) the purchase of major equipment and/or (c) access to large facilities and/or (d) other major experimental and field work costs, excluding personnel costs. (As any additional funding is to cover major one-off costs it is not subject to pro-rata temporis reduction for projects of shorter duration. All funding requested is assessed during evaluation).
Protecting EU values and rights by combating hate speech and hate crime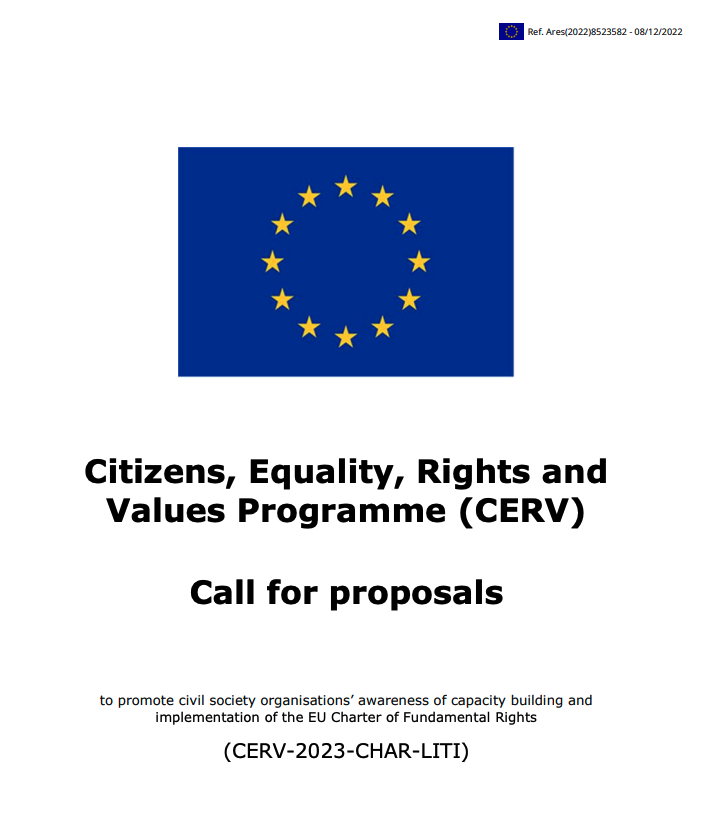 Protecting EU values and rights by combating hate crime and hate speech
All forms and manifestations of hatred are incompatible with the EU values and the fundamental rights enshrined in Article 2 of the Treaty and the Charter. Hatred affects the individual victims and the groups they belong to, generates societal polarisation and silences wide sectors of the population, weakening pluralism and undermining respectful public democratic debates. The online world has amplified the negative effects of hate speech. Hate crimes are a direct violation of the victims' fundamental right to dignity, to equality and non-discrimination. Combating hate speech and hate crime is therefore a key part of the Commission's action to promote EU values and to ensure that the Charter is upheld.
As highlighted in the Charter Strategy, people need to be aware of their rights and need help to receive effective judicial protection in case their fundamental rights are breached. Such protection also includes strategic litigation involving rights enshrined in the Charter, which contributes to a more coherent implementation and application of EU law and to the enforcement of individuals' rights.
Strategic litigators are key to fostering the promotion and protection of Charter rights and support should be given to strengthening their capacity and specialised knowledge on the Charter and on how to develop a strategic approach to cases. In this context, the support and assistance to the victims provided by civil society organisations, NHRIs and Equality bodies and Ombuds-institutions is instrumental.
Projects under this priority should, through training, knowledge sharing and exchange of good practices, strengthen the knowledge and ability of civil society organisations as well as of practitioners, legal professionals and independent human rights bodies to effectively engage in litigation practices at national and European level and to improve access to justice and enforcement of rights under EU law, including the Charter.
Projects under this priority can also include a focus on countering manifestly unfounded or abusive court proceedings against journalists and human rights defenders who engage in public participation (Strategic lawsuits against public participation).show less…
Capacity-building and awareness raising on the EU Charter of Fundamental Rights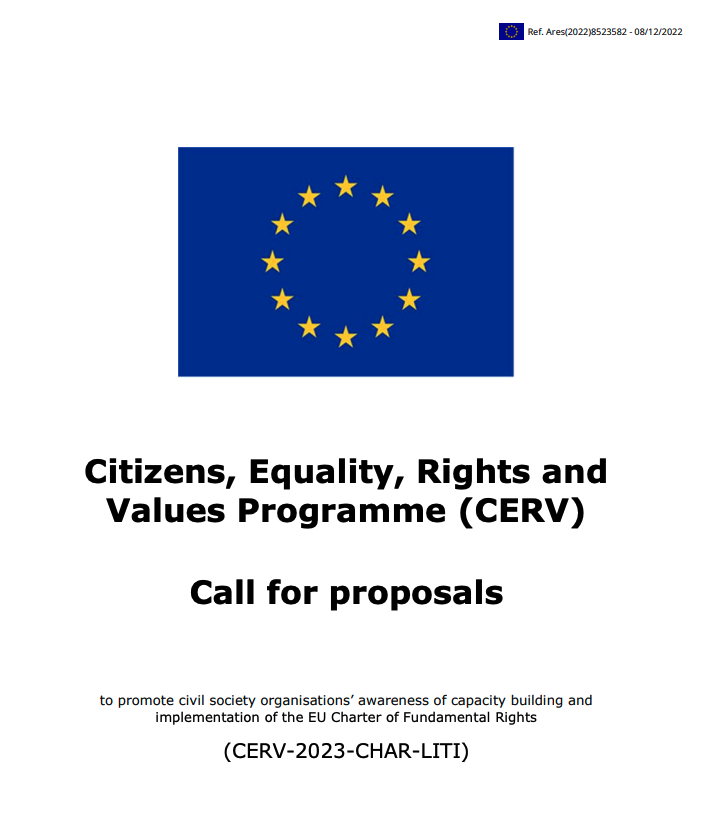 The projects funded under this priority could address the needs on capacity building and awareness raising on the Charter in general, or they could focus on one or several of the thematics below:
Rights enshrined in the Charter and awareness of the Charter's scope of application. In accordance with its Article 51, the Charter is applicable to Member States only when they are implementing EU law. Given the specific nature of this instrument, in comparison with other international Treaties protecting fundamental rights, and considering the increasing number of references to the Charter in the case law of the Court of Justice of the EU, there is a specific need to promote a good understanding both of the rights enshrined in the Charter and of the situations in which the Charter applies, i.e. when EU law is being implemented.
Protecting fundamental rights in the digital age. To follow up on the Annual Charter Report 2021, on fundamental rights in the digital age, the aim of the priority is to protect fundamental rights by strengthening accountability for the use of automation where rights are at stake. This includes approaches for addressing and combatting bias and multiple/intersectional discrimination based on gender and on other grounds including ethnic and racial origin, caused or intensified by the use of artificial intelligence systems. Projects will aim to develop guidelines (including measures that ensure gender-sensitive implementation), technical benchmarks and tools, including for algorithm-audits. Projects are expected to develop a concrete tool or a benchmark process in an area of the applicant's choice with demonstrated relevance for fundamental rights, without prescribing the area or the type of the tool (e.g. it could be software, a benchmark data set, a simulation environment, a procedure).
Promoting rights and values by empowering the civic space
In line with the Charter Strategy and following up to the Charter Report 2022 on a thriving civic space for upholding fundamental rights in the EU, projects under this priority should promote rights and values by empowering civil society actors to work together at the local, regional and national levels on the fields covered by the programme. Projects should also help creating a channel of communication with the EU level to report on the state of the civic space in their countries and voice their concerns.
More specifically, projects could create a systematic and comprehensive monitoring system to regularly and consistently monitor the environment in which civil society organisations work in the national contexts, building on the Fundamental Rights Agency indicators about the shrinking civic space and of internal organisations' data, and in particular of breaches of CSOs and rights defenders' fundamental rights.
Projects could also support and enhance the protection of CSOs, their members and rights defenders working to protect and promote EU values under attack.
TheCollabEDIT will be published on the Collabwith Magazine once per week, however, you can join the Collabwith platform to check the funding and collaboration opportunities yourself every day, or as many times you want on the Collabwith Marketplace.
If you are looking for something more specific, we can make together a "Collaboration Plan" for you and your needs. Check up here the membership options or services.
ABOUT COLLABWITH
Collabwith is a technology and a service to structure collaboration for innovation. It's a tool to connect academics-startups-organizations. Because a tool is not enough to transform how you collaborate, here we have created a new methodology, personalized trainings, a new way of communication and a tailored made consulting for you to be more effective and efficient, now.
Grow your business and innovation through smart collaborations with Collabwith innovative and holistic approach to collaboration.
Magazine: https://collabwith.co
CollaborationXInnovation Platform: https://platform.collabwith.co
Do you want to know more? Book a demo with us, Contact us here.