A curated list of challenges, programs, funding opportunities, academic research and startups that have caught our eye.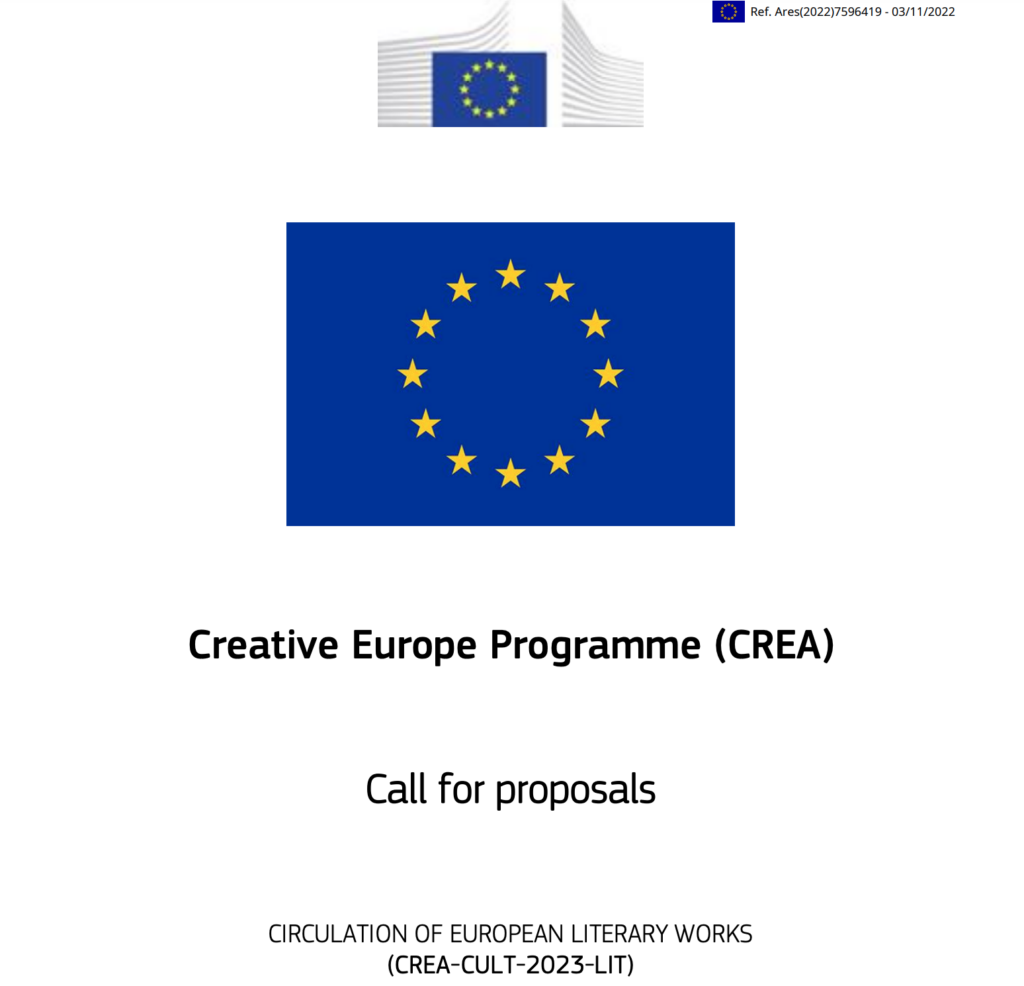 Circulation of European literary works
Themes and priorities
strengthening the transnational circulation and diversity of European literary works;
encouraging the translation and promotion of works in lesser-used languages to increase their circulation to larger markets in Europe and beyond;
reaching new audiences for European literary works in Europe and beyond;
strengthening the competitiveness of the book sector by encouraging cooperation within the book value chain.
In addition,
The principle of fair remuneration of writers and translators should be respected in line with the "Translators on the cover" report by the EU Member States' experts group on multilingualism and translation mandated by the Council under the Open Method of Coordination.
Considering the exceptional circumstances in Europe, projects with the objective of providing European or Ukrainian books in Ukrainian language to Ukrainian refugees and displaced people will be encouraged. In this regard, the printing, distribution and promotion of European or Ukrainian works of fiction in Ukrainian will be eligible. NB: Projects should still satisfy the general eligibility conditions and include at least 5 translations.
European Cooperation projects Large Scale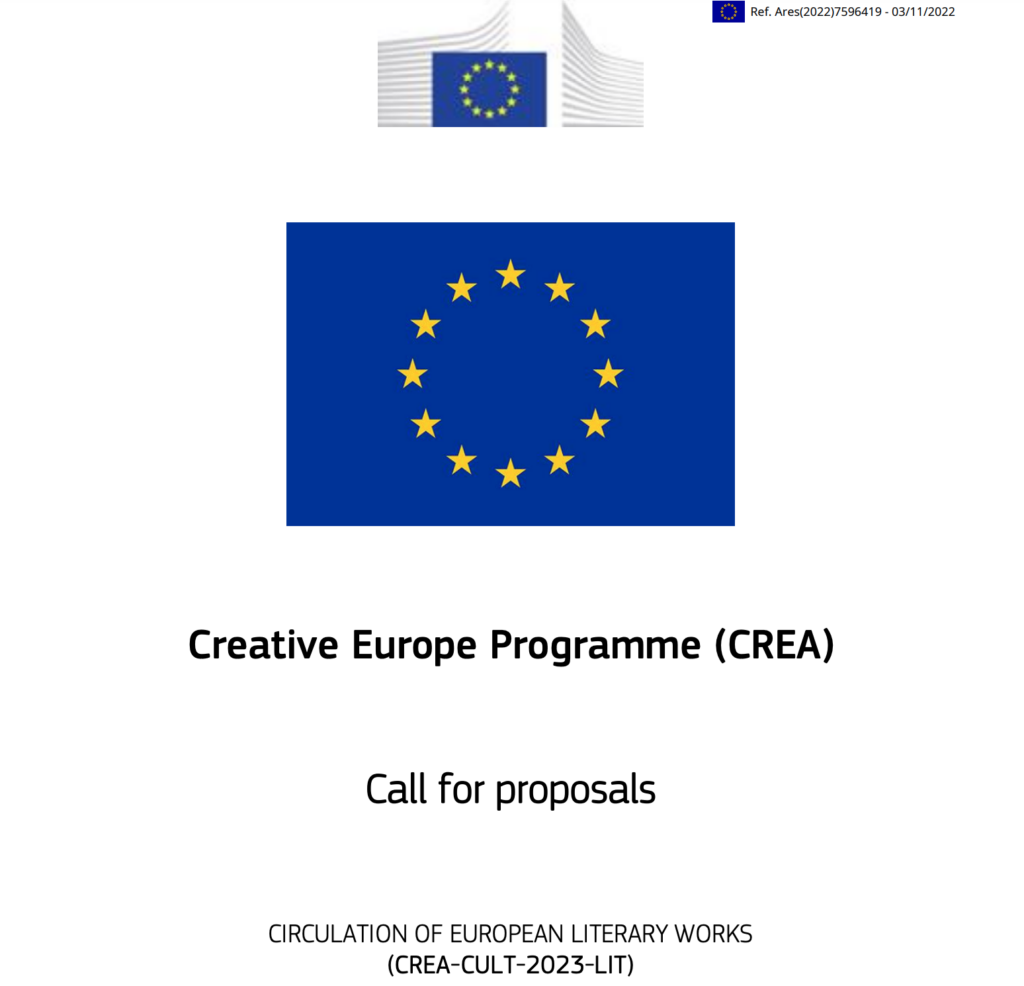 This action will support projects involving a large diversity of players active in different cultural and creative sectors, to carry out a broad spectrum of activities and initiatives. The action is anchored in the policy framework of the Culture strand of the Creative Europe programme and its cross-cutting issues (inclusiveness, reduction of environmental impact and gender equality). European cooperation projects are also designed to contribute to the implementation of emerging EU policy initiatives such as the New European Bauhaus.
European cooperation projects are open to all the cultural and creative sectors. However, considering that this action aims to pursue the objectives of the CULTURE strand of the programme, projects involving exclusively organisations from the audio-visual sector and projects of an exclusive audiovisual content are not targeted for funding under it.
Topic CREA-CULT-2023-COOP-3 – Large-scale projects:
The consortium most be composed of minimum 10 entities from 10 different eligible countries.
The maximum EU grant amount is of EUR 2 000 000 per project.
The funding rate is of maximum 60%
The funding is expected to:
Strengthen national cybersecurity certification authorities, conformity assessment bodies and accreditation bodies.
Improve the cybersecurity and interoperability testing capabilities in all Member States, including in the area of 5G disaggregated and open solutions.
Support SMEs to audit their infrastructure in view of improving their cybersecurity protection.
Support actions in the area of standardisation.
Objective:
The objective of this topic is to increase and facilitate security and interoperability testing capabilities and certification of connected ICT systems. This aims to improve the capabilities and cooperation of cybersecurity certification stakeholders in line with the objectives of Regulation (EU) 2019/881 ("Cybersecurity Act").
EU Cybersecurity Resilience, Coordination and Cybersecurity Ranges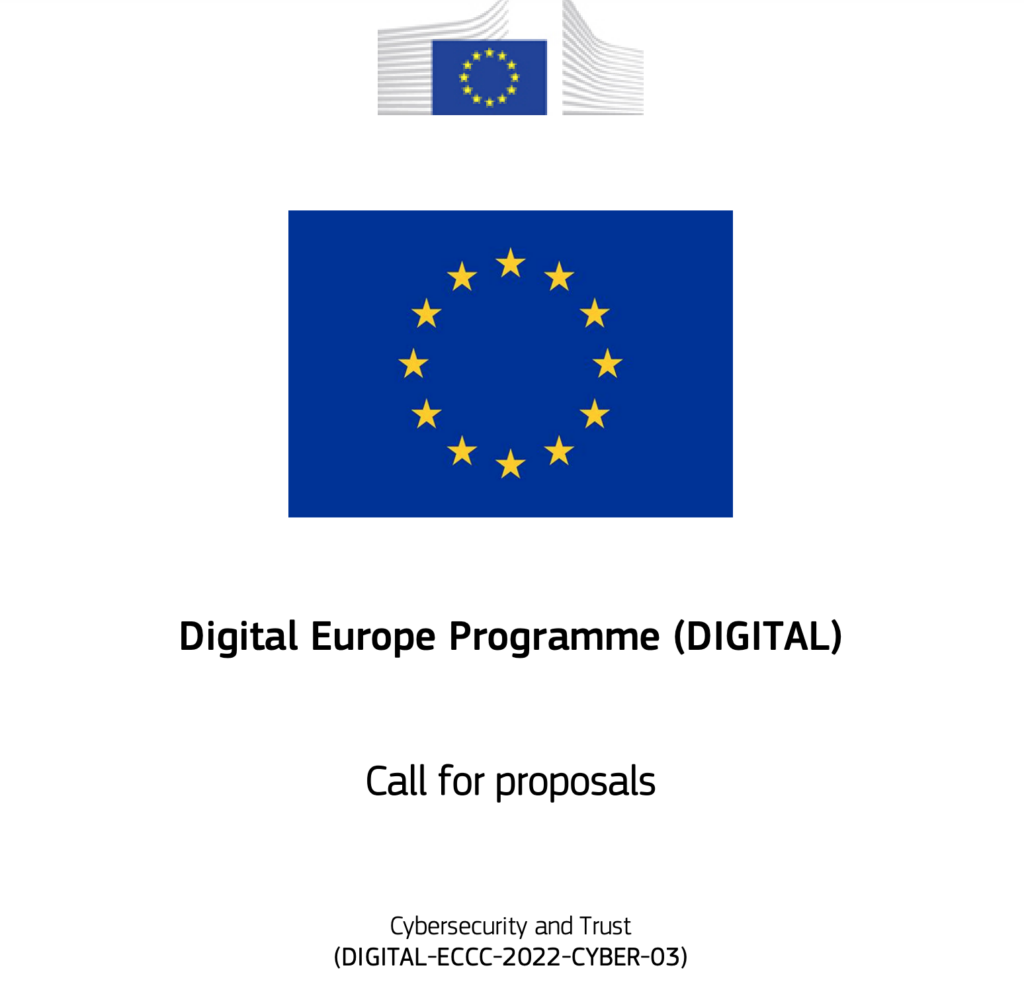 Outcomes and deliverables
The expected outcomes will be a strong capacity in the Member States to react in a coordinated way to large scale cybersecurity incidents, as well as top-level cybersecurity ranges offering advanced skills, knowledge and testing platforms.Objective:
The implementation of this topic has two main objectives:
To strengthen the capacity of cybersecurity actors in the Union to monitor cyber-attacks and threats and supply chain risks, to react jointly against large incidents, and to improve relevant knowledge, skills and training. This objective will be pursued through the implementation of the Blueprint and the future Joint Cyber Unit considering the important role of the Computer Security Incident Response Teams (CSIRTs) network and of the Cyber Crisis Liaison Organization Network (CyCLONe).
To create, interconnect and strengthen Cybersecurity ranges at European, national and regional level as well as within and across critical infrastructures, including in but not limited to sectors covered by the NIS Directive, in view to share knowledge and cybersecurity threat intelligence between stakeholders in the Member States, better monitor cybersecurity threats, and respond jointly to cyber-attacks.
ELISE will select 16 SMEs that develop novel AI-based services or applications to address one of the ELISE focus areas. The ideal project is the use case of machine learning technologies and will be supported by a Scientific Advisor, who creates the linkage between industry and academia.
We offer:
Up to € 60.000 (lump sum) to develop novel AI-based applications in one of ELISE focus areas and
Visibility through Elise digital channels and events, dissemination in Elise Community.
ELISE is looking for projects based on AI applications that address the development and implementation of technology and systems applicable to the following focus areas:
Geometric Deep Learning: graph, group and gauge convolutions
Robust Machine Learning
Interactive Learning and Interventional Representations
Machine Learning and Computer Vision
Robot Learning: Closing the Reality Gap
Human-centric Machine Learning
Theory, Algorithms and Computations of Modern Learning Systems
Quantum and physics based Machine Learning
Natural Intelligence
Health
Machine Learning in Earth and Climate Sciences
Natural Language Processing (NLP)
Multimedia / multimodal information
Information retrieval
Explainability and Fairness in Data Mining
TheCollabEDIT will be published on the Collabwith Magazine once per week, however, you can join the Collabwith platform to check the funding and collaboration opportunities yourself every day, or as many times you want on the Collabwith Marketplace.
If you are looking for something more specific, we can make together a "Collaboration Plan" for you and your needs. Check up here the membership options or services.
ABOUT COLLABWITH
Collabwith is a technology and a service to structure collaboration for innovation. It's a tool to connect academics-startups-organizations. Because a tool is not enough to transform how you collaborate, here we have created a new methodology, personalized trainings, a new way of communication and a tailored made consulting for you to be more effective and efficient, now.
Grow your business and innovation through smart collaborations with Collabwith innovative and holistic approach to collaboration.
Magazine: https://collabwith.co
CollaborationXInnovation Platform: https://platform.collabwith.co
Do you want to know more? Book a demo with us, Contact us here.