Hello there, Collabwith community! We're back with our monthly updates and a list of must-attend events on the agenda. As we welcome the arrival of autumn, we have three exciting opportunities for you to connect and learn this month: two masterclasses and an innovation workshop. Eager to find out more? Keep reading!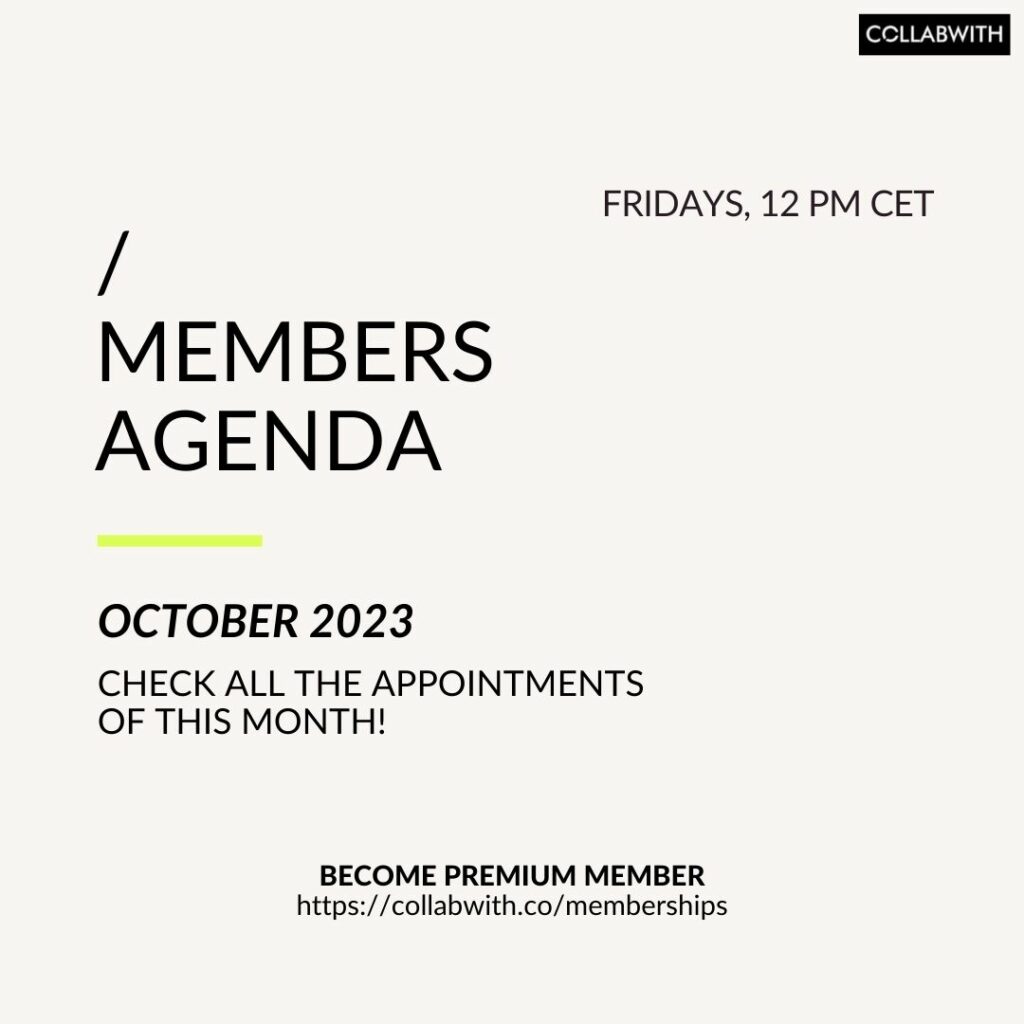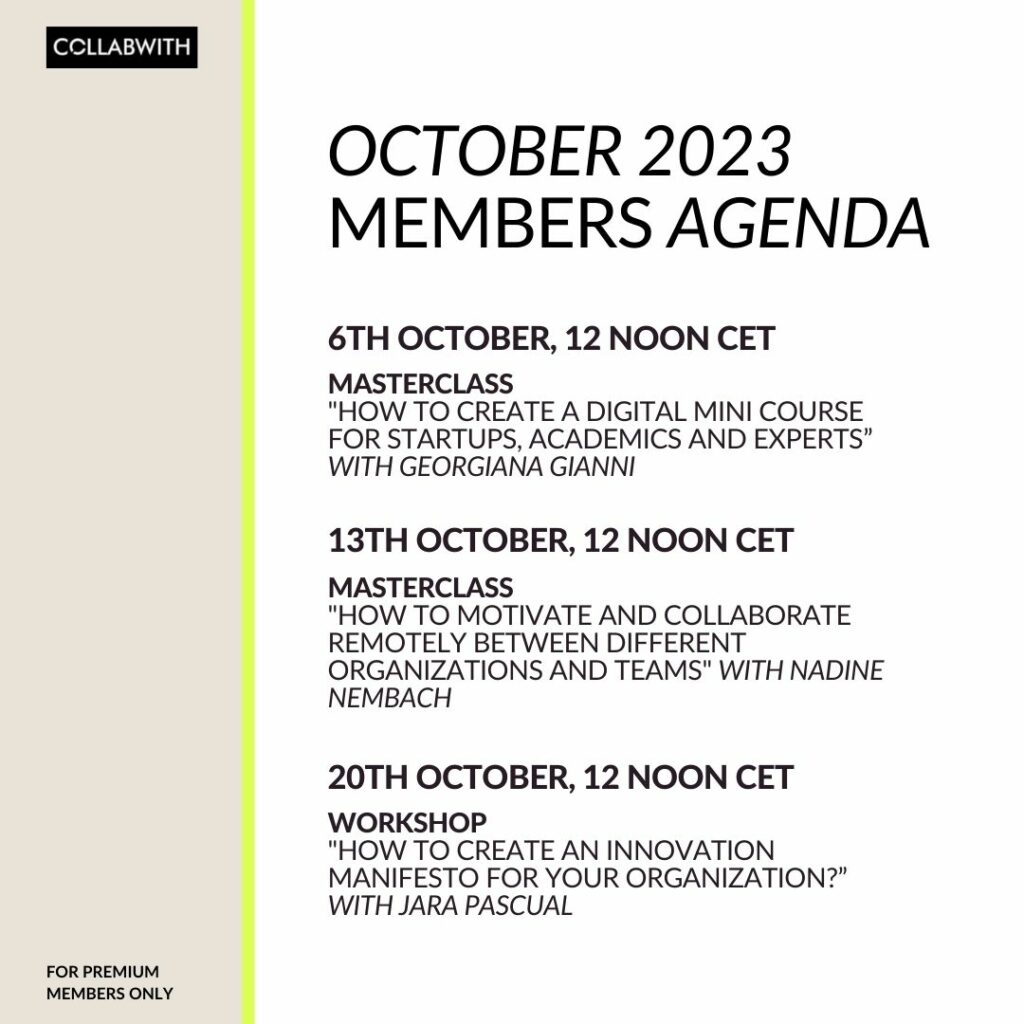 We're excited to introduce our Masterclasses for Collabwith Premium Members, featuring a diverse panel of experts from around the world. These sessions will cover vital aspects of collaboration and innovation, including effective remote collaboration and motivation, the creation of digital mini-courses for startups and experts, and the development of innovation manifestos for organizations. By joining these Masterclasses, you'll gain valuable skills and knowledge to elevate your collaborative projects and foster innovation within your organization. Don't miss out on this opportunity to enhance your collaboration and innovation capabilities with us!
MASTERCLASS: How to create a digital mini course for startups, academics and experts", with Georgiana Gianni
Friday 6th October, 12 noon CET: This comprehensive and interactive session is meticulously designed to guide you through every step of creating impactful mini online courses that captivate and enlighten learners. In this masterclass, we begin by establishing a strong foundation — clarifying your course objectives. We then navigate the intricacies of structuring your course, breaking down the content into digestible modules to optimize learning progression. The instructor, Georgiana, will share invaluable insights on developing engaging and focused content, presenting it through the most effective mediums like videos, text, or interactive slides. By joining us on this educational voyage, you will gain the expertise to create mini online courses that not only meet your learners' needs but also leave a lasting impact. Prepare to craft an educational masterpiece that inspires a passion for learning in your students!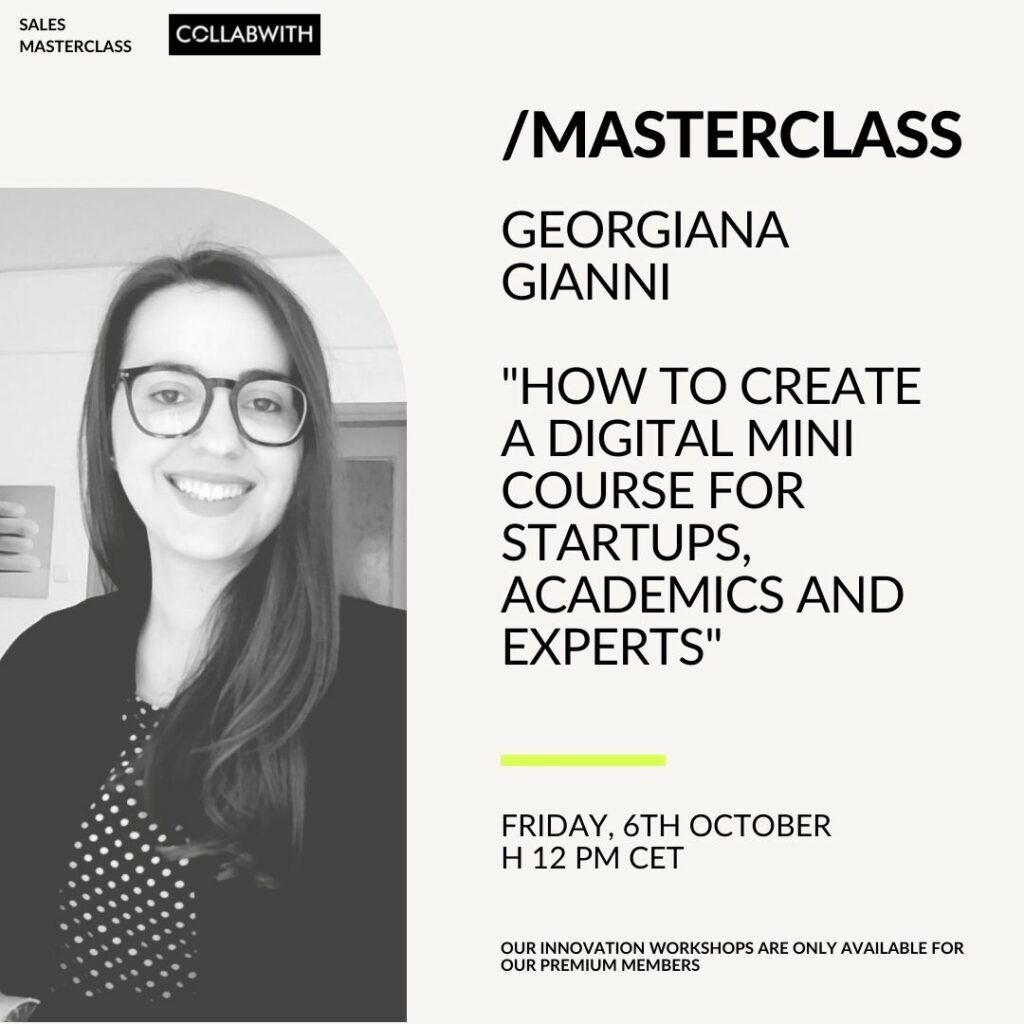 MASTERCLASS: "How to motivate and collaborate remotely between different organizations and teams", with Nadine Nembach
Friday 13th October, 12 noon CET: Throughout the masterclass, we will delve into the art of remote teamwork, exploring techniques to keep teams engaged and motivated while navigating geographical boundaries. With Nadine's expertise and guidance, you'll gain valuable insights on building strong connections, enhancing communication, and achieving collaborative success in a remote work environment. Join us on this educational journey, and empower yourself to create thriving collaborations that transcend organizational borders. Let's embark on this inspiring remote collaboration adventure together!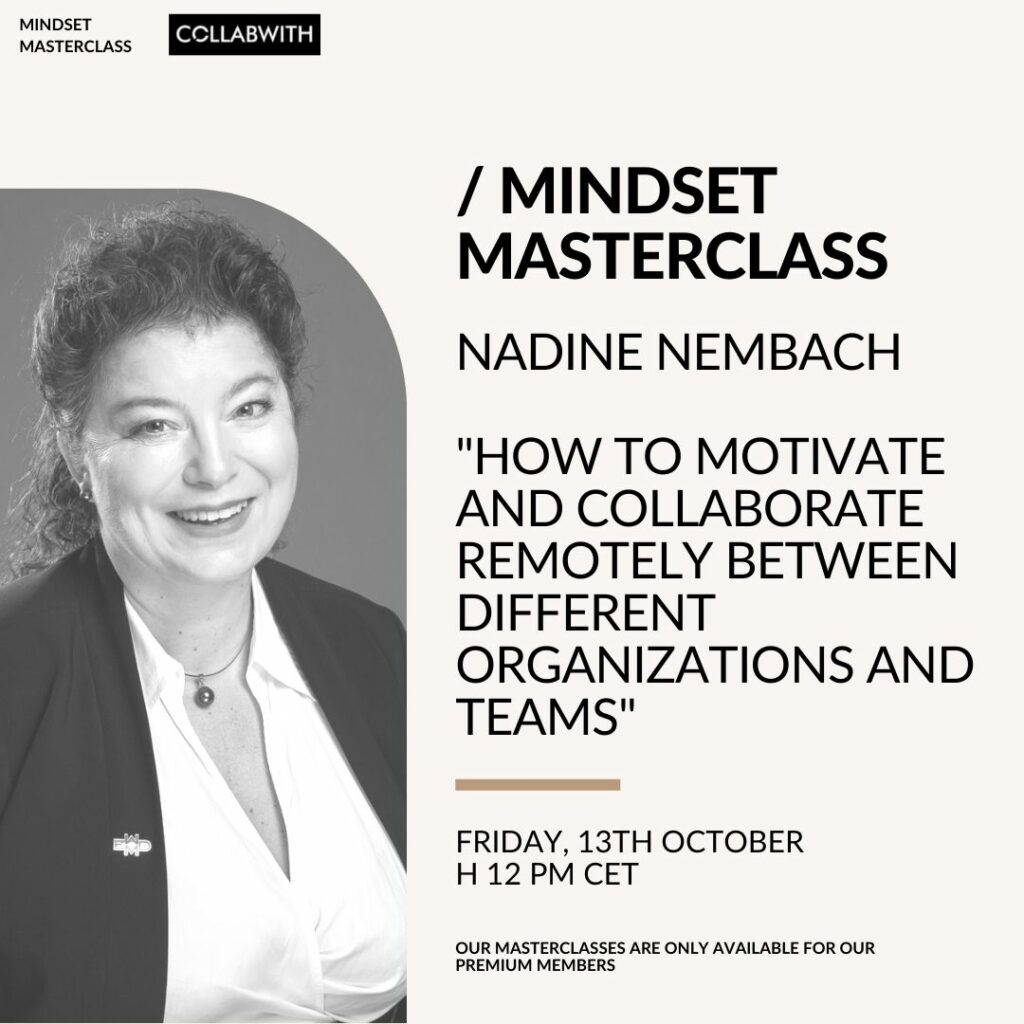 WORKSHOP: "How to create an innovation manifesto for your organization", with Jara Pascual
Friday 20th October, 12 noon CET: Discover the secrets to crafting an innovation manifesto for your organization, whether you're a startup, university, team, or region. In this workshop, we'll learn how to make a practical innovation plan that fits your organization's unique goals and vision. With Jara's guidance, you'll discover how to express your innovation ideas and lay out a clear path to drive innovation within your company. Join us on this journey to empower yourself with the knowledge and tools needed to inspire innovation, encourage creativity, and lead your organization towards a future filled with new ideas and achievements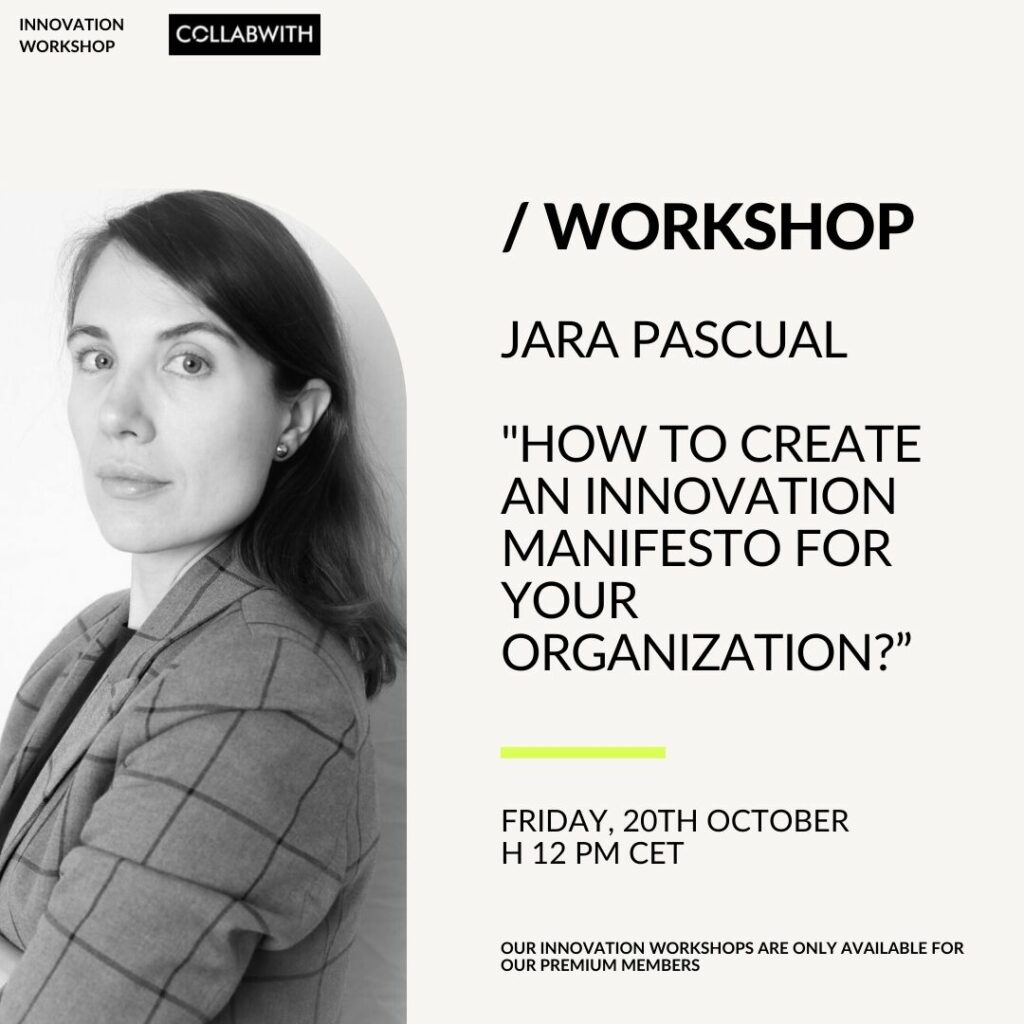 Our Masterclasses are exclusive opportunities tailored for Collabwith Premium Members. Don't miss out on this exceptional content – become a premium member today! For more details, visit our website at https://collabwith.co/memberships.
Embark on your journey by joining our Collabwith Digital platform, where you will gain access to a wealth of content, masterclasses, and training opportunities. Upgrade to a full membership to fully enjoy all the valuable resources that await you. In the never-ending adventure of knowledge, we keep exploring new territories together at Collabwith.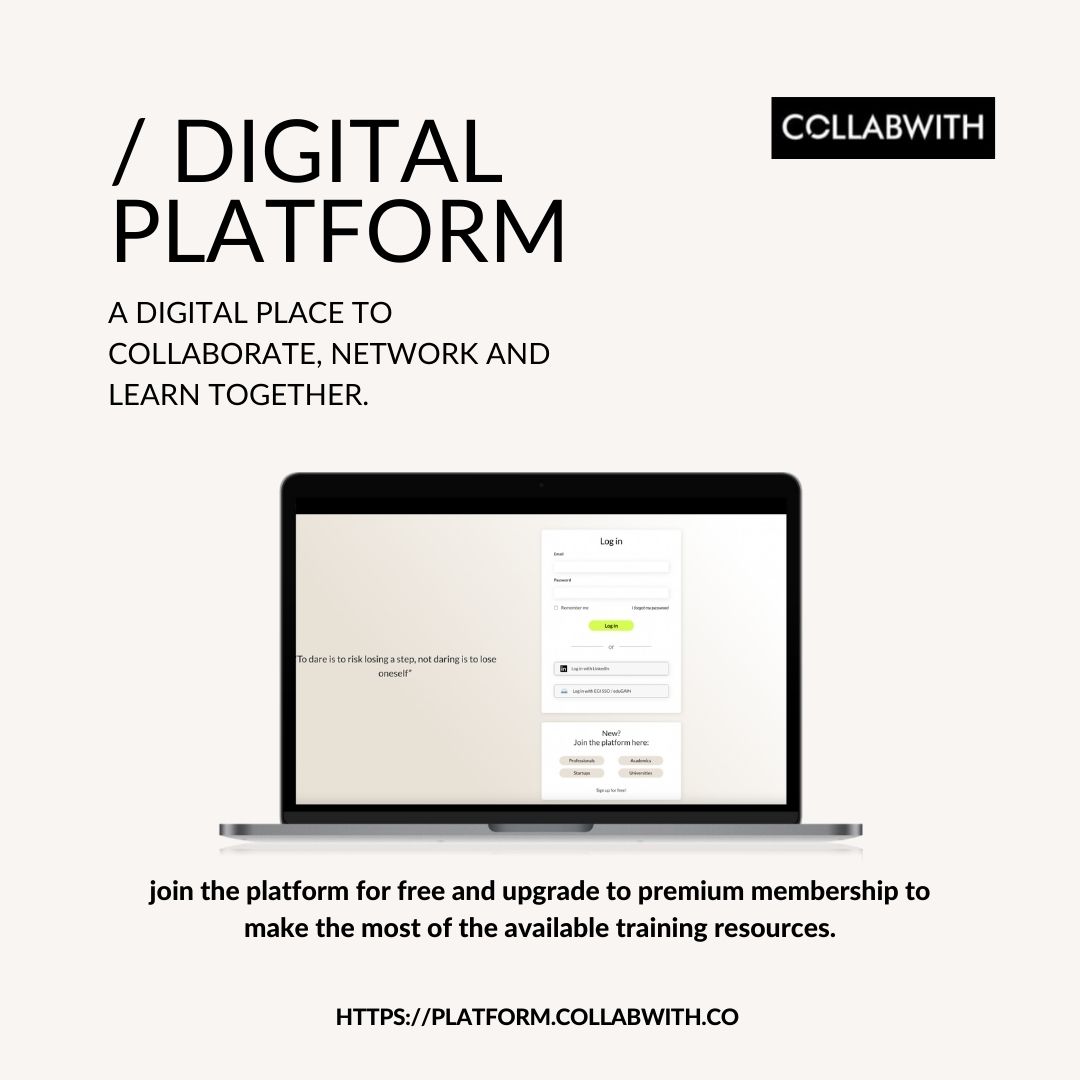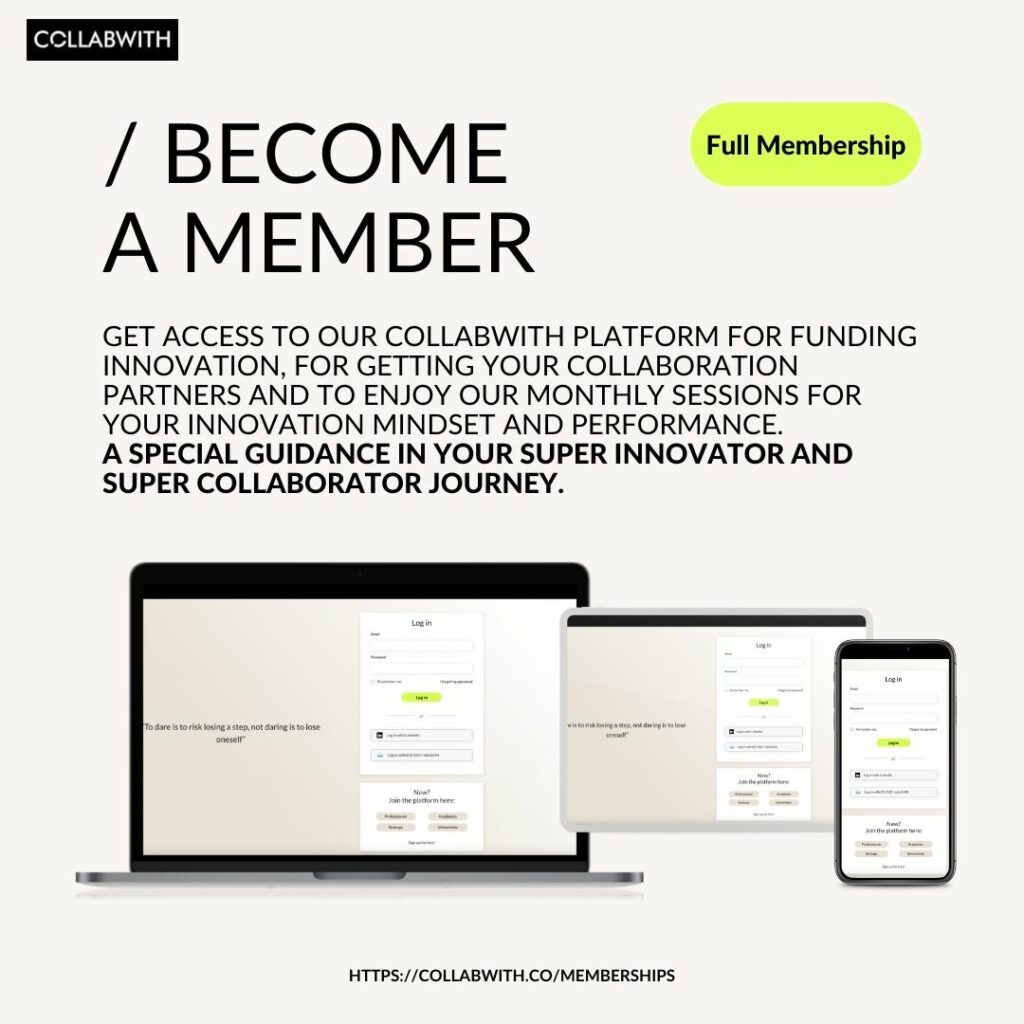 ABOUT COLLABWITH

Collabwith is a technology and a service to structure collaboration for innovation. It's a tool to connect academics-startups-organizations. Because a tool is not enough to transform how you collaborate, here we have created a new methodology, personalized trainings, a new way of communication and a tailored made consulting for you to be more effective and efficient, now. Grow your business and innovation through smart collaborations with Collabwith innovative and holistic approach to collaboration.

Magazine: https://collabwith.co

CollaborationXInnovation Platform: https://platform.collabwith.co
Do you want to know more? Book a demo with us,
Contact us here.