This week, an exciting event is just around the corner – the Web3 Hackathon! Collabwith is thrilled to be a part of this exciting event, supporting its organization with the platform for the Chat Channels community Hackathon and hosting the Web3 Accelerator Ecosystem for Web3. Keep reading to find out what makes the Web3 Hackathon a must-attend event!
The Web3 Hackathon will take place both on-site and online from September 21st to 22nd. It's not your typical hackathon; instead, it focuses on brainstorming and concept thinking with a purpose – integrating Web3 technology into society. Organized by the Alliance for IoT and Edge Computing Innovation, this event is unique in its category. The hackathon encourages participants to tap into their creativity and think outside the box. It's about generating fresh ideas and translating them into impactful solutions. During the competition, participants will be challenged to envision a better world and use technology to bring their ideas to life. The event will be a two-day program packed with brainstorming sessions and networking opportunities.

And… Great news! The hackathon is open to everyone! Tech enthusiasts, entrepreneurs, innovators, and visionaries are all welcome to join the competition. Whether you're a seasoned professional or someone passionate about technology, there's a place for you at this hackathon. Tickets are available on Eventbrite.

Participating in the Web3 Hackathon is a great chance to apply your knowledge to real challenges and improve your skills. You can get creative, explore new ideas, and nurture your technical abilities. Engage in workshops and learn from experts to stay updated on Web3 and IoT trends. Network with professionals, mentors, and universities, which can lead to valuable connections. Boost your professional portfolio and compete!

Anyway, the Web3 Hackathon is not just about competition; it's also about collaboration and networking. It's a chance to connect with like-minded individuals, potential collaborators, and industry experts. Every participating team – guided by mentors – is tasked with delivering a comprehensive package that includes a one-pager, an engaging presentation, and a compelling pitch. The scoring mechanism will ensure that each proposal meets all the specified requirements, including:
Maximising on WEB3 components
Including a viable business model
Assuring market interoperability
Being linked to Funding opportunities
And there is more… The Web3 Hackathon is actively seeking creative individuals with project management and coaching skills to join as dedicated mentors for the participating teams at the Web3 Hackathon. If you are interested, please do not hesitate to get in touch!
More info: https://aioti.eu/aioti-steering-board-vice-chair-tom-de-block-interview-for-iot-day-on-web3-accelerator/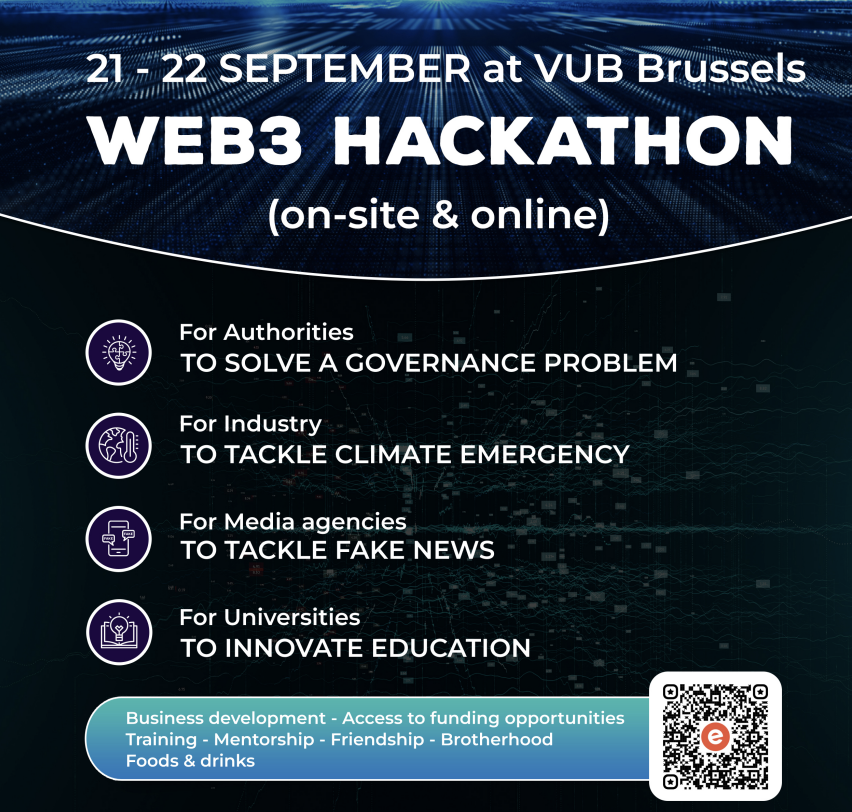 ABOUT COLLABWITH

Collabwith is a technology and a service to structure collaboration for innovation. It's a tool to connect academics-startups-organizations. Because a tool is not enough to transform how you collaborate, here we have created a new methodology, personalized trainings, a new way of communication and a tailored made consulting for you to be more effective and efficient, now. Grow your business and innovation through smart collaborations with Collabwith innovative and holistic approach to collaboration.

Magazine: https://collabwith.co

CollaborationXInnovation Platform: https://platform.collabwith.co
Do you want to know more? Book a demo with us,
Contact us here.