Welcome to the podcast Business of Collaboration created by Collabwith Collabwith is a SaaS and digital platform that enables innovation ecosystems to connect startups, academics, and businesses in a matchmaking meets marketplace setting. I am Jara Pascual, founder and CEO of Collabwith and I will be your host.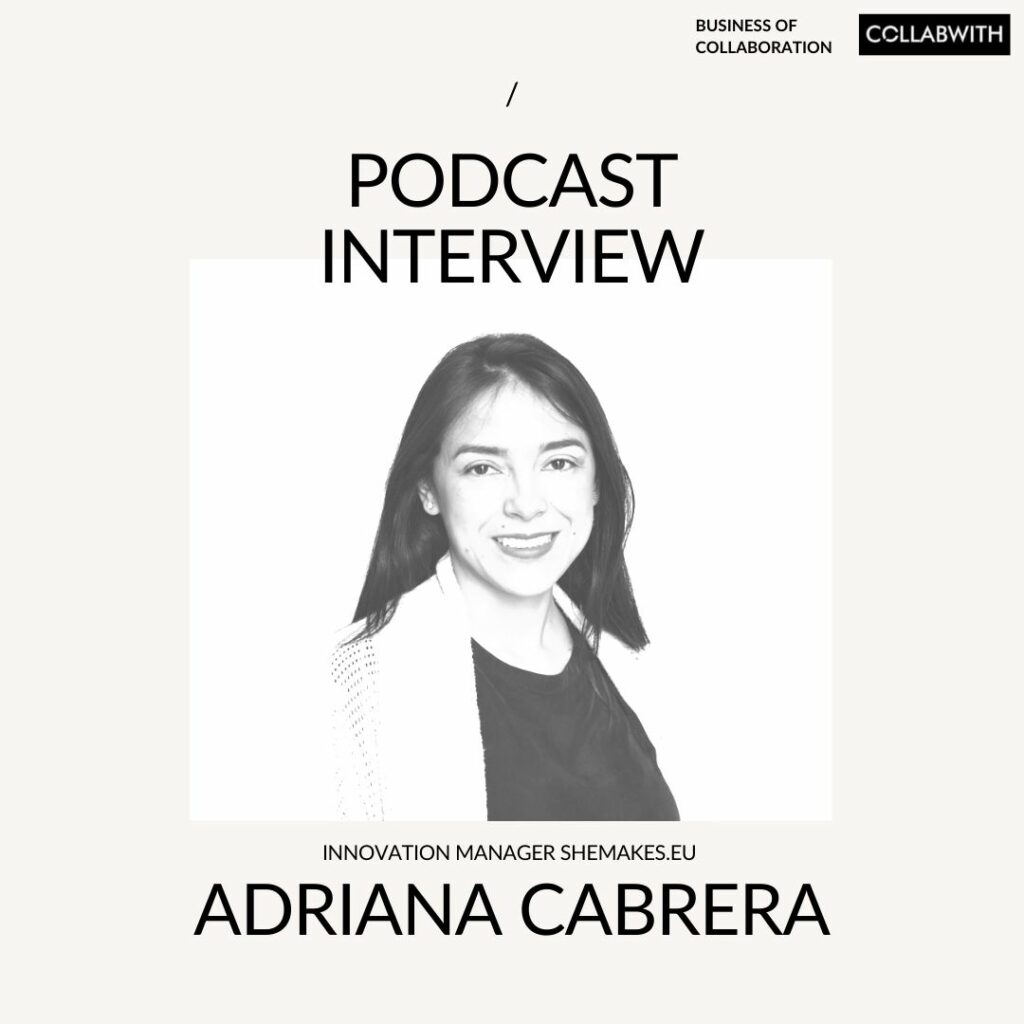 Today, you will hear our GUEST is Adriana Cabrera, Fablab MatrixLab director and innovation manager shemakes.eu Adriana wil talk about the EU project Shemakes, the story behind the project and the results until now. But also, how the project shemakes was using the "innovation ecosystem canvas" from Jara Pascual to define and orchestrate the ecosystem and the 18 labs in shemakes.eu and ecosystems from textile labs, digital manufacturing, rapid prototyping ecosystems that focus on fashion and sustainable alternatives.
Enjoy the conversation!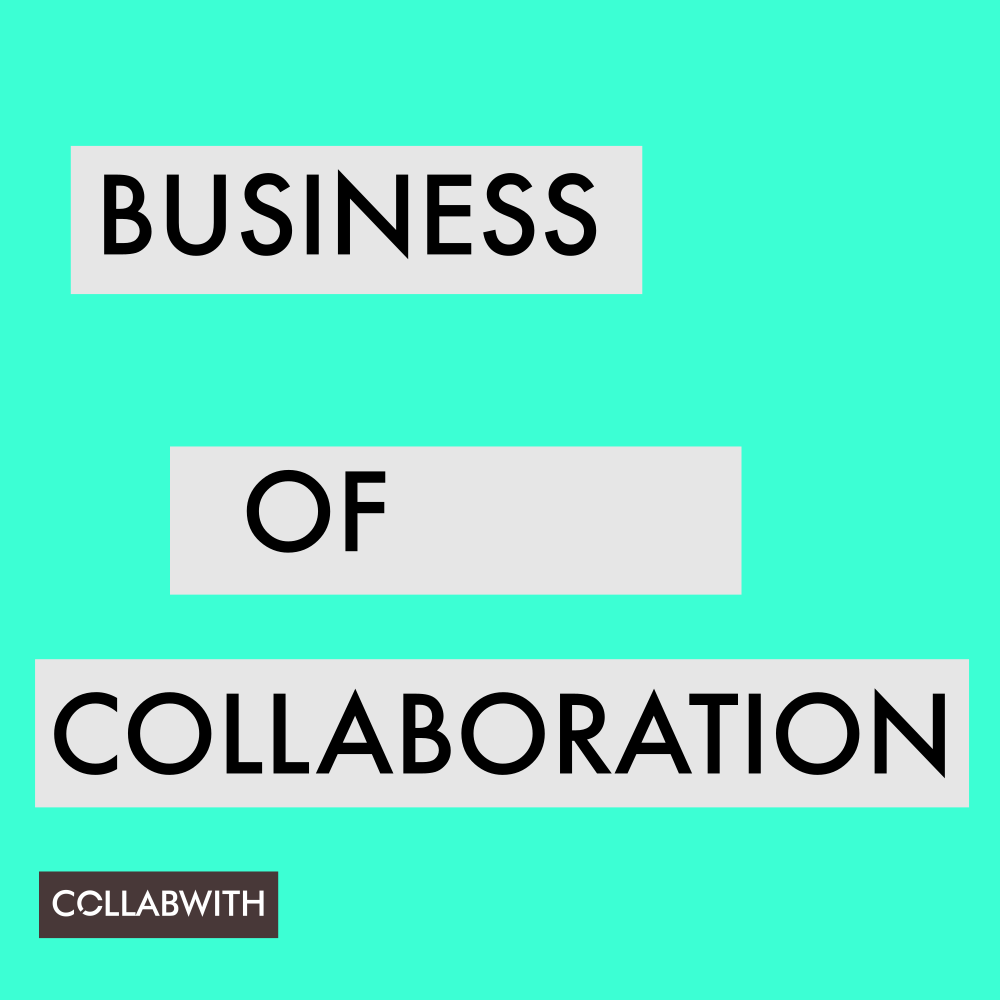 Podcast: Play in new window | Download
Subcribe to our podcast Business of Collaboration on Stitcher, iTunes, Android or via RSS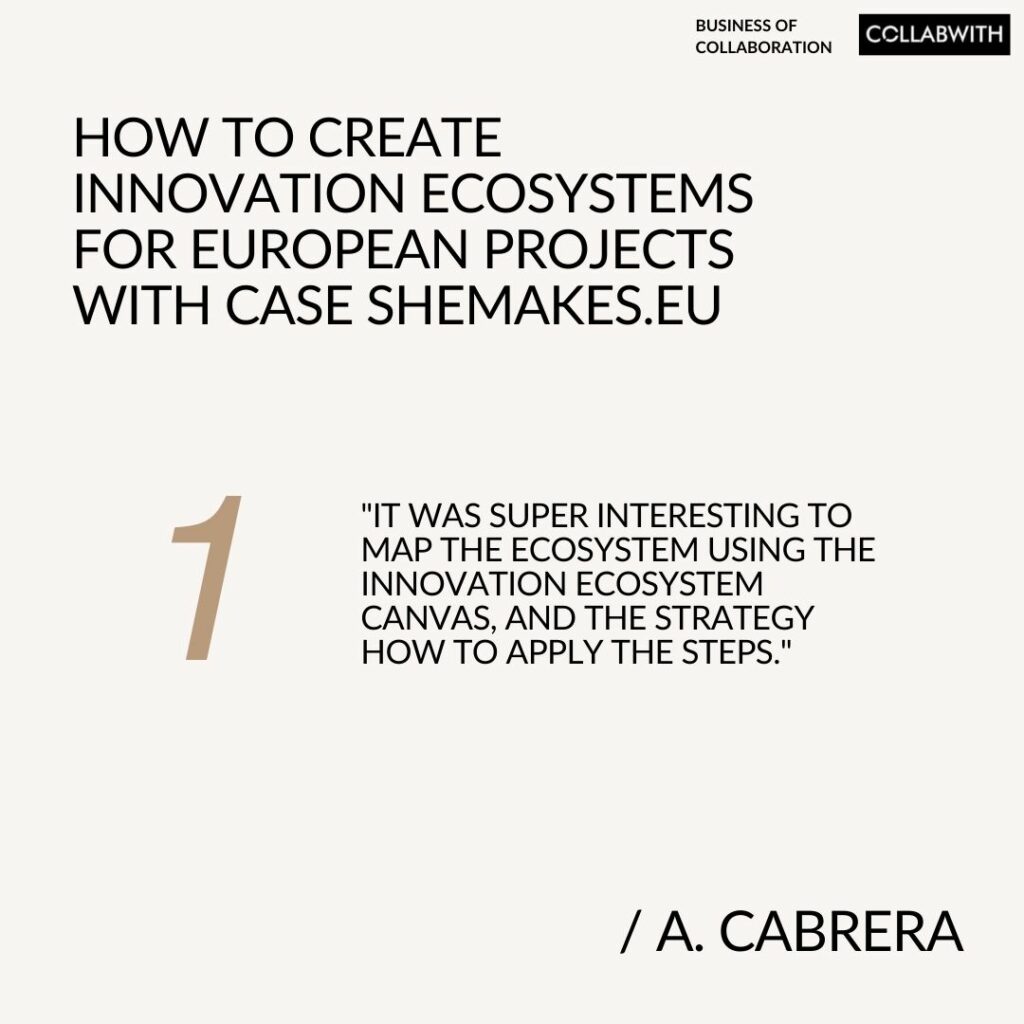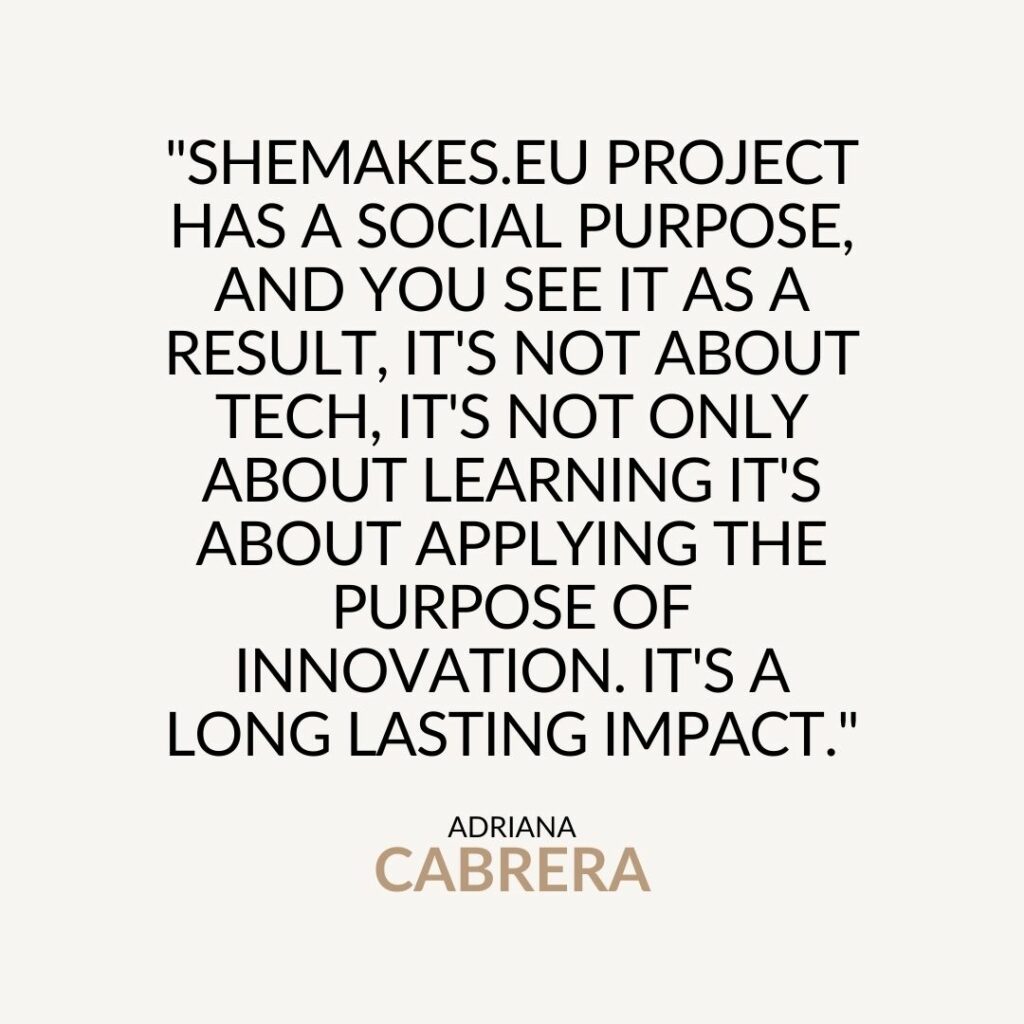 ABOUT ADRIANA CABRERA
Adriana Cabrera ​is the innovation manager at shemakes.eu, a project dedicated to empowering female innovators of the future by bridging the gender gap. She is a senior consultant in creative Labs and Hubs at matrix GmbH & Co., as well as a guest researcher for FabLab Kamp-Lintfort, Germany, at the Rhine–Waal University of Applied Sciences. As a global lecturer in the soft robotics the advanced program Fabricademy, her works involve the use of digital fabrication, textiles and wearability in the manufacturing process. Adriana is an Instructor of the Academany by the FabFoundation and co-leads fabcare.network , making health and care more inclusive and innovative. Originally from Colombia, she works in diverse areas of design and tangible interaction. Having a background in industrial design, she complemented her studies with an MFA in Media Art and Design at Bauhaus University Weimar and later with an MA in Surface and Textile Design at the Weißensee Academy of Art Berlin, focusing on materials research.
ABOUT COLLABWITH
Collabwith is a technology and a service to structure collaboration for innovation. It's a tool to connect academics-startups-organizations. Because a tool is not enough to transform how you collaborate, here we have created a new methodology, personalized trainings, a new way of communication and a tailored made consulting for you to be more effective and efficient, now. Grow your business and innovation through smart collaborations with Collabwith innovative and holistic approach to collaboration.
CollaborationXInnovation Platform: https://platform.collabwith.co