Hello, Collabwith friends! Here we are with our monthly agenda: a list of must-attend events on the calendar! As we enter the month of November, we have three exciting opportunities for you to connect and learn this month. Eager to find out more? Keep reading!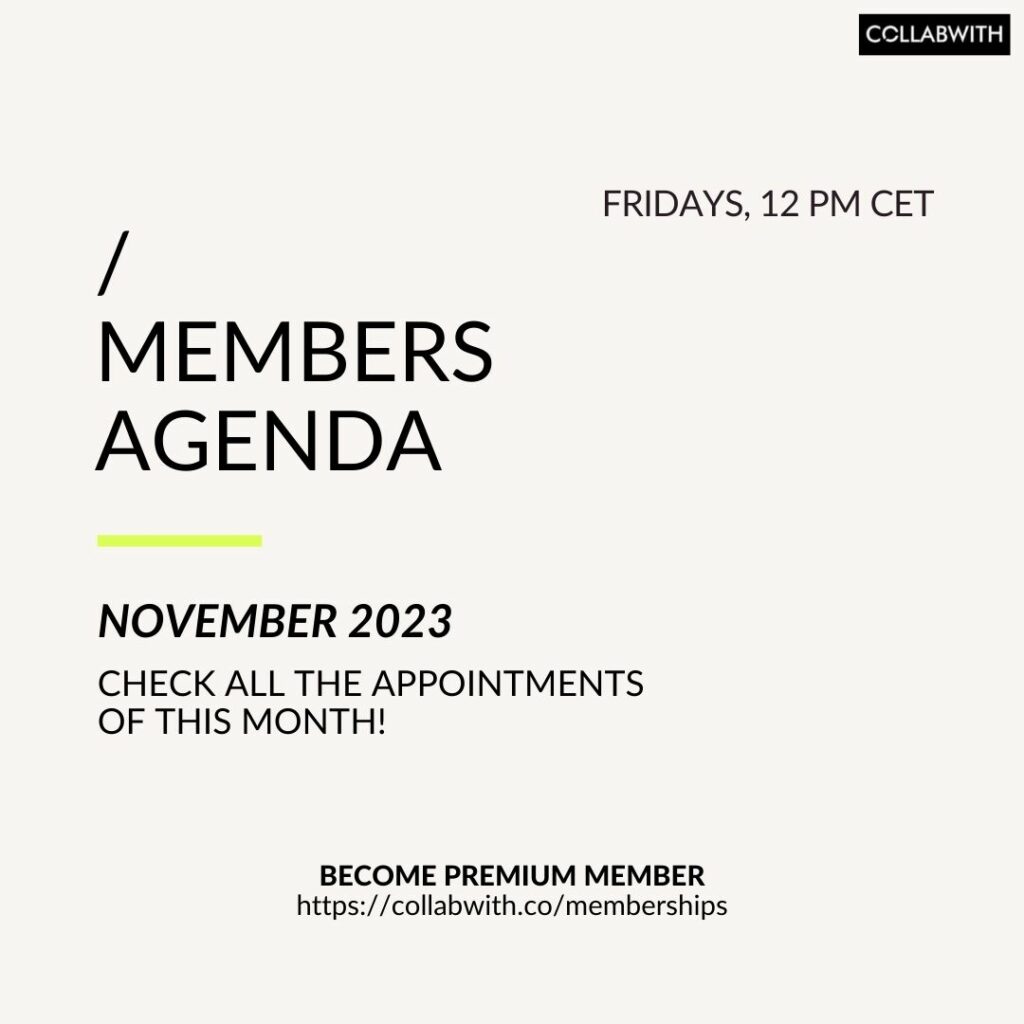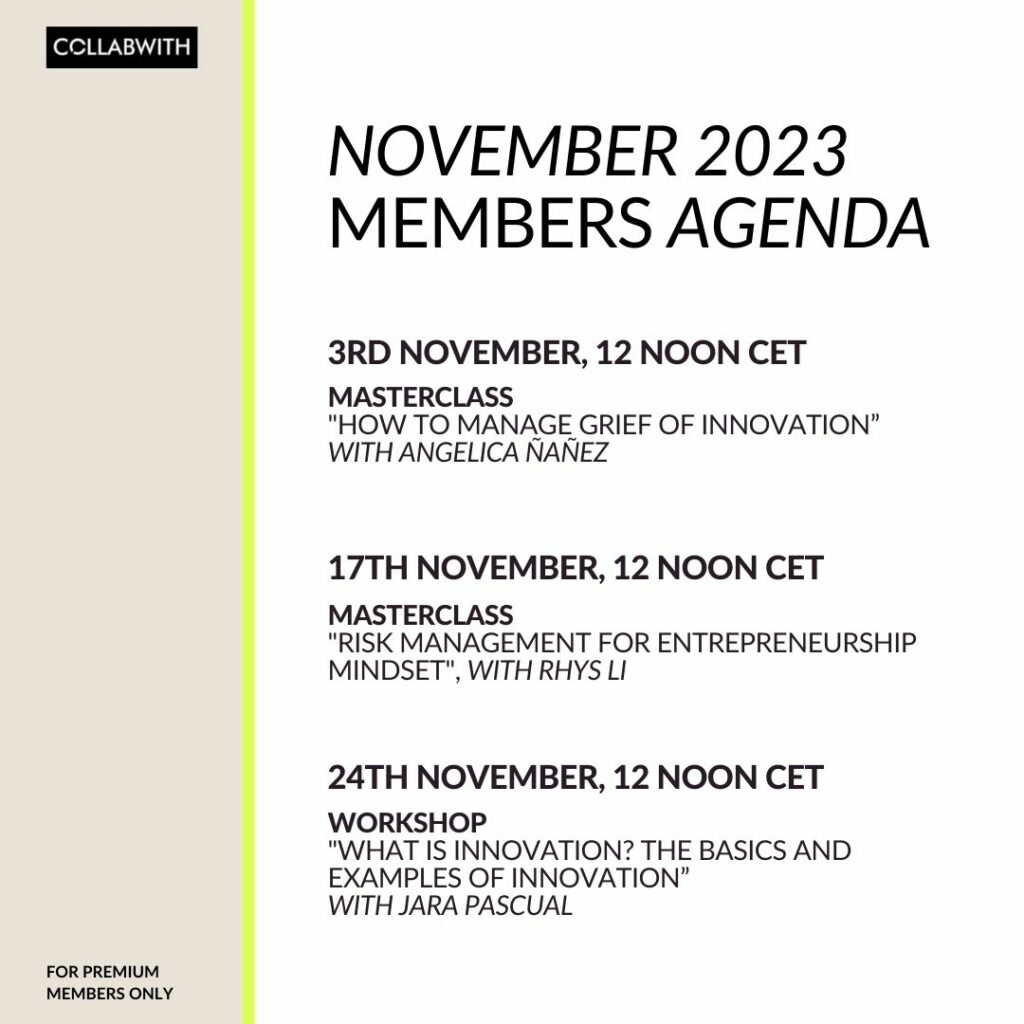 At Collabwith, we greatly appreciate the expertise of professionals and the sharing of valuable knowledge and advice they can offer to our community. It is with this mindset that every month we host international experts in the fields of innovation, leadership, entrepreneurship, communication strategies, and more! Discover who the experts for this month are and get ready to take part in incredible masterclasses and workshops!
MASTERCLASS: How to manage grief of innovation, with Angelica Ñañez
Friday 3rd November, 12 noon CET: Our first guest for this month of November is Angelica Ñañez. Angelica is a Psychologist, UX Researcher, and Grief Therapist. In this special masterclass she will share her knowledge on skillfully managing grief within the innovation process, offering insights into the psychological and social elements involved when confronting this type of loss. Don't miss the appointment, save the date in your calendars!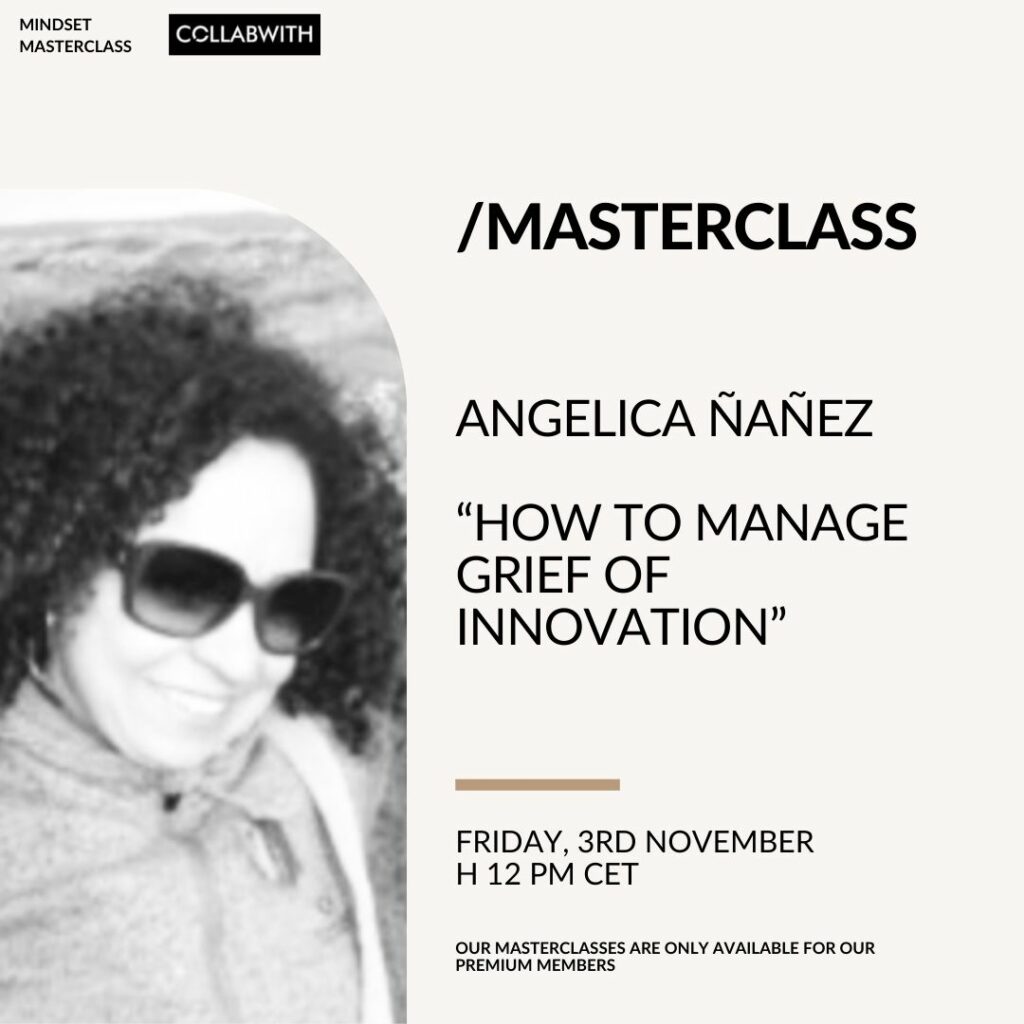 MASTERCLASS: Risk management for Entrepreneurship mindset, with Rhys Li
Friday 17th November, 12 noon CET: with a wealth of experience as a risk consultant, Rhys Li is a certified organizational coach and facilitator. Rhys will be leading a captivating masterclass centered on risk management tailored to the entrepreneurial mindset. Join him to acquire valuable insights and expertise in this fundamental aspect of Entrepreneurship!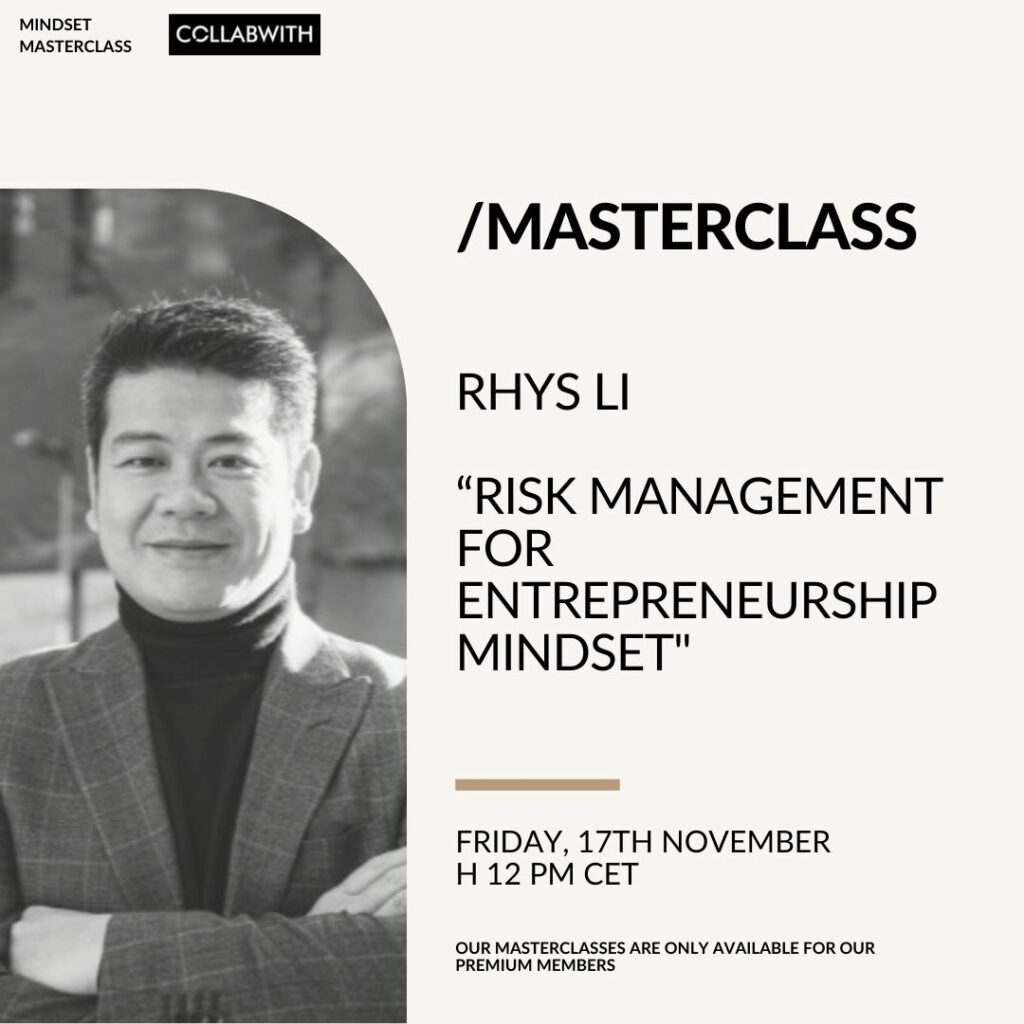 WORKSHOP: What is innovation? The basics and examples of innovation, with Jara Pascual
Friday 24th November, 12 noon CET: Curious to discover the secrets of innovation and all the tips from an innovation and collaboration expert? Well, then you should definitely join us for this workshop hosted by Collabwith's founder and CEO, Jara Pascual. Don't miss out on this fantastic opportunity!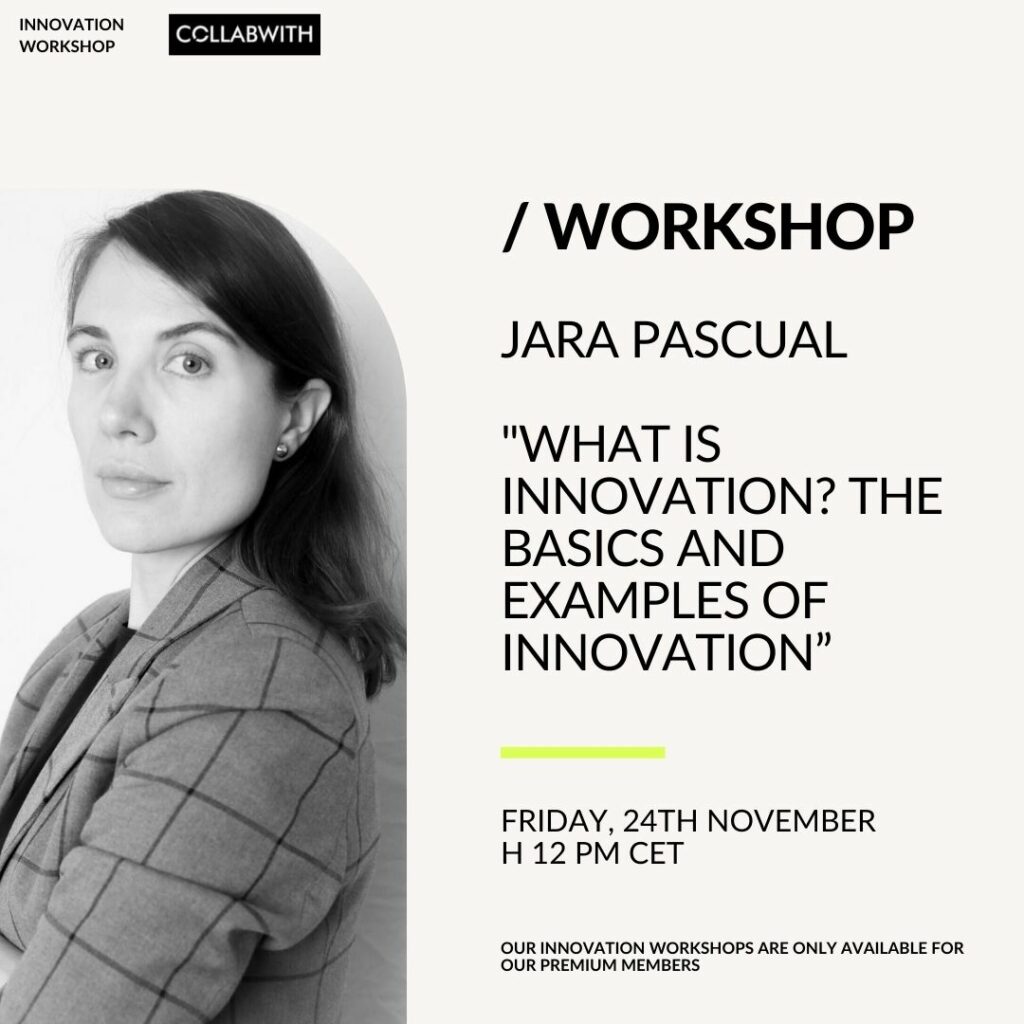 Our Masterclasses are exclusive opportunities tailored for Collabwith Premium Members. Don't miss out on this exceptional content – become a premium member today! For more details, visit our website at https://collabwith.co/memberships.
Embark on your journey by joining our Collabwith Digital platform, where you will gain access to a wealth of content, masterclasses, and training opportunities. Upgrade to a full membership to fully enjoy all the valuable resources that await you. In the never-ending adventure of knowledge, we keep exploring new territories together at Collabwith.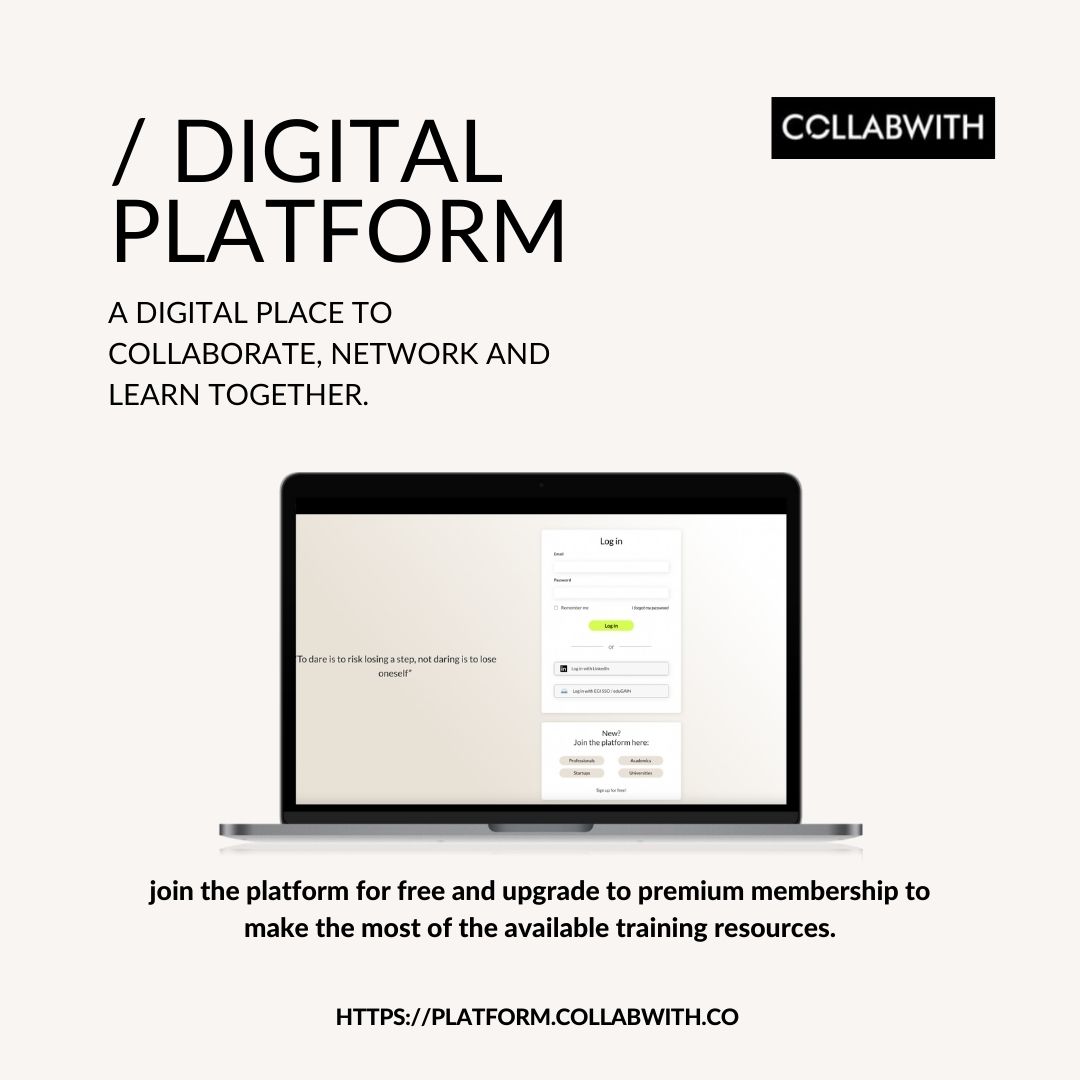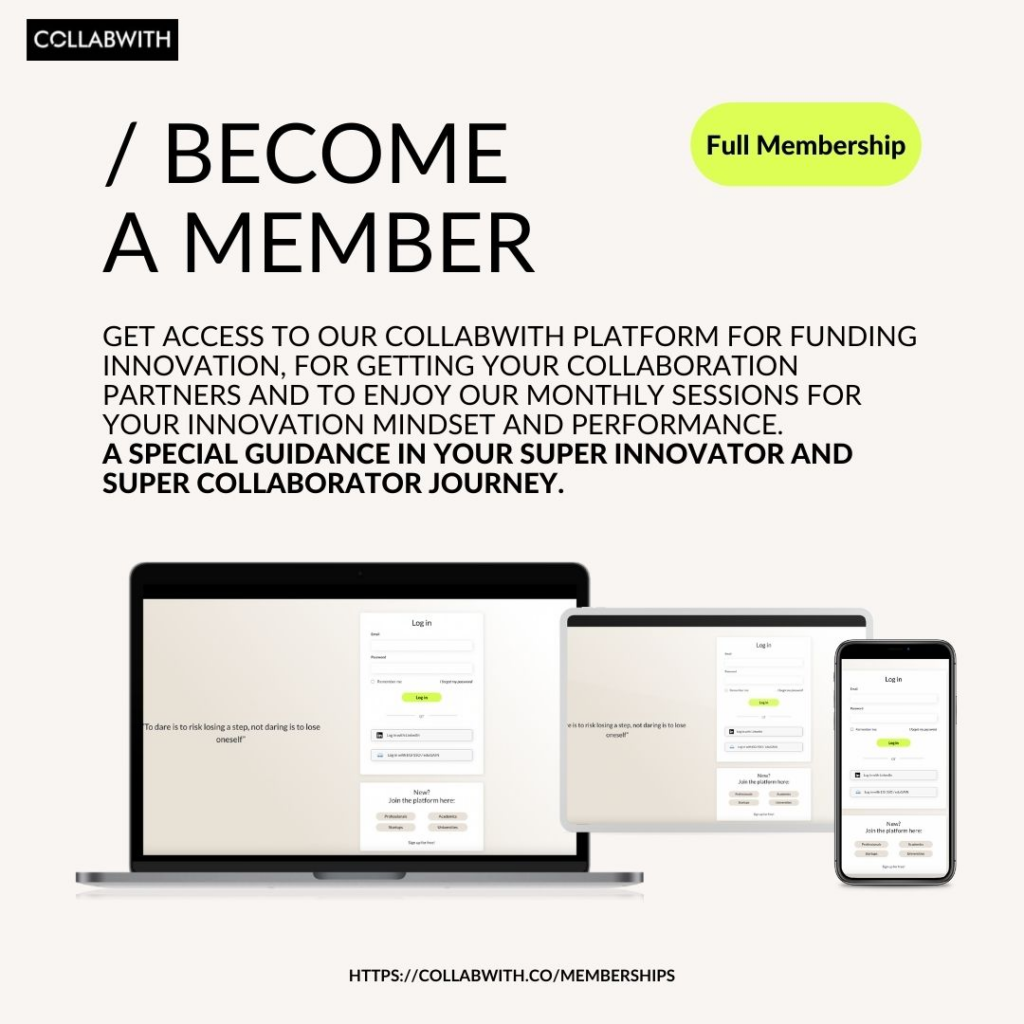 ABOUT COLLABWITH

Collabwith is a technology and a service to structure collaboration for innovation. It's a tool to connect academics-startups-organizations. Because a tool is not enough to transform how you collaborate, here we have created a new methodology, personalized trainings, a new way of communication and a tailored made consulting for you to be more effective and efficient, now. Grow your business and innovation through smart collaborations with Collabwith innovative and holistic approach to collaboration.

Magazine: https://collabwith.co

CollaborationXInnovation Platform: https://platform.collabwith.co
Do you want to know more? Book a demo with us,
Contact us here.