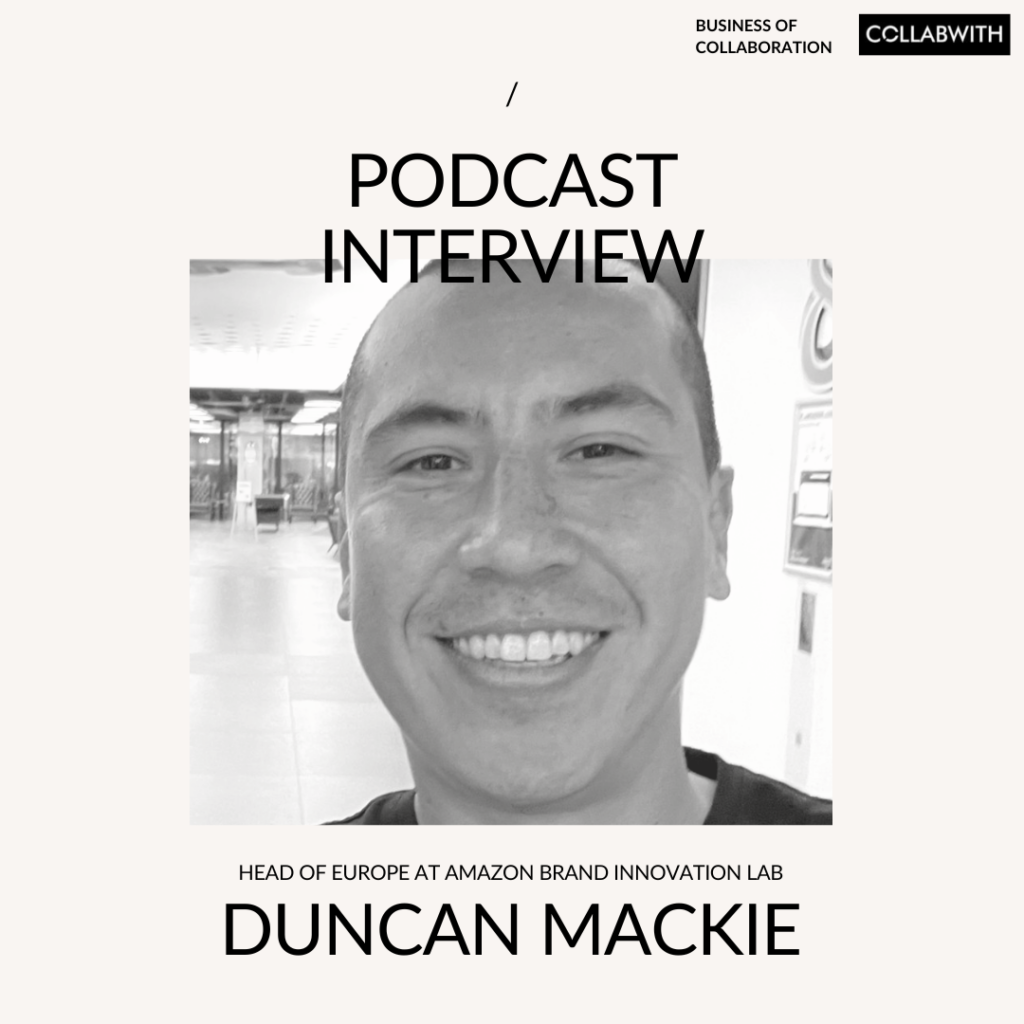 Welcome to the podcast Business of Collaboration created by Collabwith. Collabwith is a SaaS and digital platform that enables innovation ecosystems to connect startups, academics, and businesses in a matchmaking meets marketplace setting.
Today, your host is Jara Pascual, and we have a special guest joining us – Duncan Mackie, Head of Europe, Amazon Brand Innovation Lab.
In this special episode, Duncan Mackie provides a unique glimpse into the world of disruption and innovation, data-driven strategies at Amazon.
He will also talk about the dynamic creative processes inside his lab at Amazon. Tune in to gain insights into the principles of innovation leadership and management of the innovation budget, in this captivating episode.
So… take your seat and enjoy the conversation!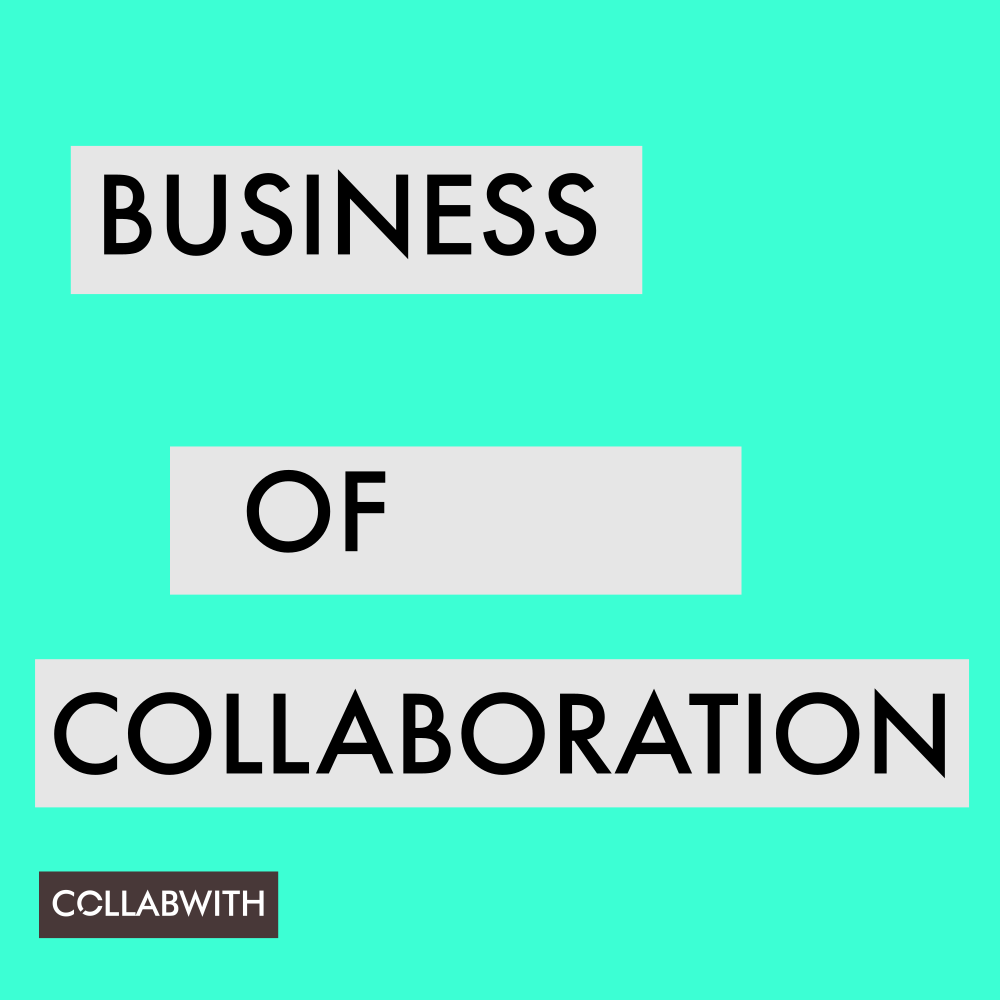 Podcast: Play in new window | Download
Subcribe to our podcast Business of Collaboration on Stitcher, iTunes, Android or via RSS
Podcast Insights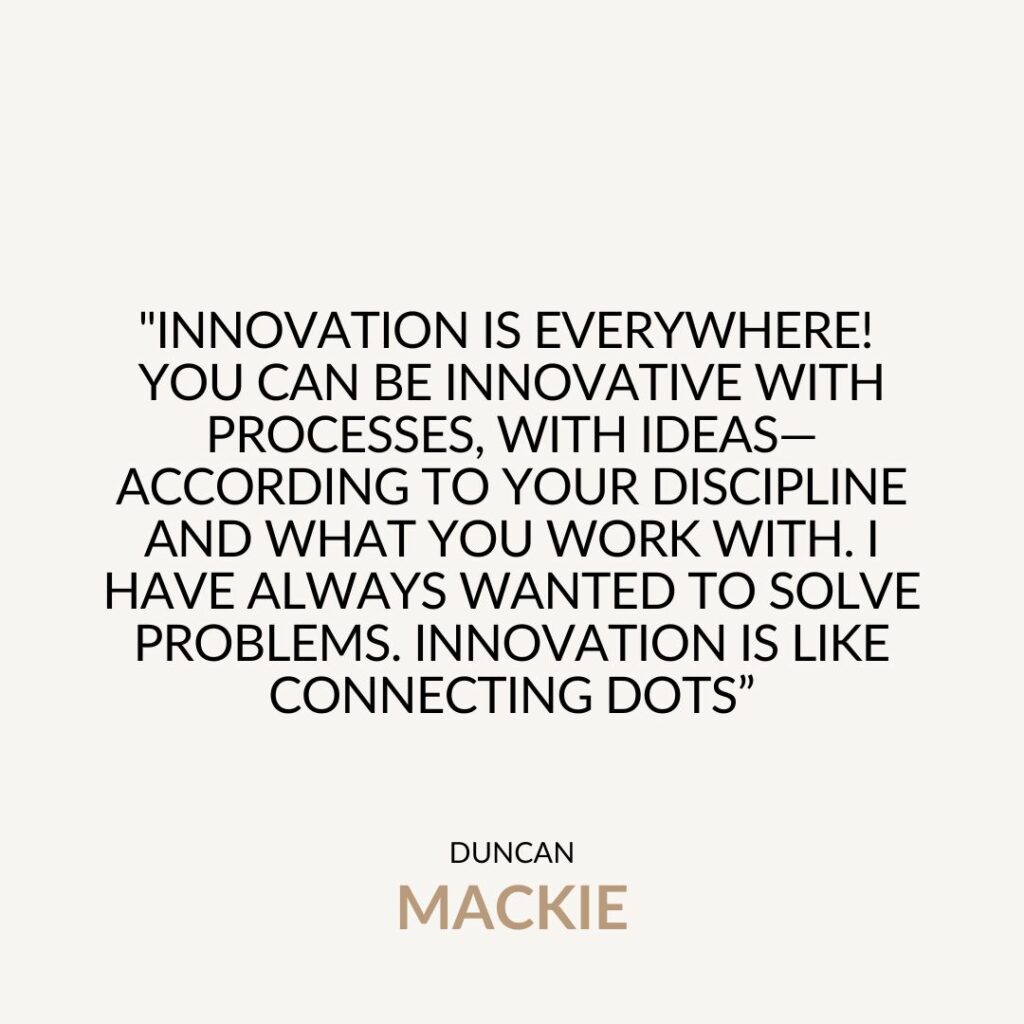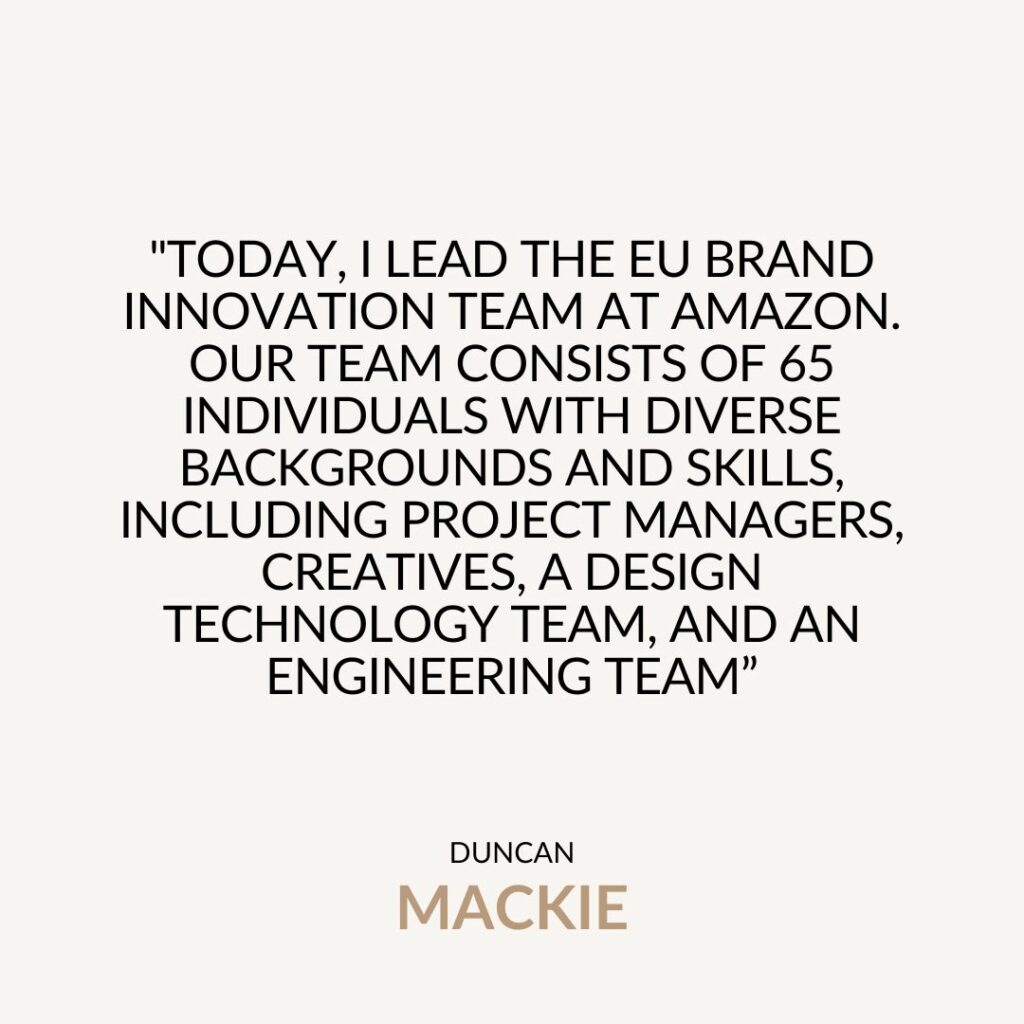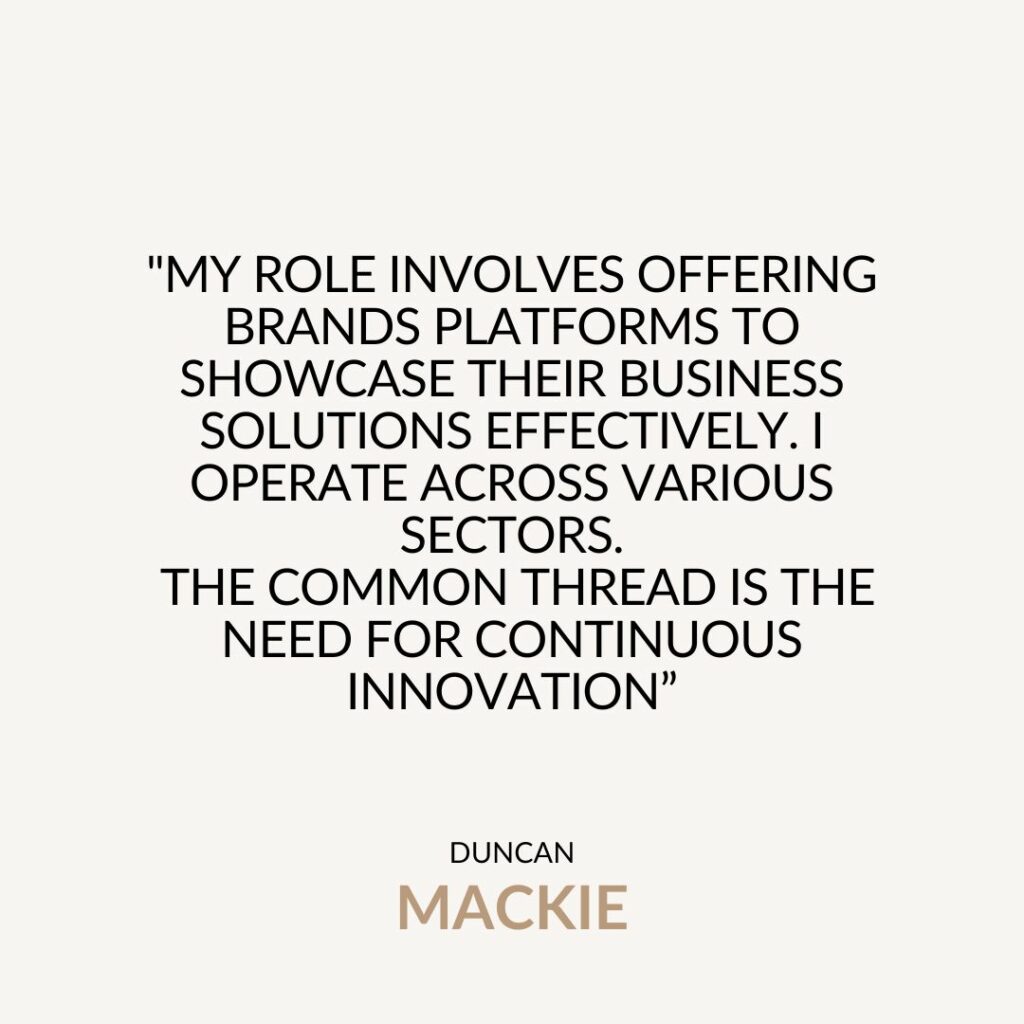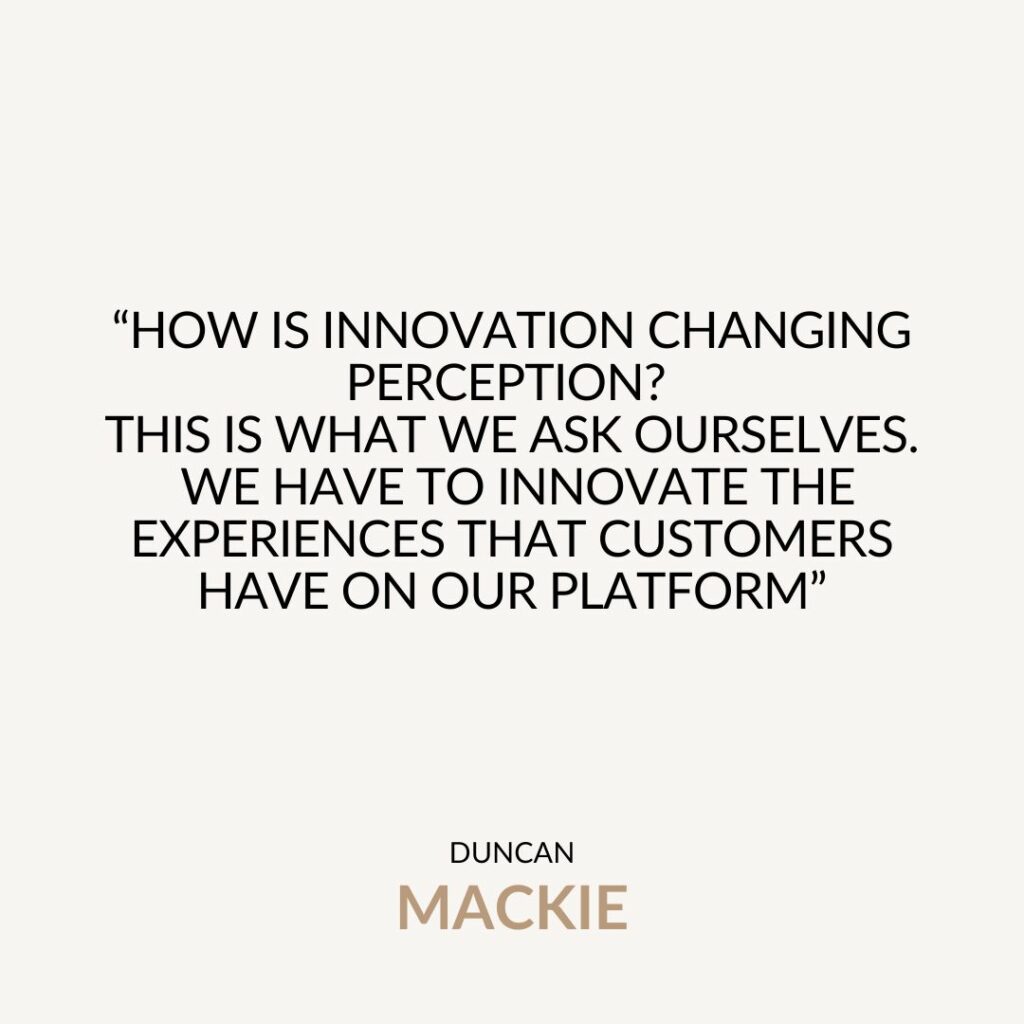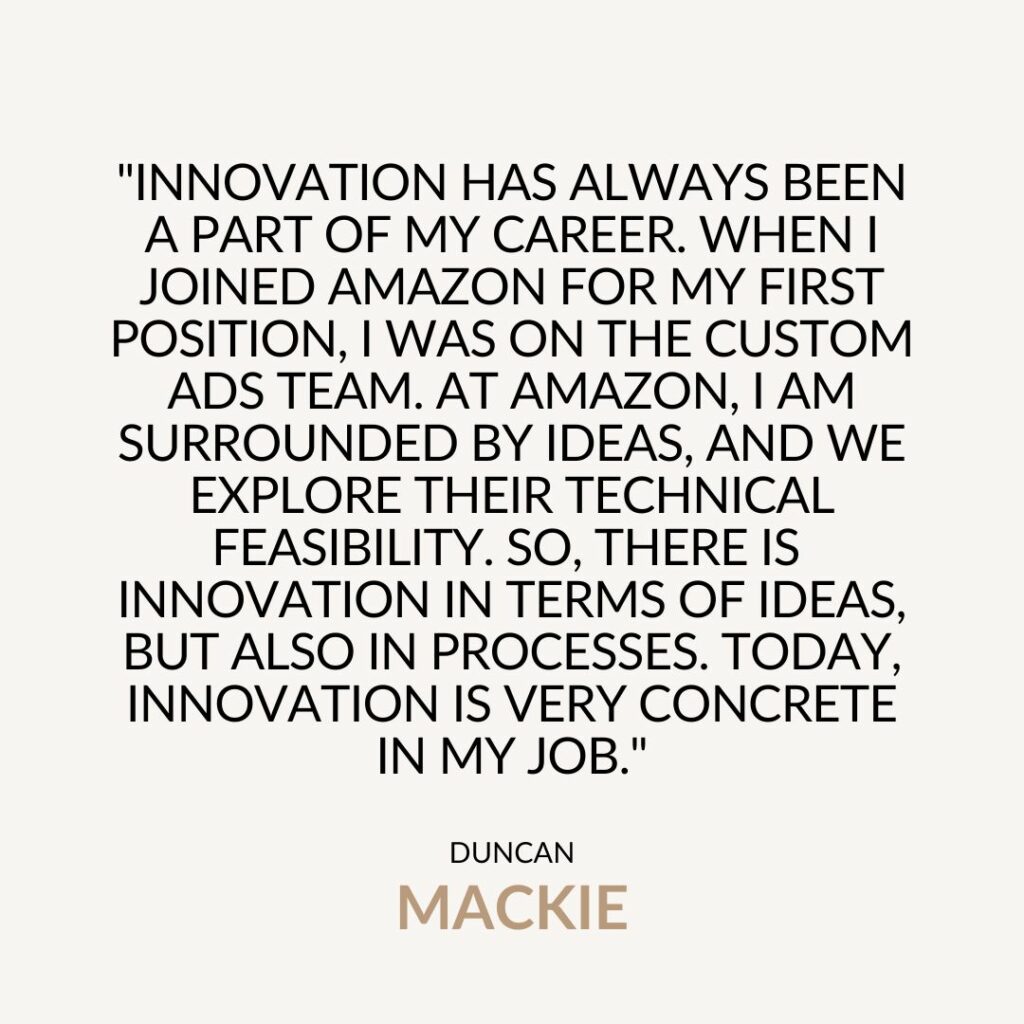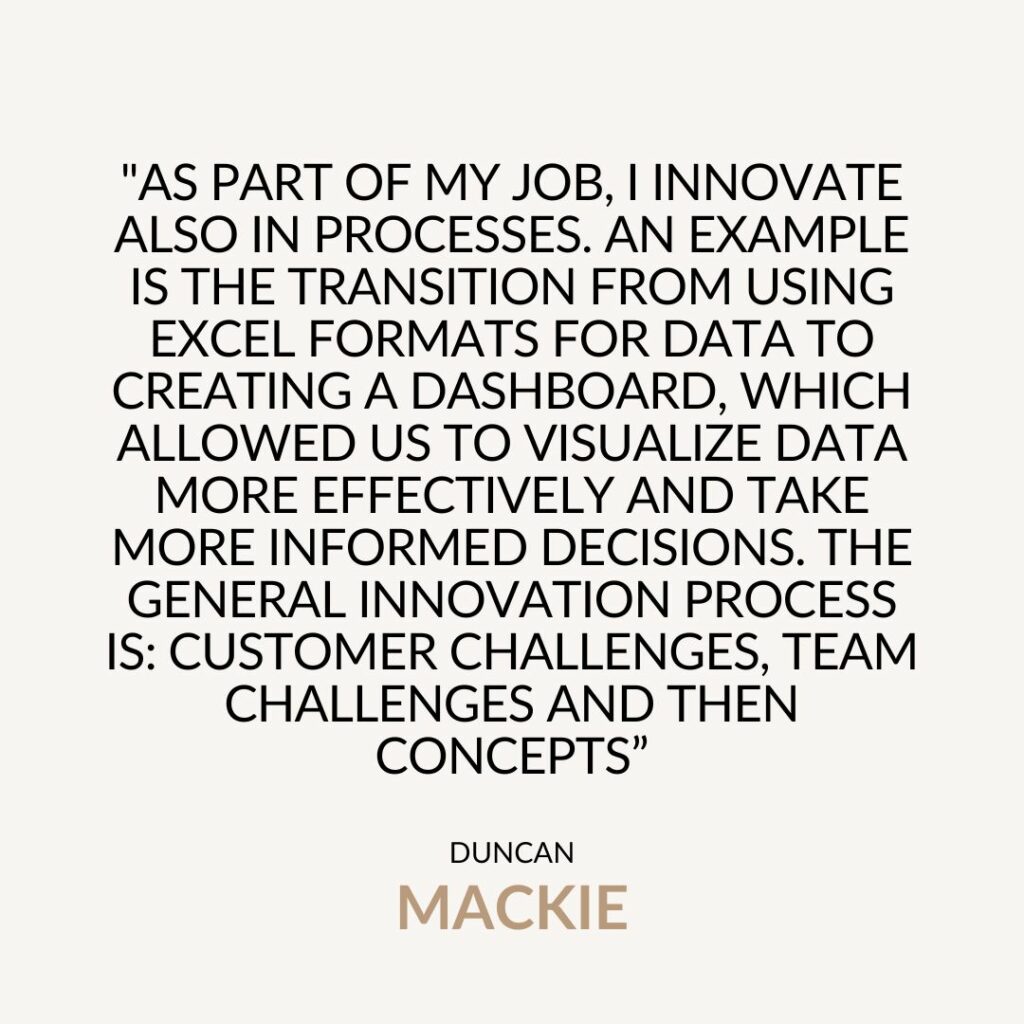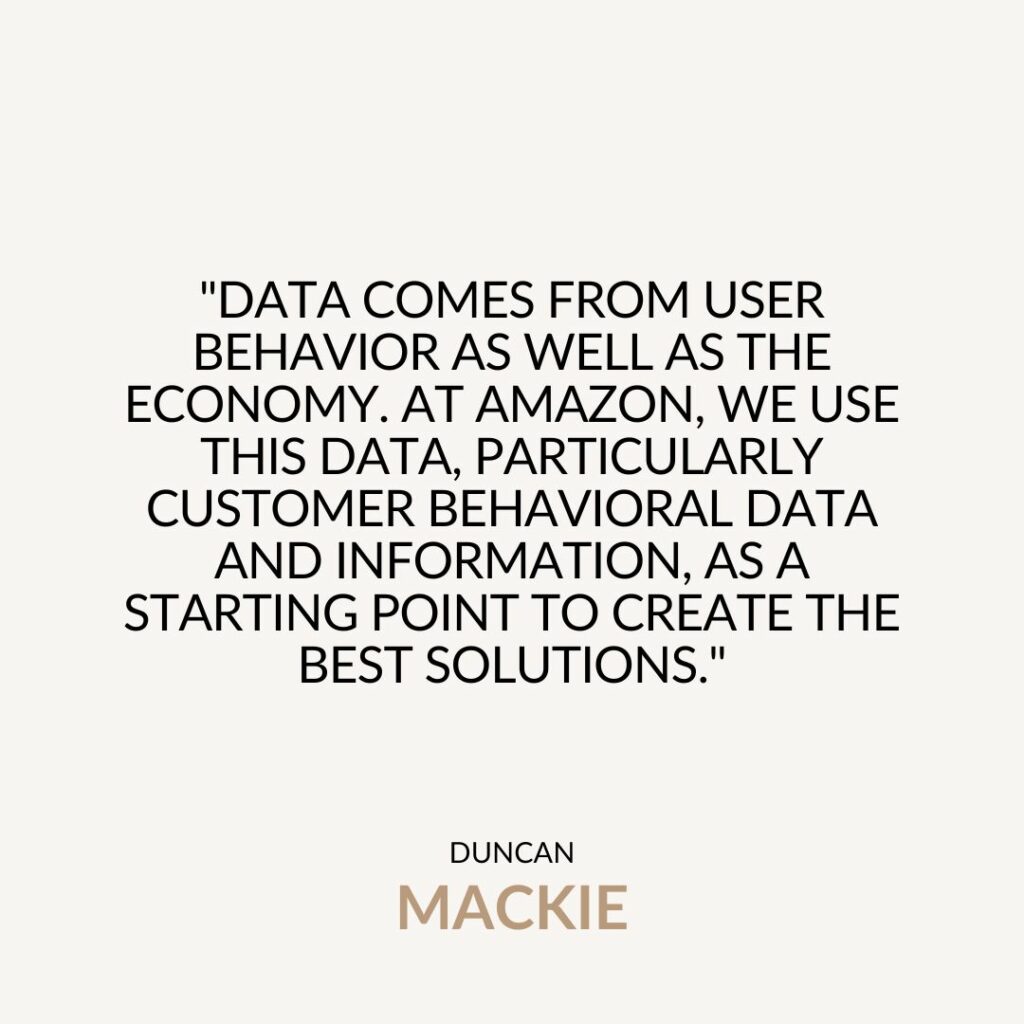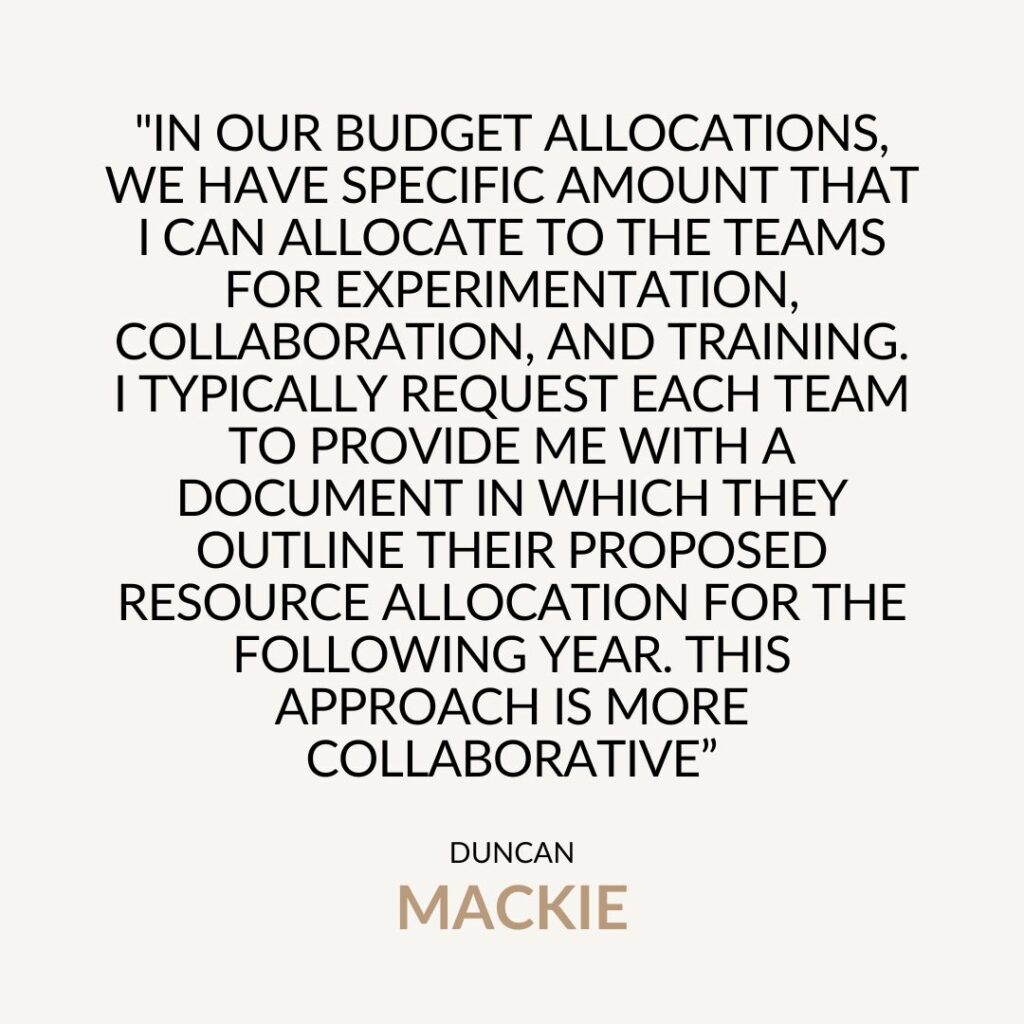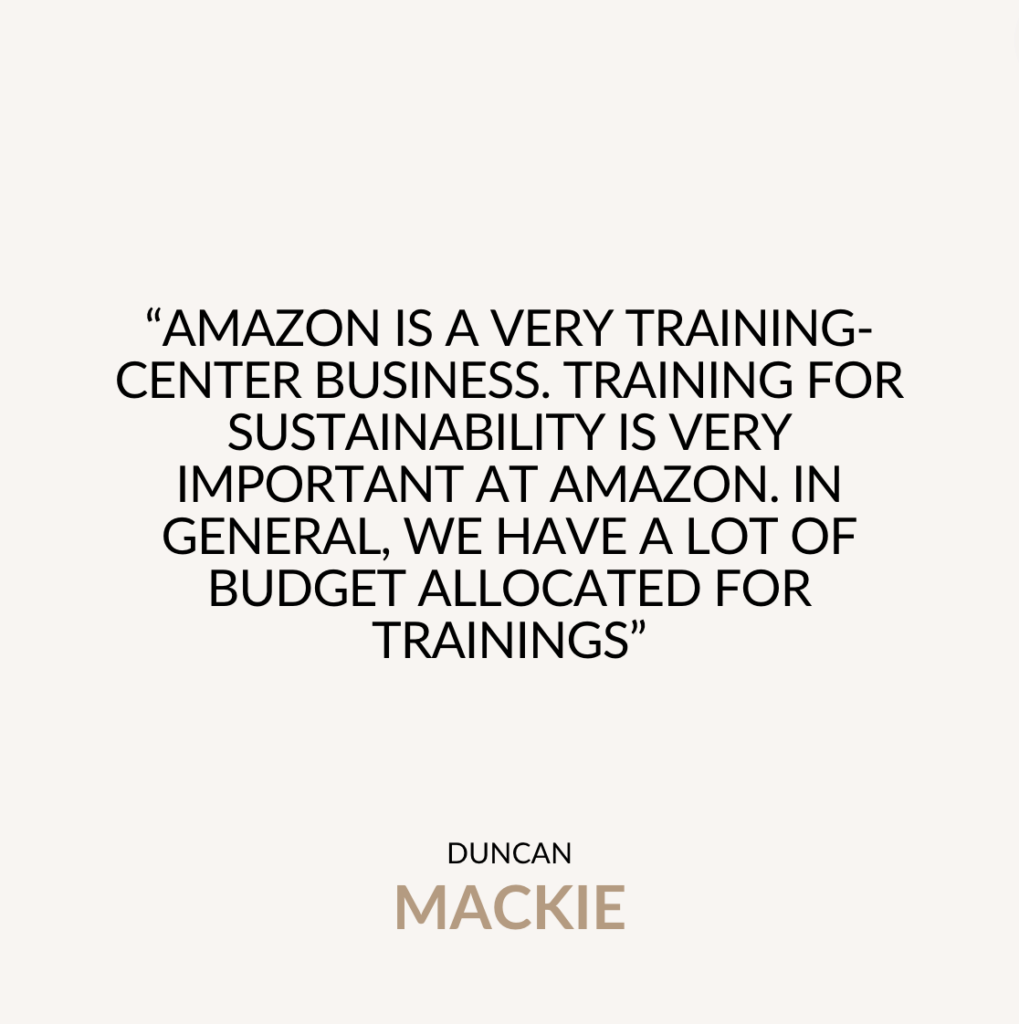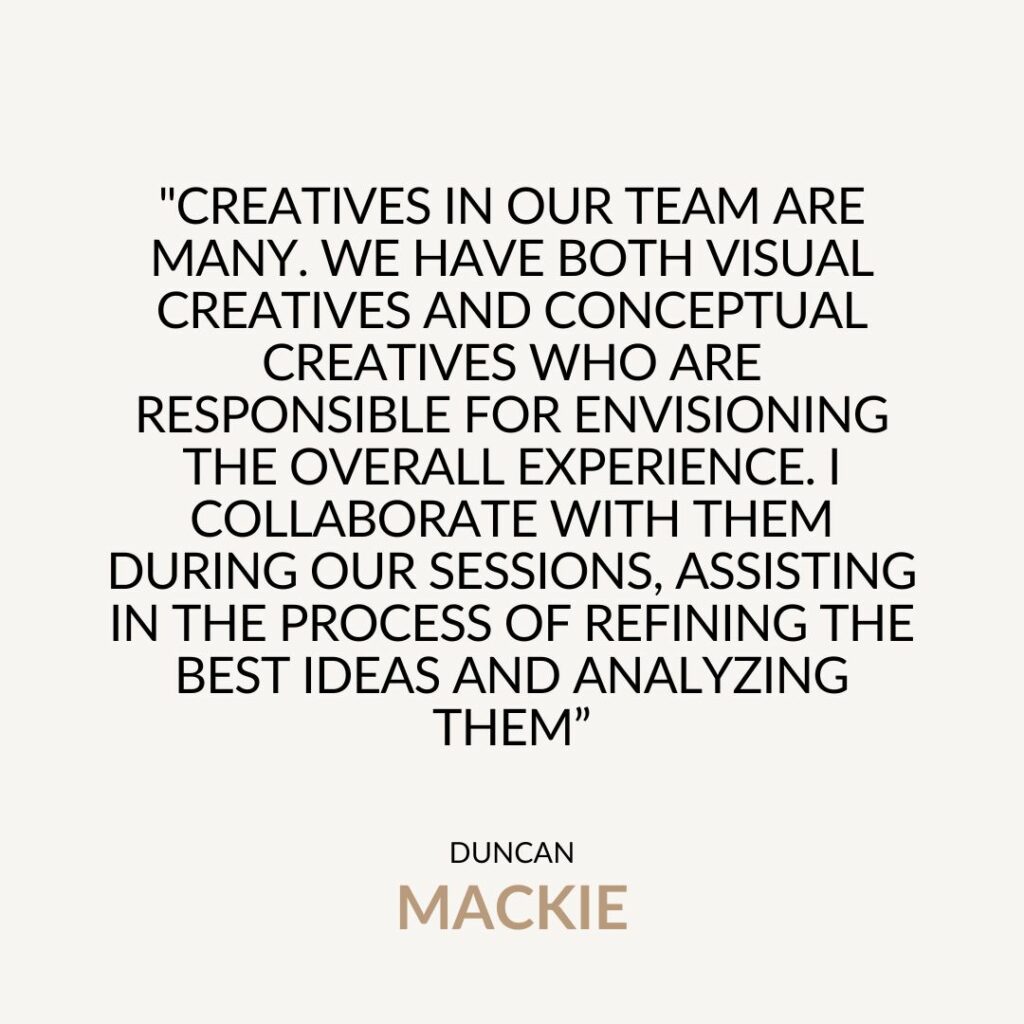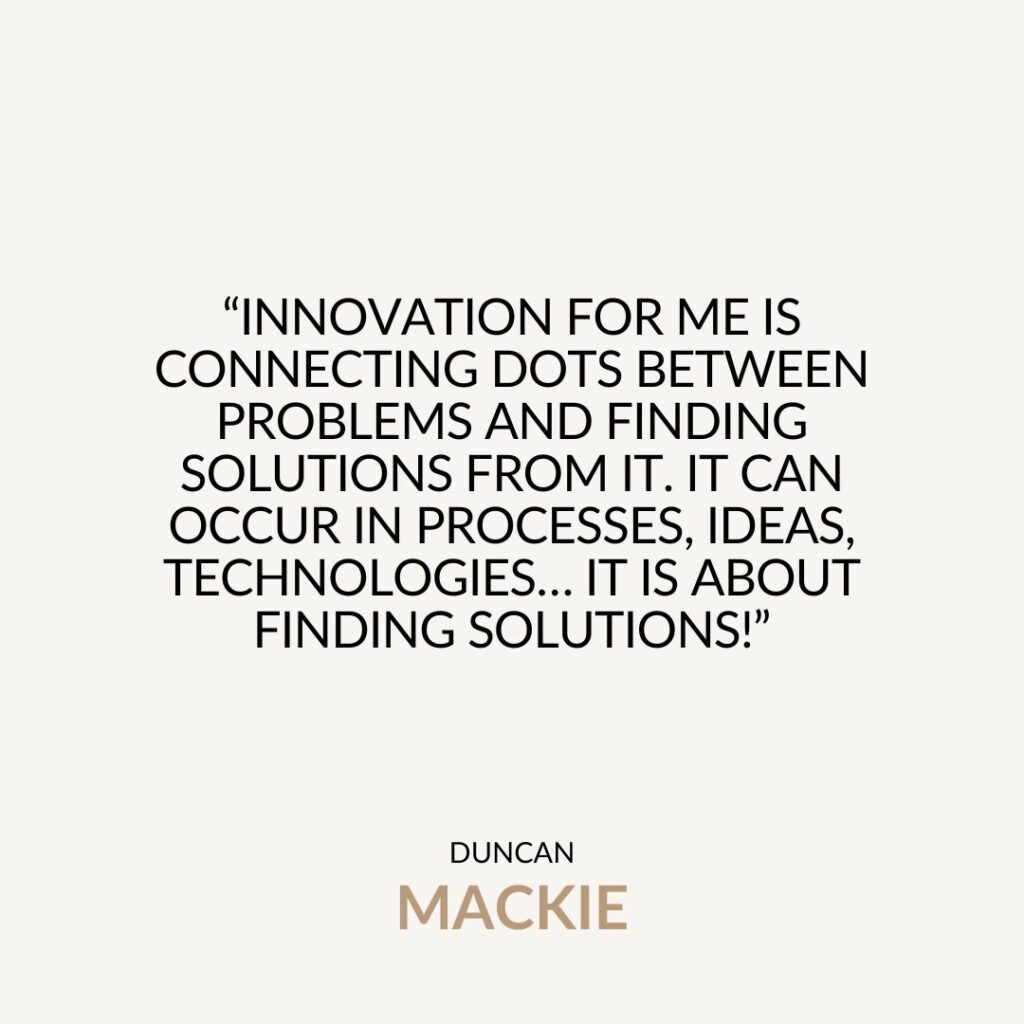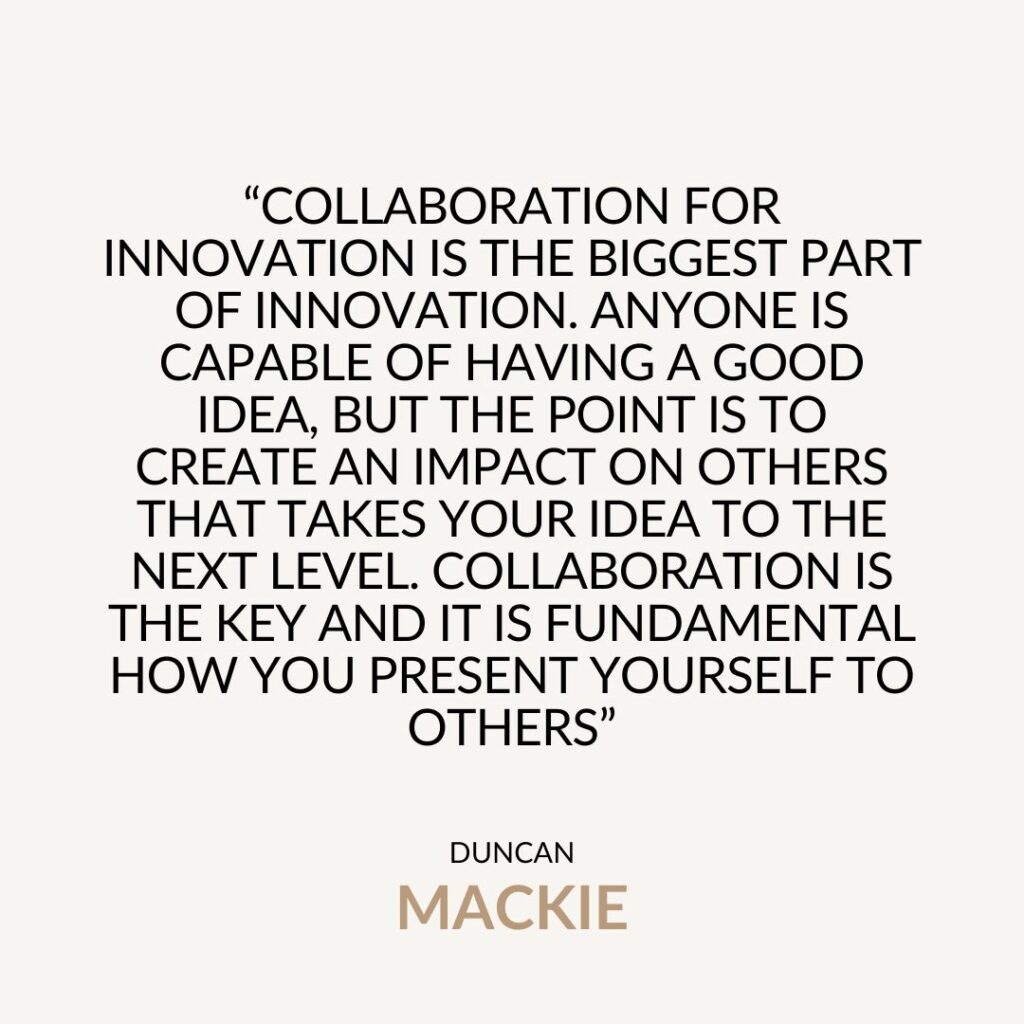 ABOUT DUNCAN MACKIE
Duncan Mackie is the Head of Europe at Amazon Brand Innovation Lab. After completing his studies in Marketing, Duncan has worked in various companies across Europe, serving both as a technical project manager and a technical consultant. In 2016, he joined Amazon as a Senior Program Manager for EU Custom Ads, and after several years with the company, he is now the Head of EU Amazon Brand Innovation Lab.
ABOUT COLLABWITH

Collabwith is a technology and a service to structure collaboration for innovation. It's a tool to connect academics-startups-organizations. Because a tool is not enough to transform how you collaborate, here we have created a new methodology, personalized trainings, a new way of communication and a tailored made consulting for you to be more effective and efficient, now. Grow your business and innovation through smart collaborations with Collabwith innovative and holistic approach to collaboration.

Magazine: https://collabwith.co

CollaborationXInnovation Platform: https://platform.collabwith.co
Do you want to know more? Book a demo with us,
Contact us here.