Dear friends of Collabwith, here we are with our monthly updates! Summer has officially begun, and we hope that our workshop and training offerings for the month of July will keep you company, perhaps during your vacation.
This month, we are delighted and proud to present three events that will enhance your knowledge of innovation, collaboration, and the mindset needed for success in collaborative projects. So… Here are our exciting events for the month!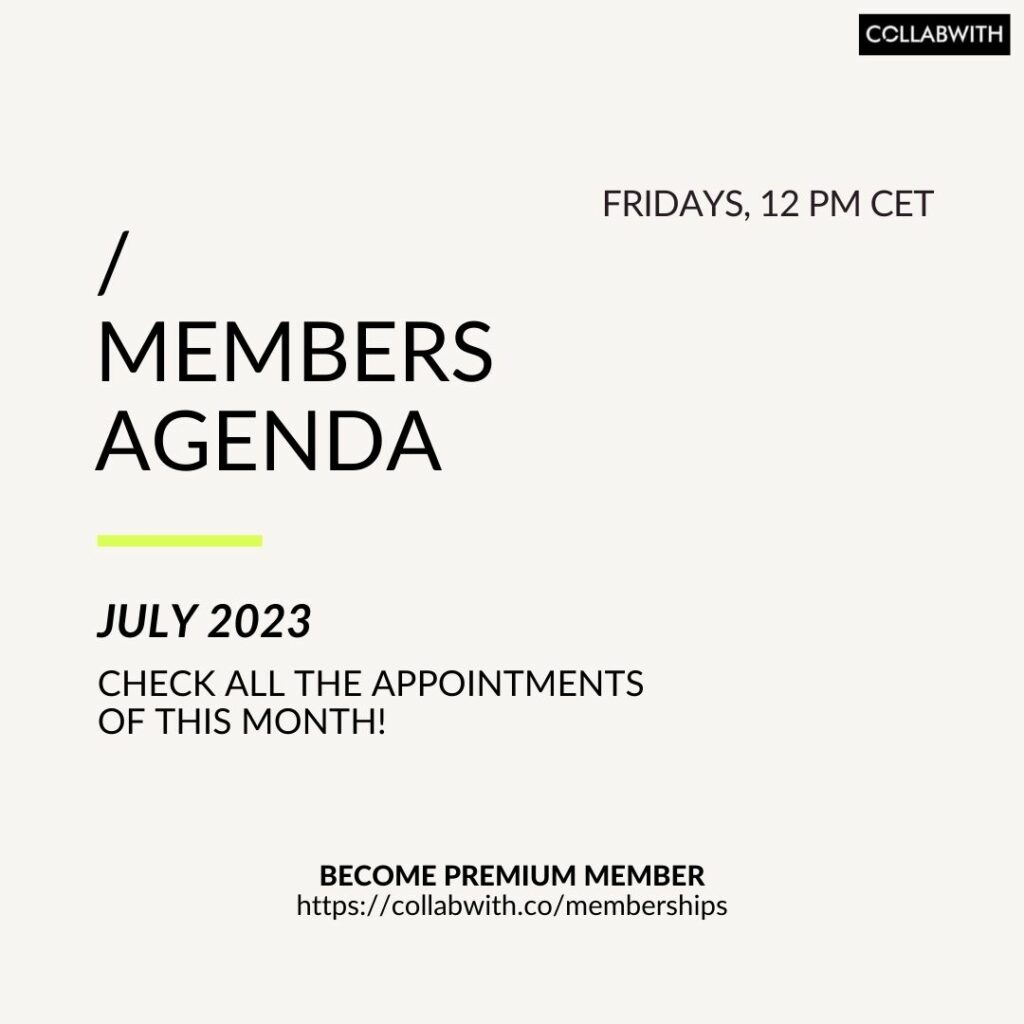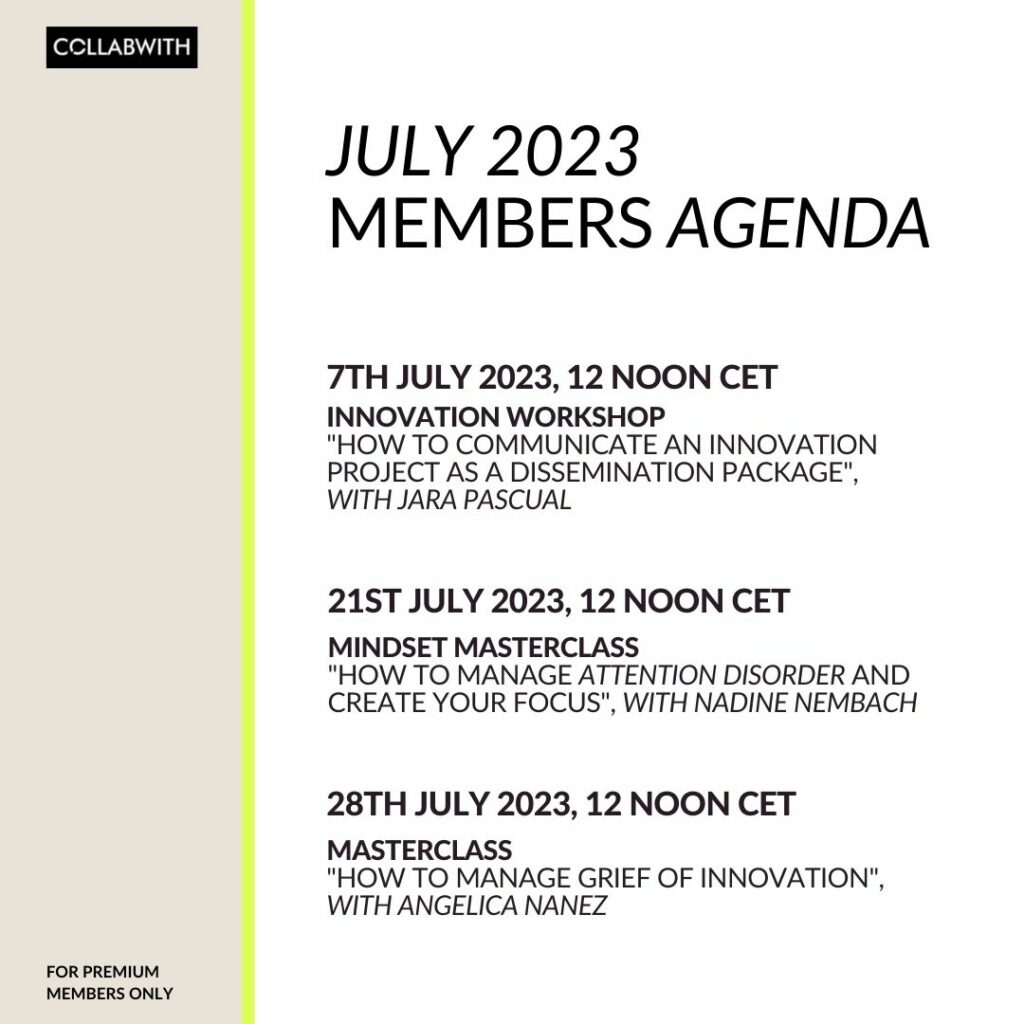 Featuring internationally renowned experts, our Masterclasses for Collabwith Premium Members will delve into key topics related to innovation, collaboration, and cultivating a winning mindset, equipping you with the skills to excel in your collaborative projects. Here is our program for July!
INNOVATION WORKSHOP:  "How to communicate an Innovation project as a Dissemination package", with Jara Pascual
Friday 7th July, 12 noon CET: Discover strategies and techniques to package your project's findings, impact, and potential in a compelling and accessible manner, empowering you to engage stakeholders and drive further collaboration with our Collabwith founder and CEO, Jara Pascual.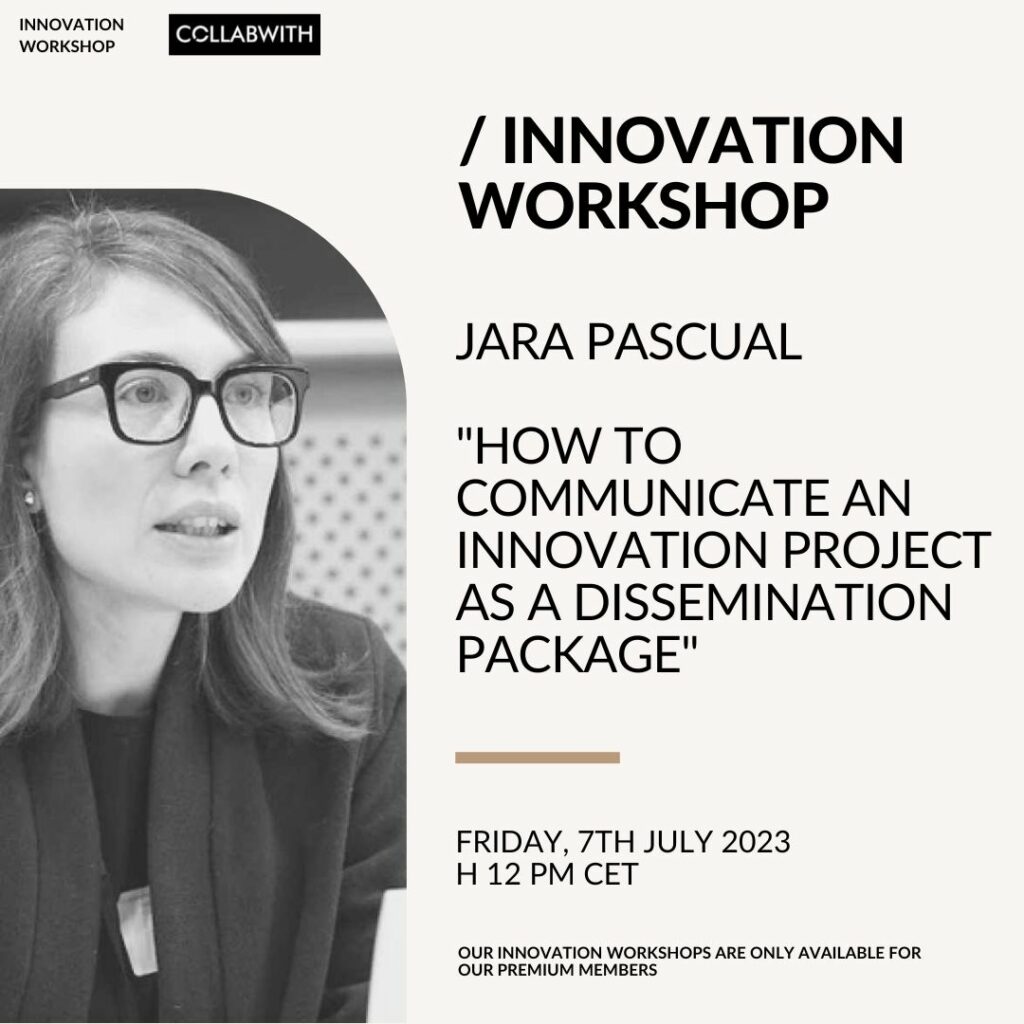 MINDSET MASTERCLASS:  "How to manage attention disorder and create your focus", with Nadine Nembach
Friday 21st July, 12 noon CET: Gain valuable insights and practical techniques to overcome attention challenges, enhance your focus, and unlock your true potential, with our psychology expert Nadine Nembach.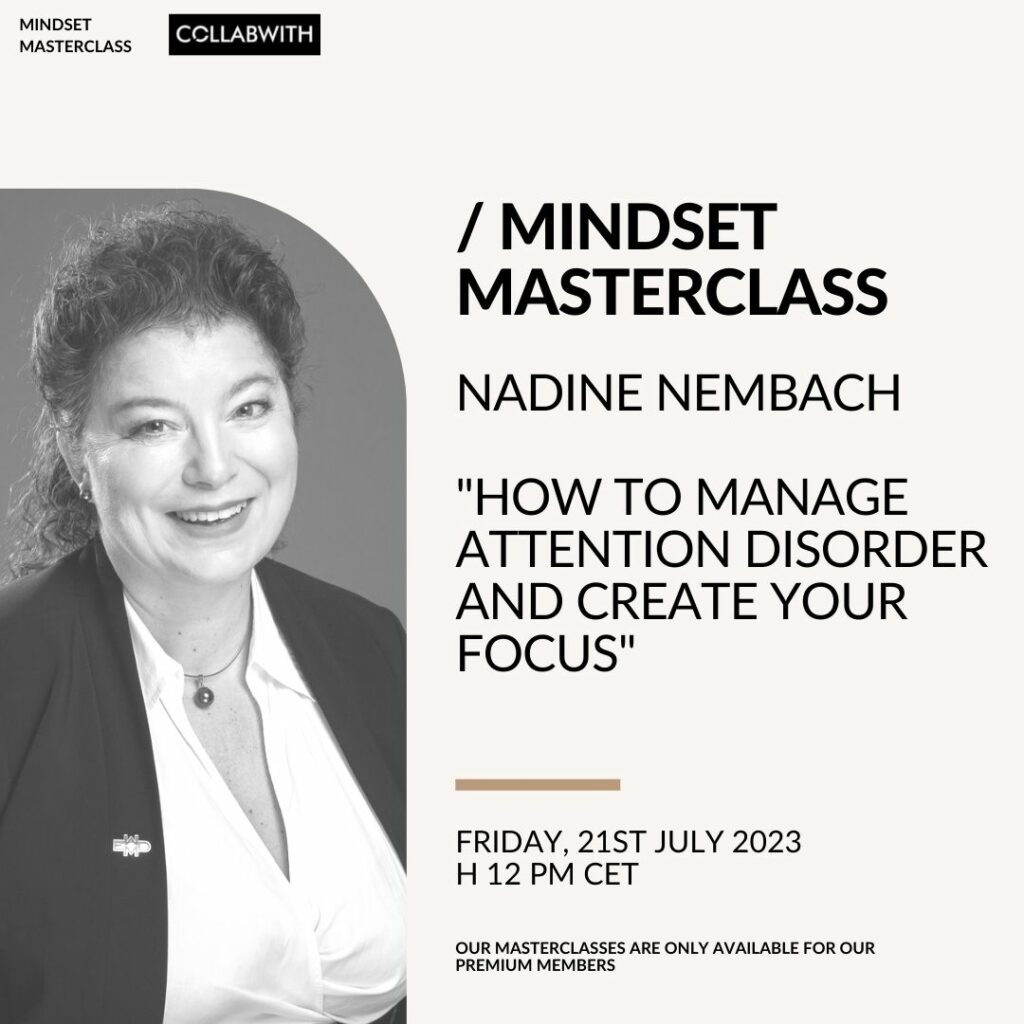 MASTERCLASS:  "How to manage grief of Innovation", with Angelica Nanez
Friday 28th July, 12 noon CET: Join Angelica Nanez in our Masterclass, "How to manage grief of Innovation," as she guides you through navigating the journey of Innovation. Gain valuable insights and practical strategies to effectively navigate the complexity of the innovation process.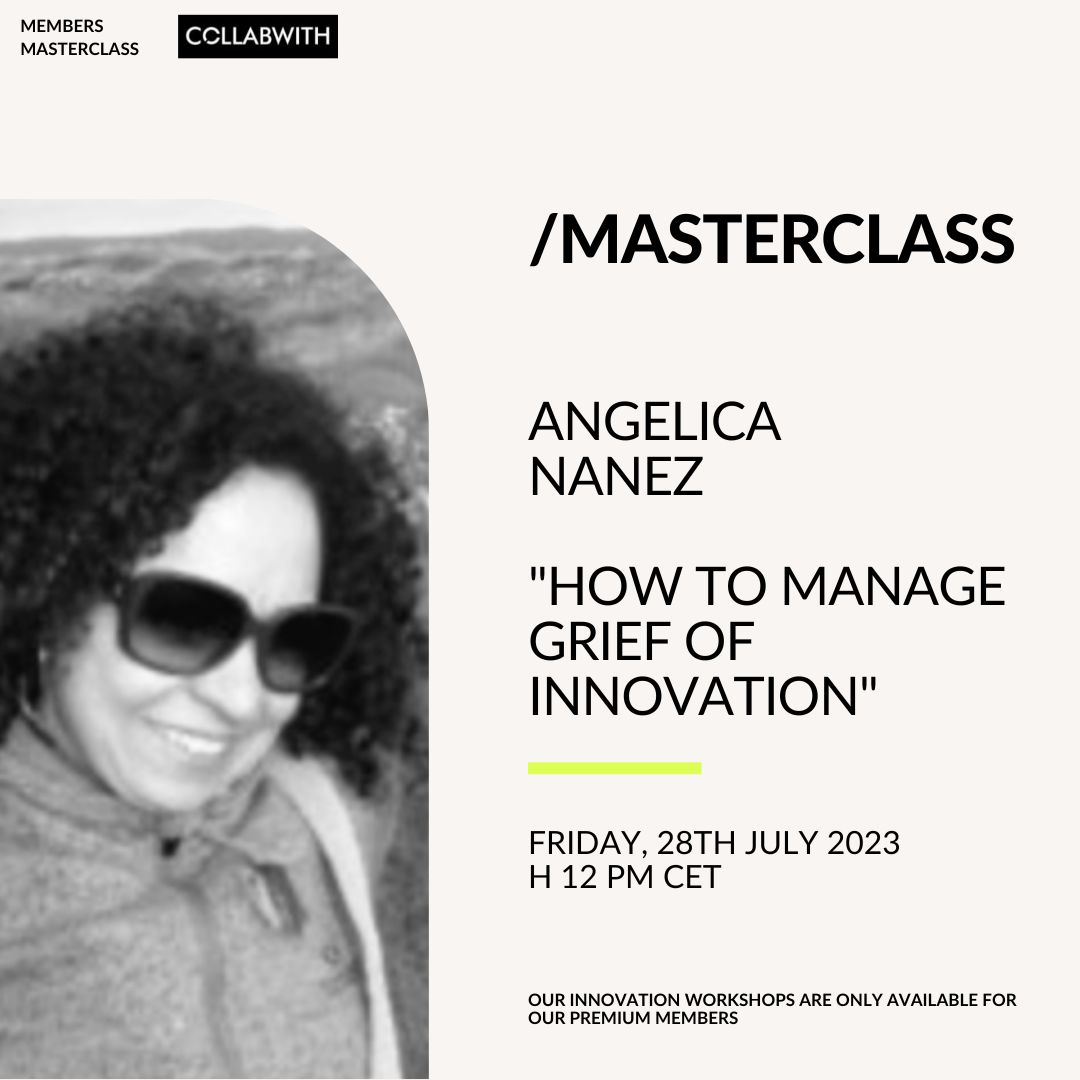 The Innovation Workshop and the Masterclasses are exclusive offerings designed specifically for our Collabwith Premium Members. Don't miss out on accessing this exceptional content – become a premium member today! For more information, visit our website at https://collabwith.co/memberships.
Begin your journey by joining our Collabwith Digital platform, where you can unlock a wealth of content, masterclasses, and training opportunities. Upgrade to a full membership to fully enjoy all the valuable resources and benefits available to you.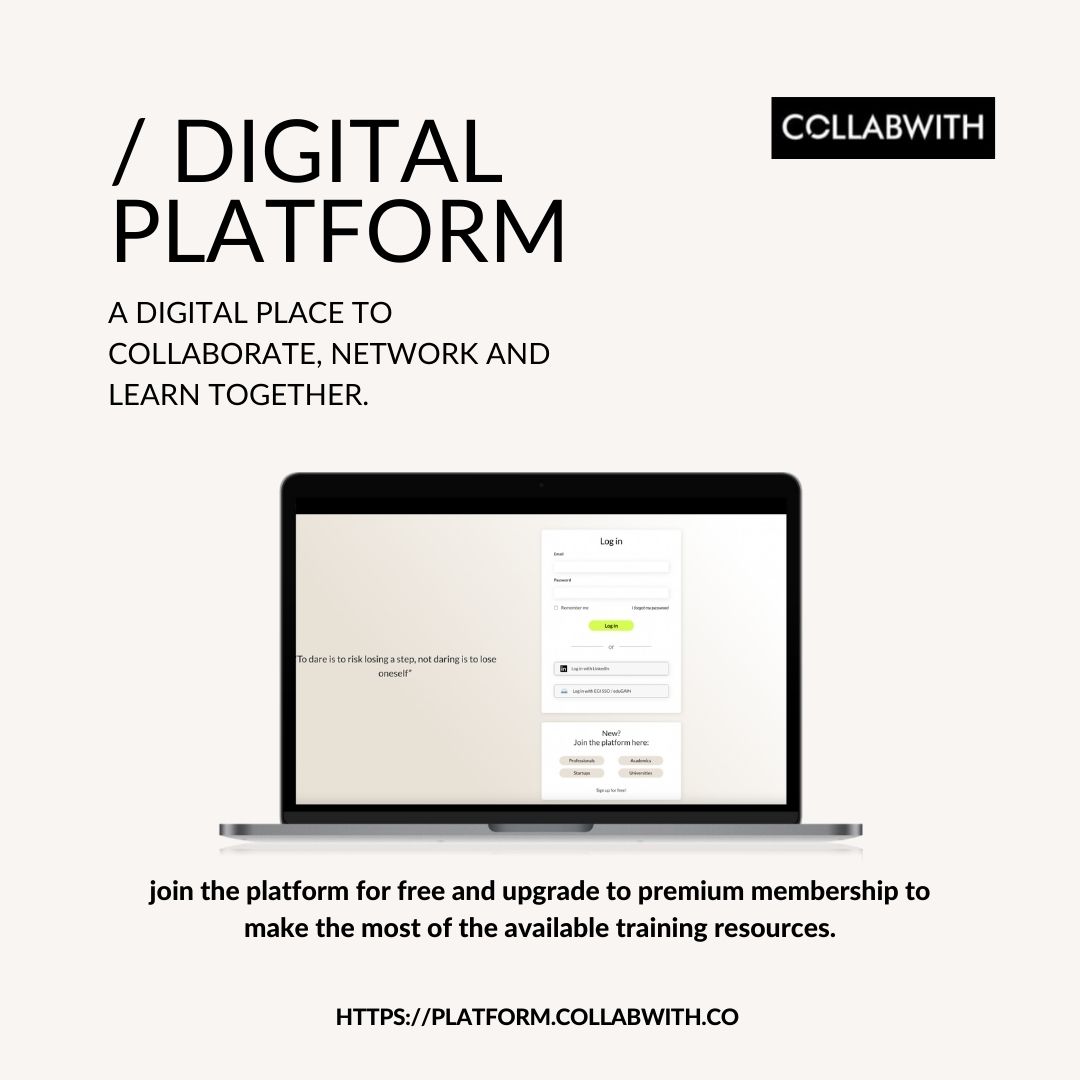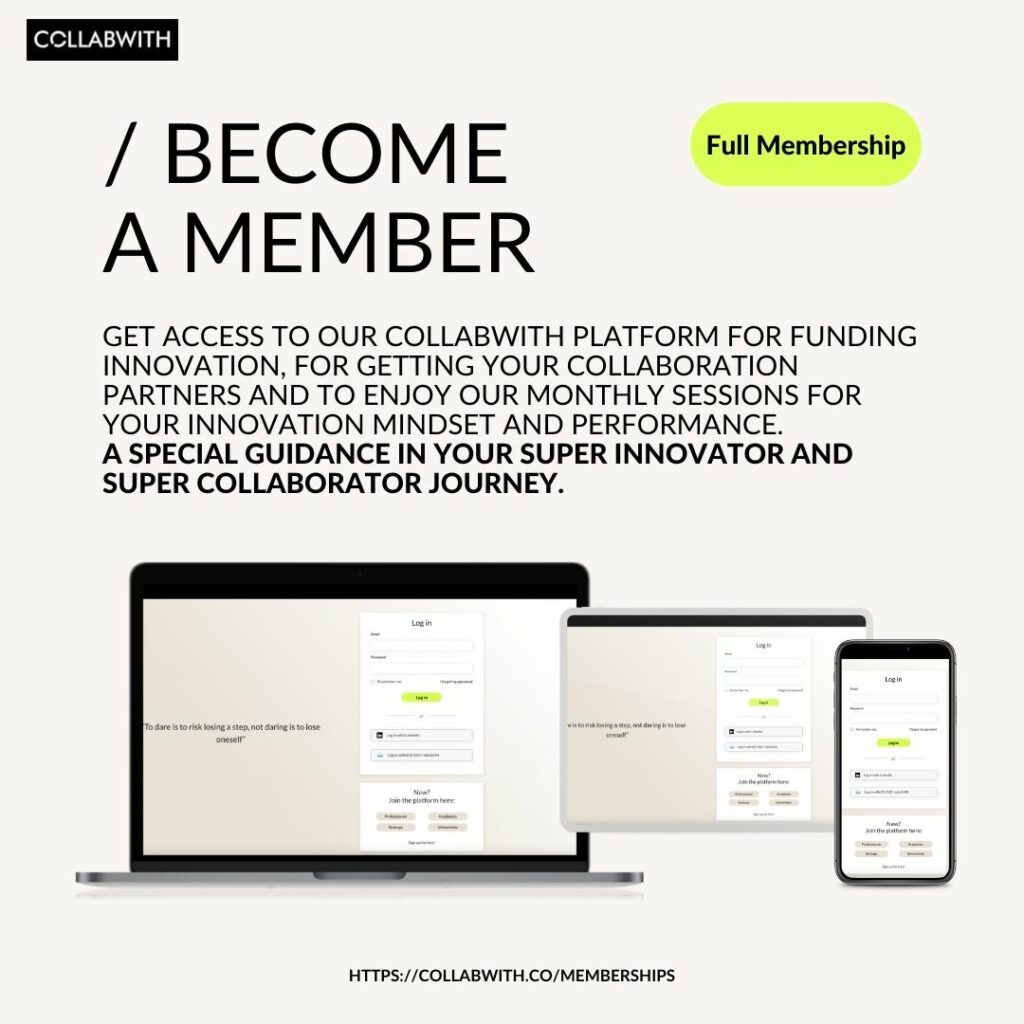 ABOUT COLLABWITH

Collabwith is a technology and a service to structure collaboration for innovation. It's a tool to connect academics-startups-organizations. Because a tool is not enough to transform how you collaborate, here we have created a new methodology, personalized trainings, a new way of communication and a tailored made consulting for you to be more effective and efficient, now. Grow your business and innovation through smart collaborations with Collabwith innovative and holistic approach to collaboration.

Magazine: https://collabwith.co

CollaborationXInnovation Platform: https://platform.collabwith.co
Do you want to know more? Book a demo with us,
Contact us here.