Bienvenidos al podcast Business of Collaboration creado por Collabwith. Collabwith es una plataforma digital y SaaS que permite que los ecosistemas de innovación conecten con startups, académicos y empresas en un entorno de matchmaking y marketplace. Soy Jara Pascual, fundadora y CEO de Collabwith y soy vuestro host de este podcast.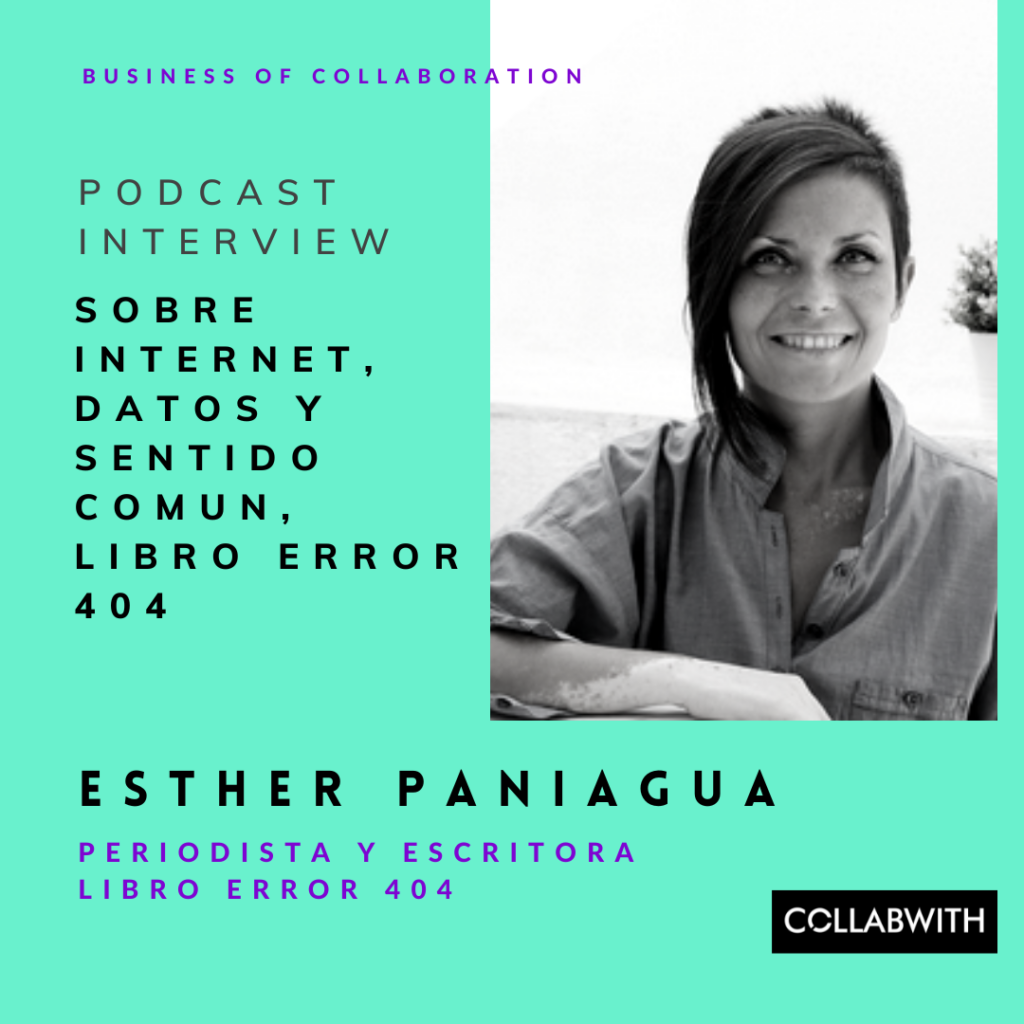 Hoy, tenemos como invitada a Esther Paniagua, periodista premiada independiente y escritora. Vamos a hablar de su libro Error 404 sobre datos, ciberseguridad, sobre crear un comité de internet, sobre cómo escribió el libro Error 404, de la transparencia de los algoritmos y lo que no sabéis es que cuando Esther estaba escribiendo su libro, yo estaba revisando el mio, y sacamos los libros con dos meses de diferencia.
Que pasaria si se cayera internet? O las redes sociales? Eso ya ha pasado, y puedo volver a pasar. Esther nos lo cuenta en este episodio del podcast que fue grabado durante las entrevistas mensuales que tenemos en el Club de los Super Innovadores.
Suscribete gratuitamente en la plataforma Collabwith, platform.collabwith.co y si comentas sobre esta conversacion en el podcast, mandanos un pantallazo de tu comentario a hello@collabwith.org y consigue gratis una taza de Collabwith. No te lo pierdas!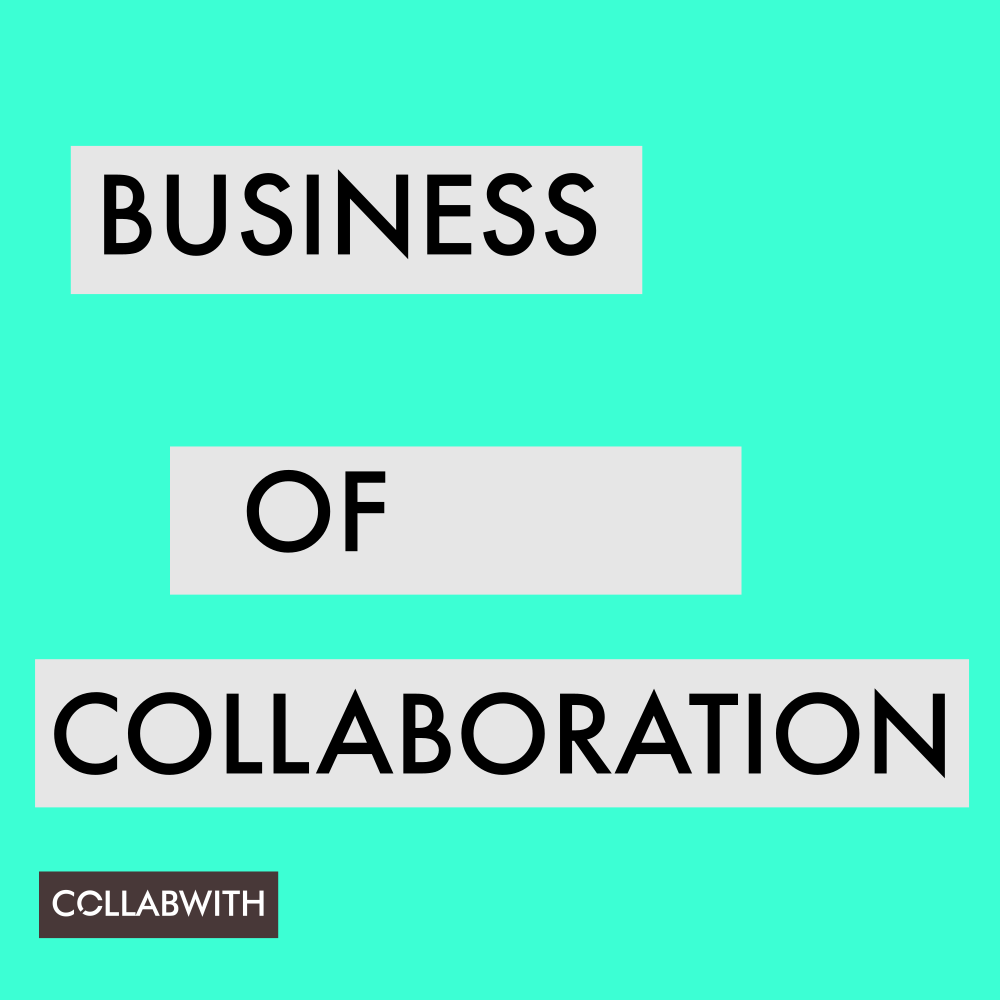 Podcast: Play in new window | Download
Subcribe to our podcast Business of Collaboration on Stitcher, iTunes, Android or via RSS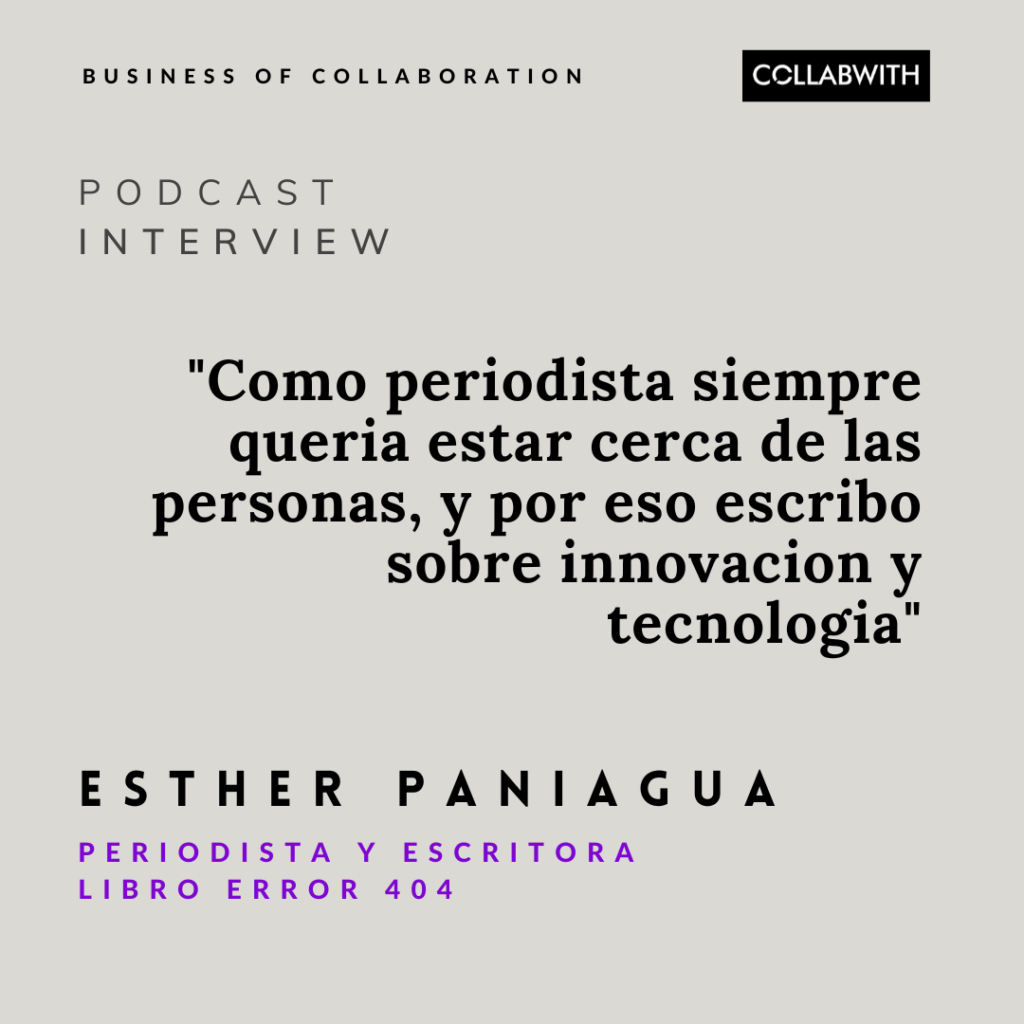 SOBRE ESTHER PANIAGUA
Es profesora en el Máster Ejecutivo en Inteligencia Artificial del Instituto de Inteligencia Artificial. Fue reconocida como una de las "Top 100 Mujeres Líderes de España" en 2019 e incluida en la lista de "Los 100 españoles más creativos en el mundo de los negocios" por la revista Forbes España.
Esther Paniagua (Madrid, 1986) es una periodista independiente y autora especializada en ciencia y tecnología, con especial interés en el análisis del impacto social de la innovación. Publica en El País, El Español (D+I), Xataka y Muy Interesante, entre otras publicaciones. Ha sido reconocida como una de las 'Top 100 Mujeres Líderes de España' en 2019 y 2020. También fue elegida entre las '100 Most Creative People in Business' por la revista Forbes España. Ha recibido numerosos galardones en periodismo científico, tecnológico y de innovación. Además, es profesora habitual en diversos programas de máster en temáticas relacionadas con el periodismo, la comunicación digital o la inteligencia artificial. Este es su primer libro en solitario, después Diferencia(te)(Edebé, 2015) del que es coautora, y de No me cuentes cuentos (Montena, 2020) del que es autora invitada con la historia Mariana, la guerrera que venció a Alergia. Vive entre Barcelona y Madrid.
Esta entrevista se grabó el Miércoles 19 Enero 2022 a las 15h, en el Club de los Super Innovadores.
ABOUT COLLABWITH
Collabwith is a technology and a service to structure collaboration for innovation. It's a tool to connect academics-startups-organizations. Because a tool is not enough to transform how you collaborate, here we have created a new methodology, personalized trainings, a new way of communication and a tailored made consulting for you to be more effective and efficient, now.
Grow your business and innovation through smart collaborations with Collabwith innovative and holistic approach to collaboration.
Magazine: https://collabwith.co
CollaborationXInnovation Platform: https://platform.collabwith.co
Do you want to know more? Book a demo with us, Contact us here.
This podcast is edited by Alejandra Nettel, Original Music by Sandra Loewe and Direction by Jara Pascual.