In the world of business and innovation, we firmly believe that collaboration is the key to success. And when it comes to highly specialized sectors like aerospace, this rule becomes even more crucial. That's why Collabwith was thrilled to participate in the ESA BIC Workshop in Noordwijk, the Netherlands.
We are delighted to share our recent experience at the ESA (European Space Agency) Business Incubator Center. Our founder and CEO, Jara Pascual, led a workshop there on Emotional Intelligence for Entrepreneurs. We want to tell you about the exciting things we did and what we learned, especially how we assisted new space startups and industry experts.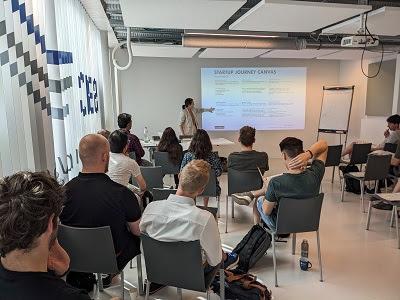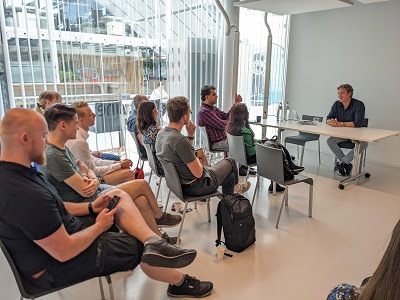 The ESA BIC in Noordwijk is a central hub within the European Space Agency (ESA) where innovators can bring their groundbreaking ideas to the space ecosystem. Here, the community comprises entrepreneurs who aspire to contribute to the growth of the aerospace sector, which is a strategically growing industry nowadays. In this context, a wide range of skills and perspectives is needed to succeed. The value of Emotional Intelligence for an entrepreneur's success is often underestimated or completely overlooked. The workshop conducted by Jara Pascual aimed to shed light on this aspect and bring new skills and ideas to the SBIC community.
You might wonder about the connection between emotional intelligence and aerospace. Well, the answer is that emotional intelligence is critical in any field, even in those where you might expect it the least. Entrepreneurs face a wide range of emotional challenges, from financial pressures to relationship management, and aerospace is no exception. The sharing of knowledge and experiences was well-received by new space startups and industry experts, once again demonstrating that success often results from effective collaboration and intelligent emotional management.
Collabwith is proud to have brought its expertise in collaboration and emotional intelligence to ESA BIC in Noordwijk, where Collabwith is also Community partner. This experience has shown that collaboration is the secret to success in any industry, including aerospace, and that emotional intelligence is a fundamental skill for entrepreneurs. ESA BIC in Noordwijk continues to be a focal point for those seeking to innovate in the space sector, and Collabwith was delighted to contribute to its success by sharing valuable knowledge and experiences.
Find out more about the ESA BIC Programs:
https://www.sbicnoordwijk.nl/space-programmes-flowchart-2/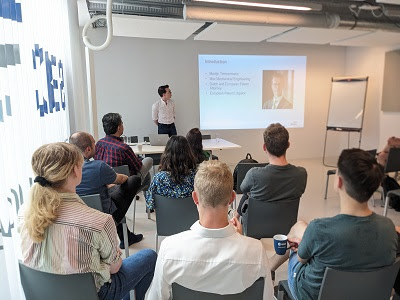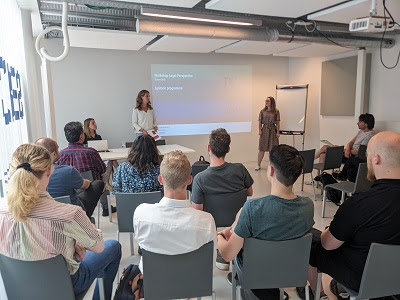 ABOUT COLLABWITH

Collabwith is a technology and a service to structure collaboration for innovation. It's a tool to connect academics-startups-organizations. Because a tool is not enough to transform how you collaborate, here we have created a new methodology, personalized trainings, a new way of communication and a tailored made consulting for you to be more effective and efficient, now. Grow your business and innovation through smart collaborations with Collabwith innovative and holistic approach to collaboration.

Magazine: https://collabwith.co

CollaborationXInnovation Platform: https://platform.collabwith.co
Do you want to know more? Book a demo with us,
Contact us here.