Welcome to the podcast Business of Collaboration created by Collabwith Collabwith is a SaaS and digital platform that enables innovation ecosystems to connect startups, academics, and businesses in a matchmaking meets marketplace setting.
I am Jara Pascual, founder and CEO of Collabwith and I will be your host. Today, you will hear our guest Margherita D'Urso, co-founder and director Ekvita Italia. Margherita is working between Baku and Rome, and she is helping European organizations to expand to the central Asian countries.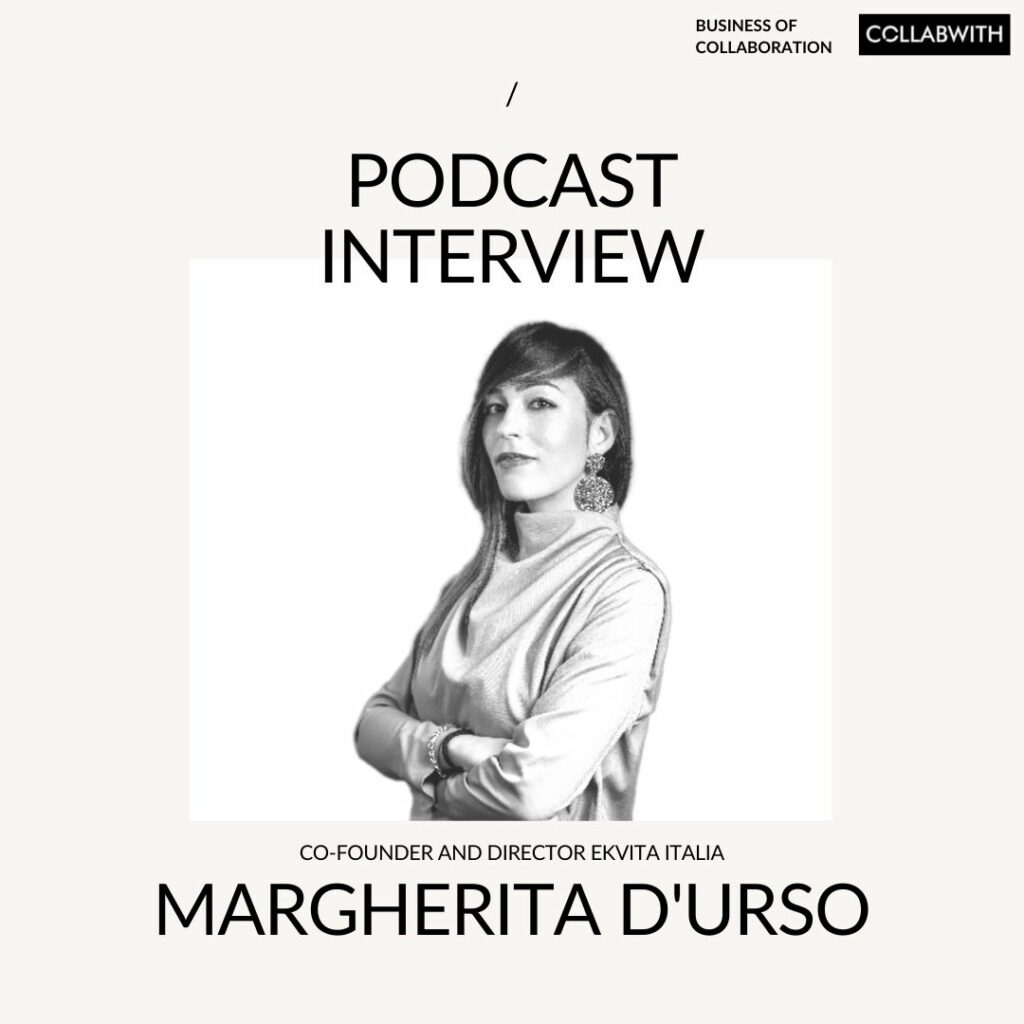 She is helping the companies to apply to public funding, but also to the asian bank, and to the world bank. This conversation was recorded during one of the live interviews we did for the Collabwith membership, and Margherita will host a masterclass on how to expand to the central asian countries inside the Collabwith members in January 2023.
Margherita will host a masterclass about funding from Asian Bank and Wold Bank on Friday 27th January 2023, at 12noon CET. Please check our agenda for our membership.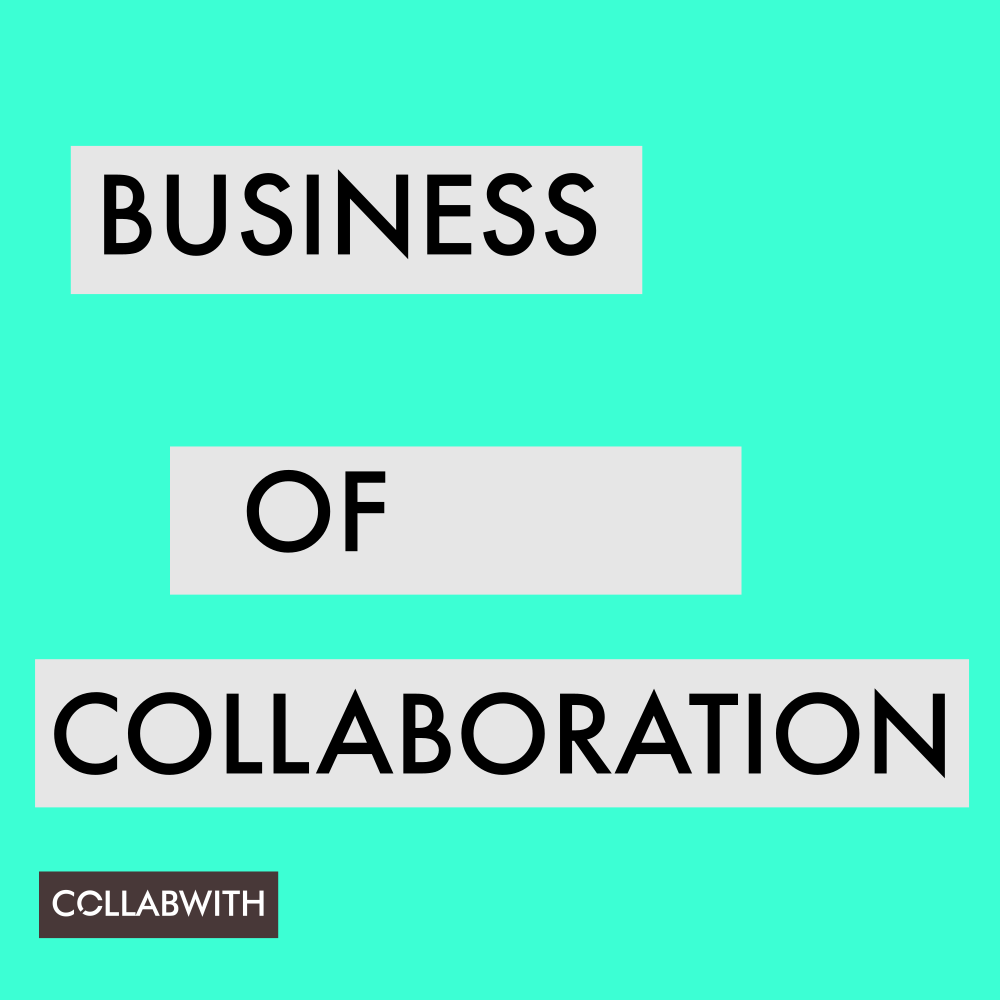 Podcast: Play in new window | Download
Subcribe to our podcast Business of Collaboration on Stitcher, iTunes, Android or via RSS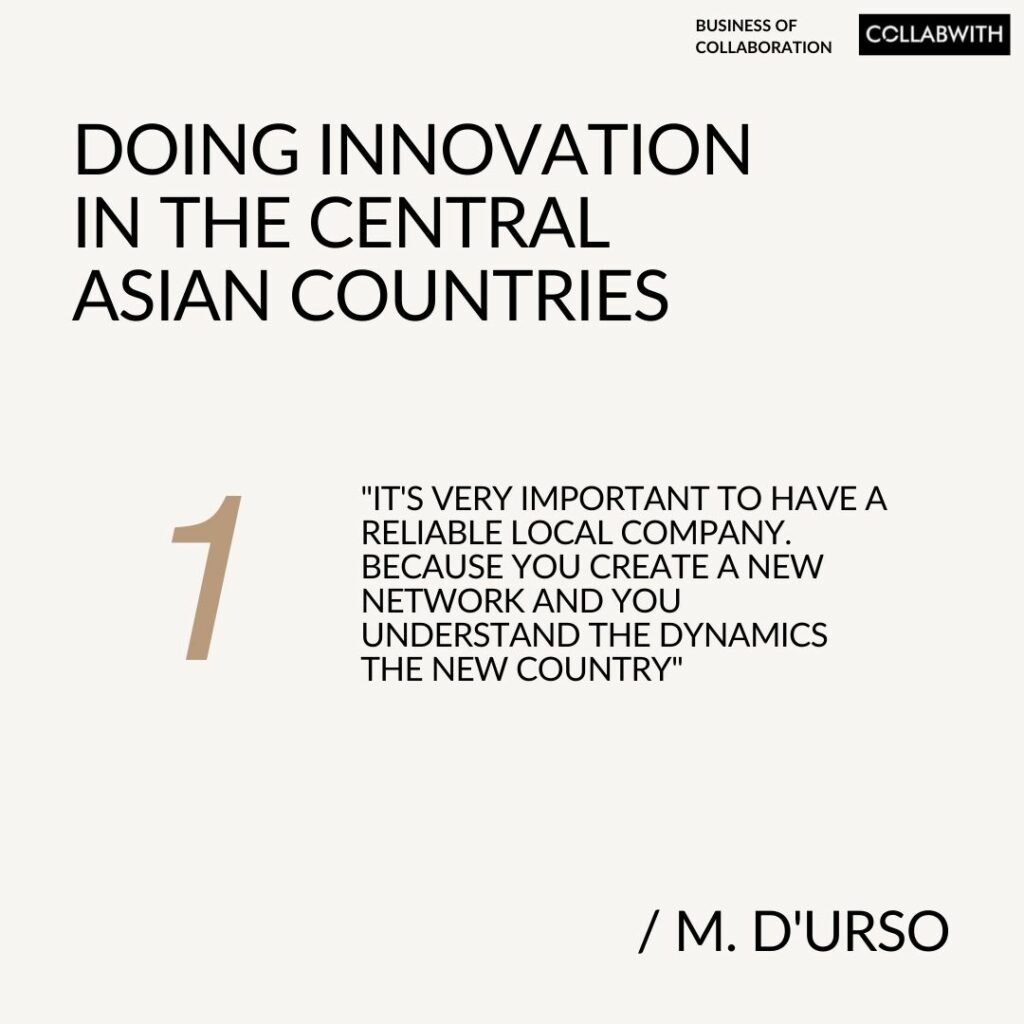 ABOUT MARGHERITA D'URSO
Margherita D'Urso holds a combined bachelor's and master's degree from Bocconi University, Milan, Italy with the major in Business Law. She is currently the Head of the Project Division in Ekvita which is based in Azerbaijan and Italy with hands-on consulting experience in CIS countries. Ms. D'Urso has gained immense experience in the implementation of projects funded by various International Funding Institutions, making her familiar with procedures applied by different organizations, such as World Bank, Asian Development Bank, European Delegation, GIZ, and more. As a managing director of Ekvita Italia S.r.l.s, Margherita synthesizes best European practices to project implementation in Azerbaijan and Central Asia.
ABOUT COLLABWITH
Collabwith is a technology and a service to structure collaboration for innovation. It's a tool to connect academics-startups-organizations. Because a tool is not enough to transform how you collaborate, here we have created a new methodology, personalized trainings, a new way of communication and a tailored made consulting for you to be more effective and efficient, now.
Grow your business and innovation through smart collaborations with Collabwith innovative and holistic approach to collaboration.
Magazine: https://collabwith.co
CollaborationXInnovation Platform: https://platform.collabwith.co
Do you want to know more? Book a demo with us, Contact us here.